THE ATTEMPT TO DECEIVE A NATION
Michael Guidera, IFA Contributing Writer
|
October 6, 2020
THE ATTEMPT TO DECEIVE A NATION
Michael Guidera, IFA Contributing Writer
|
October 6, 2020
I Prayed
have prayed
Father, we come before you with concern in our hearts for what we see happening in our country.
A few weeks ago, I wrote an article identifying a demonic principality of tyranny assigned to our country to fundamentally transform our nation. In this article I want to focus on another demonic force at work in the nation.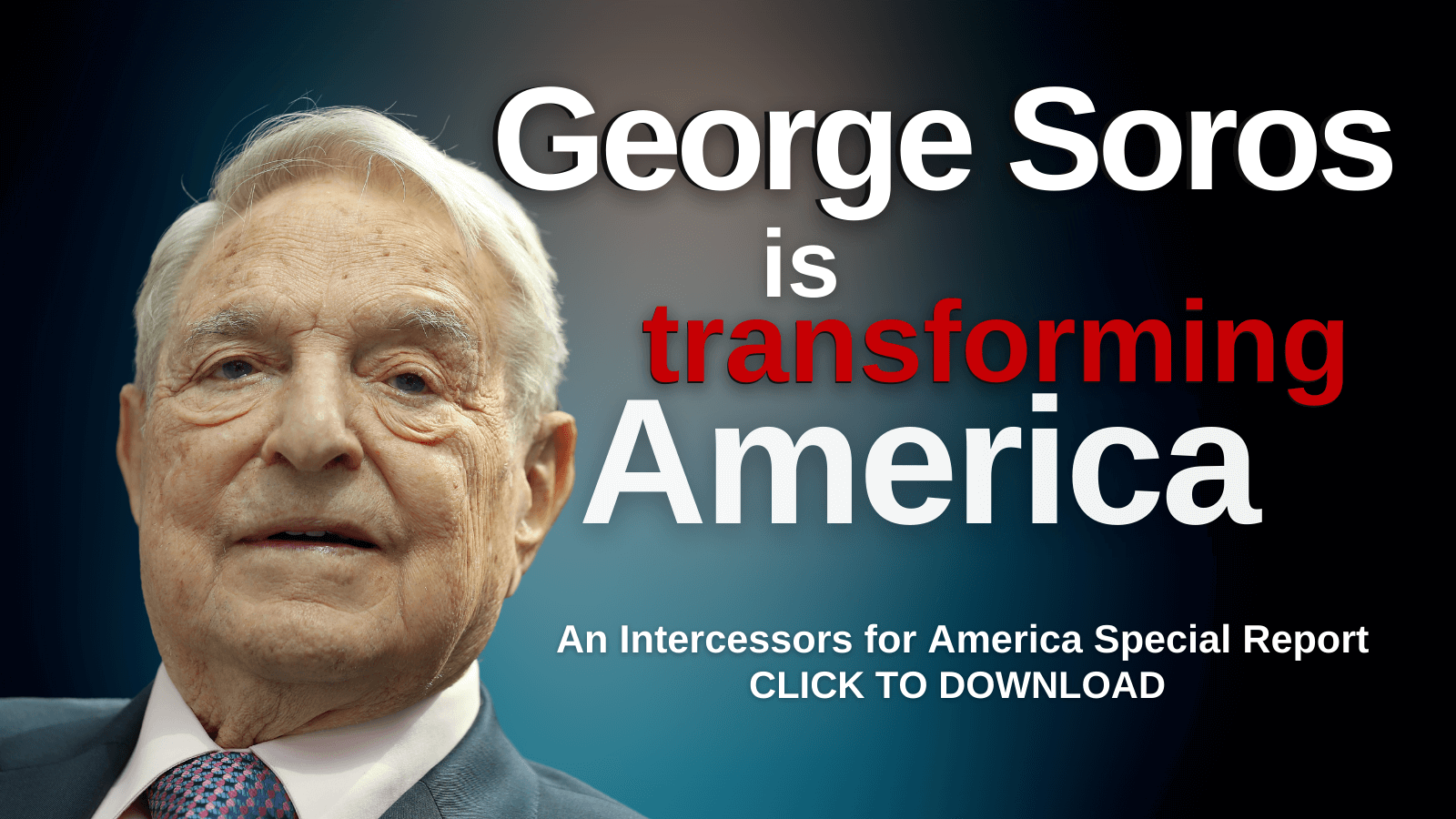 View Comments (105)
No one in their right mind would choose tyranny over freedom. So how can we be moving in that direction? The only way for the American people to accept tyranny is to deceive them.  I believe deception is being used by the mainstream media and social media platforms to vilify those who do not support their agenda. Deception is defined as: "the act of causing someone to accept as true or valid what is false or invalid." The media uses methods to do just that.
In John 8:44, Jesus was speaking to the Jewish leaders of the day who hated him.  He said, " You are of your father the devil, and the desires of your father you want to do. He was a murderer from the beginning, and does not stand in the truth, because there is no truth in him. When he speaks a lie, he speaks from his own resources, for he is a liar and the father of it."
Jesus is telling us that the devil has no truth in him. The media has a responsibility to the American people to be truthful in reporting the news without bias. The enemy has corrupted them. They are no longer capable of reporting on anything without pushing a preconceived agenda. That agenda happens to line up with goals of the principality of tyranny.
Look at Genesis 3:1, 4-5—Now the serpent was more cunning than any beast of the field which the Lord God had made. Then the serpent said to the woman, "You will not surely die.  For God knows that in the day you eat of it your eyes will be opened, and you will be like God, knowing good and evil."  Here Satan mixes lies and truths to coerce Eve. He says you will not die (a lie) but the next verse is partly true. His method of coercion uses deception to get Adam and Eve to do what he wants.
How does the media actually get people to believe what they say is true?  I came across and article entitled "Media Manipulation of the Masses: How the Media Psychologically Manipulates" by Samuel Lopez De Victoria, Ph.D.
The author describes the deceptive techniques used by the media to put forth a narrative they want you to believe.  One of them, Method #2, is the technique the serpent used to deceive Eve.  A summary of the manipulative techniques is listed below.  To further understand them, you can read the article in the link.
Method #1- Guilt by Association, to defame a person
Method #2-Just a Little Poison, mix truth with a lie
Method #3-Make it Funny, it becomes easier to swallow.
Method #4- Sandwich a positive comment between two negative comments
Method #5- In a group interview, make it one sided, stack the deck
Method #6- Ridicule and Labeling. Labels stick.
Method #7- Repetition Makes True
Method #8- Make Evil, Good and Good, Evil
These methods are used constantly by the media.  People watching and reading are not aware they are being manipulated.
Another method used to deceive is censorship.  Twitter and Facebook decide what is truth and what is not. Posts that disagree with their narrative are deleted and accounts blocked. By removing opposing views, readers are "allowed" to see the deception and not the truth.
(IFA has been experiencing censorship on Facebook and Google recently. For example, Facebook refused a paid ad for a Voter Prayer Guide for this reason: "This ad can't run because it is associated with a Page that has repeatedly posted content that has been debunked by third-party fact-checkers." Basically, because we share news that is not consistent with the mainstream media narrative, we must be blocked.)
Prior to election night in 2016, the democrats thought they would win.  A miracle happened and they lost. Panic set in as they realized that without the control of the White House, their corrupt deeds could be exposed.  A playbook was written to keep the country in chaos for the next four years.  Each event was carefully crafted to try and take Trump out of office.  This video lays out their plan.  How is this plan not understood by the public for the fraud that it is?  Enter stage right, the mainstream media.  They have failed to report the truth and use deception to keep the American public in the dark. Even worse, they have twisted the truth to make it look like good is evil, and evil is good.  The have deceived much of the public into believing Trump and all his supporters are traitors to the Constitution and the democrats are the saviors. It is the most bizarre delusion ever conceived in the history of our nation.
All crimes have a motive, all demonic activity has a purpose. Deception is being used to fool people into choosing tyranny over freedom.
I have identified that the spirit of deception influences the media to put forth a narrative that is contrary to the truth. Psalm 5:5-7 says, The boastful shall not stand in Your sight; You hate all workers of iniquity. You shall destroy those who speak falsehood; The Lord abhors the bloodthirsty and deceitful man. This Psalm demonstrates we have a scriptural basis for taking a stand against this evil.
Intercessors, let's all agree in prayer against these evil forces that are trying to fundamentally change the direction of our country. Please share your prayers in the comments so we can agree together. 
Father, we come before you with concern in our hearts for what we see happening in our country. I bind this spirit of deception over our media companies in Jesus' name. I pull down this stronghold that has infiltrated our news rooms and media centers.  Lord, bring a return to integrity in reporting.  Remove the desire to manipulate for nefarious reasons. Bring awareness to everyone how important the institution of media is to our nation.  Shine your light of truth to show what a functional press means.  Lord, fundamentally change our media system and how information is processed to be shared with the public. I pray for laws to be written or enforced to stop the media companies from spreading propaganda instead of news. Raise up righteous journalists.
I stand in the gap for those deceived by this enemy. I pray for deliverance of this evil deception from their minds. Release them from this bondage.  Open their eyes to truth. Spirits of deception and tyranny, your authority over our country is broken. Release those held captive by your lies. Dear Father, expose these lies now. Bring justice quickly, vindicate all those that have been falsely accused. Lord, deliver us from this evil.
(Michael Guidera is an IFA intercessor, retired from a 35 year career developing implantable medical devices that have brought help and relief to thousands of people. )
Partner with Us
Intercessors for America is the trusted resource for millions of people across the United States committed to praying for our nation. If you have benefited from IFA's resources and community, please consider joining us as a monthly support partner. As a 501(c)3 organization, it's through your support that all this possible.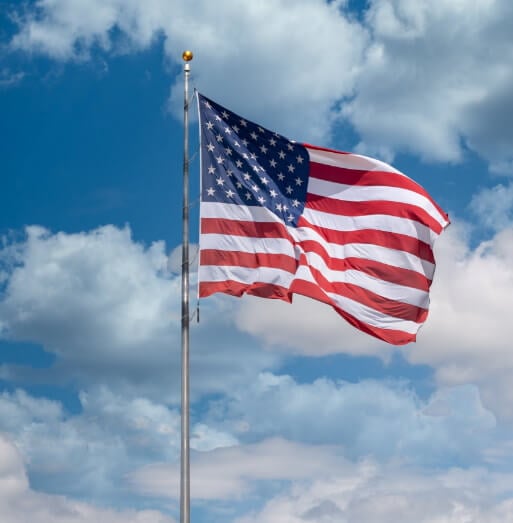 Become a Monthly Partner