July 31, 2021 | From The Daily Wire
Lord, we ask that our leaders would uphold our Constitution, and that they would work to strengthen our citizens' safety and well-being.
U.S. Attorney General Merrick Garland wrote a letter to Republican Governor of Texas Greg Abbott on Thursday in response to Abbott's recent executive order.
Abbott signed an executive order this week restricting the flow of migrants into Texas due to COVID-19.
According to the governor's website, Abbott signed the executive order "restricting ground transportation of migrants who pose a risk of carrying COVID-19 into Texas communities." It also "directed the Texas Department of Public Safety (DPS) to stop any vehicle upon reasonable suspicion of such violation…"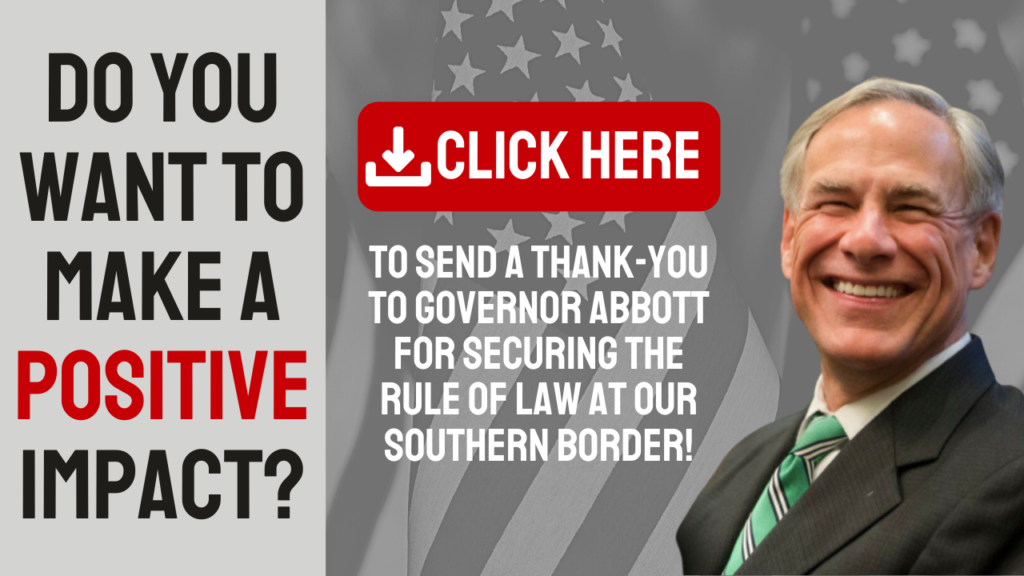 In response, Attorney General Garland wrote his own letter to Abbott, saying that the order cannot be enforced…
Garland concluded his letter by saying that if Abbott does not rescind the order, he was providing notice that "the United States intends to pursue all appropriate legal remedies to ensure that Texas does not interfere with the functions of the federal govern­ment."…
Regarding the order, Abbott said, "The dramatic rise in unlawful border crossings has also led to a dramatic rise in COVID-19 cases among unlawful migrants who have made their way into our state, and we must do more to protect Texans from this virus…"
"This Executive Order will reduce the risk of COVID-19 exposure in our communities," he added…
The governor said that most people who are not from Texas…get information about the border from television, which tends to show many families and unaccompanied minors coming over the border. He said, however, that many of the people who are coming across the border are adults traveling alone — individuals who are not coming to the United States with good intentions.
He said that people who live in small towns near the border are being threatened and harassed every day…
Abbott added that President Joe Biden and Vice President Kamala Harris have not called him to talk about the issue at the Texas border…
What are your thoughts and prayers regarding Governor Abbott's Executive Order? Share in the comments below!
(Excerpted from The Daily Wire. Article by Charlotte Pence Bond. Photo Credit: Lynda M. Gonzalez-Pool/Getty Images).