START YOUR YEAR WITH FASTING, DAY 5: LETTING THE OPPRESSED GO FREE
January 11, 2018
START YOUR YEAR WITH FASTING, DAY 5: LETTING THE OPPRESSED GO FREE
January 11, 2018
I Prayed
have prayed
Ask the Lord to remove any thoughts of oppression in your life or others who the Lord brings to mind.
Is this not the fast that I have chosen: to loose the bonds of wickedness, to undo the heavy burdens, to let the oppressed go free, and that you break every yoke? (Isaiah 58:6)
View Comments (4)
Do you ever experience spiritual oppression? Do you know of others who do? Oppression means "to keep down by severe and unjust use of force or authority or to overwhelm or crush" others. In general, oppression is not caused by circumstances but through an intentional effort from another's will or action. If you are aware of areas where you feel oppressed, it would be good to list those areas in your prayer journal. The good news is that you can find spiritual victory over oppression.
In the areas of oppression, you most likely can tie the cause of that oppression to a certain person, group of people, or to times of spiritual defeat. As Christians, we know that we do not "wrestle against flesh and blood" but against demonic forces. We know the devil prowls around like a roaring lion seeking whom he may devour (1 Peter 5:8). The reality is that the devil absolutely hates all believers. Think about it: the devil was once one of the highest angels charged with worshiping God. Now, that privilege of worship on earth has been given to the Church – to all believers. We believers are made in the image of God, which the devil cannot claim. We have been given the Word of God and authority to use the name of Jesus. We have the Holy Spirit in us, been given spiritual gifts, and are called sons and daughters of God. No wonder the devil hates us!
Our charge is this: to realize where true oppression comes from and to deal with it as such. Oppression caused from a spiritual source must be dealt with in the spiritual realm. You cannot fix your oppression through natural means alone. How do we do this?  We use God's prescription. We follow Scripture to "resist the devil." We pray for those who persecute or oppress us, and we forgive them. We give thanks in all things, pray in the name of Jesus, and use the Word of God as the "sword of the Spirit" against our enemy, Satan. And having done all, we stand. (See Ephesians 6:10-18.)
In your Seeking God Time today:
In your prayer journal, list out any areas in your life where you feel oppressed.
List the people you feel cause the oppression, if applicable, and take time to pray for them. By continuing to pray for them you will find that any bitterness or resentment will begin to fade with time. Seek to forgive anyone who has hurt you or harmed you. Forgiveness is always a key toward lifting oppression.
Ask God, in the name of Jesus, to set you free from any oppression.
Have you oppressed anyone or used your authority to overwhelm someone? Ask God to search you and reveal anyone, past or present, whom you may have oppressed. If so, repent to God, consider what you can do to correct the wrong, and ask forgiveness.
Do you feel we are oppressed as a country or as the Church? List the areas in your prayer journal and pray for them on a regular basis.
Related Scripture:
Ephesians 6:10-18
1 Peter 5:8; 2 Timothy 3:16-17
Partner with Us
Intercessors for America is the trusted resource for millions of people across the United States committed to praying for our nation. If you have benefited from IFA's resources and community, please consider joining us as a monthly support partner. As a 501(c)3 organization, it's through your support that all this possible.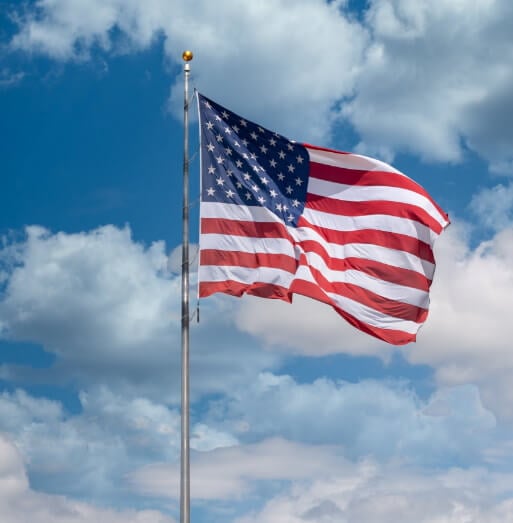 Become a Monthly Partner