SOROS AND GATES JOIN FORCES – WHAT COULD GO WRONG?
From IFA Staff
|
July 20, 2021
SOROS AND GATES JOIN FORCES – WHAT COULD GO WRONG?
From IFA Staff
|
July 20, 2021
I Prayed
have prayed
Lord God, you know all that is hidden. You know the plans in men's hearts. We pray about the hidden things that are being done that are against Your values Lord. Instruct us and give us discernment as we intercede.
According to Telegraph, "the founder of Microsoft founder joined the Soros Economic Development Fund in a deal to buy Mologic, which has developed 10-minute Covid tests that it aims to make for as little as $1. Mologic was founded in 2003 by professor Paul Davis, who was one of the original developers of widely-used ClearBlue pregnancy tests. . . ."
The Soros Economic Development Fund and the Bill & Melinda Gates Foundation launched their new initiative, Global Access Health (GAH),  when they announced the purchase of Mologic, aiming to strengthen the global rollout of the tests. . .
View Comments (11)
The GAH consortium, which includes Soros' and Gates' philanthropic arms, will invest "at least" $41 million in this deal, according to a statement.
This partnership is not the first time that Soros and Gates have thrown their mass fortunes into the same organizations. Health issues are on both tycoons' list of favorite causes. Life News reported that both Soros and Gates were part of  Partners in Health, an organization started by Marxist globalist Paul Farmer and included investors including big tech organizations Facebook, Google, as well as the who's who of globalist organizations and foundations.
Incidentally, PIH was one of the first organizations to offer contact tracing programs for states after the emergence of Covid. The information gathered by contact tracers is entered into a database and will list the names of all people shared to have had contact or exposure to the  Covid patient the tracers are calling. Concerns about the use of that collected information, the security of that information, and the potential sharing of that information has had freedom-loving Americans suspicious and alarmed.
Life News reports "Partners in Health is funded by a who's who list of global depopulation advocates, including the Bill & Melinda Gates Foundation, George Soros' Open Society, and the John D. and Catherine T. MacArthur Foundation – all big supporters of Planned Parenthood.
Microsoft, Facebook, Apple, Google, Bank of America, and the World Bank are named in the long list of globalist financial partners listed on PIH's web site.
The PIH is also heavily funded by pharmaceutical companies.  Molly Smith, Director of Cleveland Right to Life, discovered this disturbing connection and wrote about it in a recent article:
Funders to the organization include multinational pharmaceutical companies who make billions of dollars selling their deadly contraceptive products to 1st and 3rd world countries through programs established by the above-mentioned groups. Check it out for yourself –Pfizer, who manufactures Depo-Provera , and was one of the first pharma companies to develop and sell the contraception pill are listed as funders. Their deadly concoctions are marketed and distributed by … PIH!"
So how will this latest partnership aid the shared globalist agenda of  Soros and Gates? Mapping out the footprint of these organizations shows a massive involvement in everything health related as well as Gates' recent move to amass farmland in the U.S. Gates is now the single largest landowner in the nation. He is also one of the largest investors in Memphis Meats, an organization  promoted by PETA and Cargill to end traditional livestock farming and meat production, instead "growing meat" from livestock cells.
How might all these efforts be tied together? What is the end goal of Global Access Health? Join us to pray about the concerning nature of this new venture. How are you being moved to pray about this ? Share below.
Partner with Us
Intercessors for America is the trusted resource for millions of people across the United States committed to praying for our nation. If you have benefited from IFA's resources and community, please consider joining us as a monthly support partner. As a 501(c)3 organization, it's through your support that all this possible.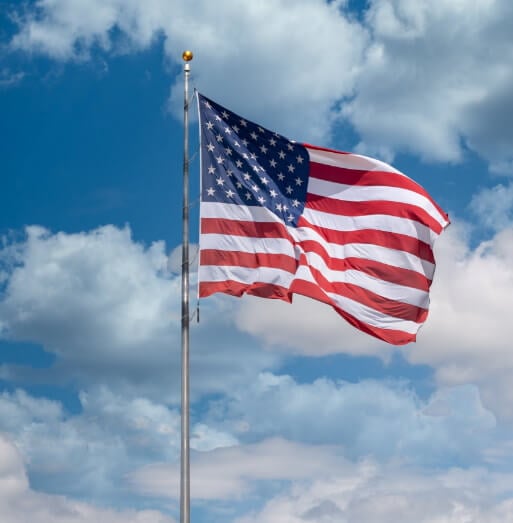 Become a Monthly Partner