SHOCKING RESIGNATION LETTER REVEALS MASSIVE BIAS AT MEDIA OUTLET
IFA Staff
|
July 16, 2020
SHOCKING RESIGNATION LETTER REVEALS MASSIVE BIAS AT MEDIA OUTLET
IFA Staff
|
July 16, 2020
I Prayed
have prayed
Father, we hunger for truth. We hunger for outlets to share truth. We pray for more eyes to be opened to the value of truth and transparency.
The media is biased.
That statement doesn't shock anyone, we know it is true. But what is shocking is when that bias is outed by one of their own and makes the news. Like it did when Bari Weiss resigned the other day.
View Comments (61)
Who is Bari Weiss, you say? Weiss was a New York Times op-ed staff editor and writer who has outed the New York Times internal systems of bias when she publically published her resignation letter on her personal website. It is quite an indictment of the atmosphere of bias, intimidation, and censorship at the New York Times. Before you assume that Weiss must be a conservative–she's not.
Although Weiss says she is not one for labels,  Vanity Fair has described her as a "liberal humanist." She says the New York Times hired her "with the goal of bringing in voices that would not otherwise appear in your pages: first-time writers, centrists, conservatives and others who would not naturally think of The Times as their home." Her mandate from the NYT was the reaction to the 2016 election, when a candidate that liberals thought stood no chance of winning pulled off a victory they never saw coming. The Times wanted to keep their finger on the pulse of the rest of America through Weiss's contributions.
But fulfilling that purpose by cultivating op-ed pieces from voices that were a slight departure from the far-left progressives the paper normally caters to was painful for Wiess.  She describes, …"but the lessons that ought to have followed the election—lessons about the importance of understanding other Americans, the necessity of resisting tribalism, and the centrality of the free exchange of ideas to a democratic society—have not been learned. Instead, a new consensus has emerged in the press, but perhaps especially at this paper: that truth isn't a process of collective discovery, but an orthodoxy already known to an enlightened few whose job is to inform everyone else." 
You aren't imagining when you get the idea that many members of the press and their bosses feel that they know best how things should be. They do think they know how things should be. Weiss, a Jew herself and a voice against anti-semitism, explains that by not writing and editing in lockstep with the rest of leftist New York Times writers, she has been the subject of bullying by colleagues who disagree with her viewpoints.  "They have called me a Nazi and a racist; I have learned to brush off comments about how I'm "writing about the Jews again." Several colleagues perceived to be friendly with me were badgered by coworkers. My work and my character are openly demeaned on company-wide Slack channels where masthead editors regularly weigh in. There, some coworkers insist I need to be rooted out if this company is to be a truly "inclusive" one, while others post ax emojis next to my name. Still, other New York Times employees publicly smear me as a liar and a bigot on Twitter with no fear that harassing me will be met with appropriate action. They never are."
What Weiss describes next is more than many media watchers had anticipated. She explains how the New York Times capitulates and caters to Twitter.  How their stories are framed and created to hit the liberal Twitter audience. In fact, she calls Twitter the New York Times' "ultimate editor."  Describing the dynamic, Weiss says that stories "are chosen and told in a way to satisfy the narrowest of audiences, rather than to allow a curious public to read about the world and then draw their own conclusions."
Is this just her personal experience? Is this only happening at the New York Times? No, it is not.
Overall, she describes that in the media, "intellectual curiosity—let alone risk-taking—is now a liability."  So what happens when this atmosphere is pervasive in media, the atmosphere of only one voice being heard–such as what she experienced at The Times?  Weiss shares that for many journalist, intellectual curiosity gave way to a sense of futility. "Why edit something challenging to our readers, or write something bold only to go through the numbing process of making it ideologically kosher, when we can assure ourselves of job security (and clicks) by publishing our 4000th op-ed arguing that Donald Trump is a unique danger to the country and the world? And so self-censorship has become the norm."
In a response to Weiss's bombshell public resignation, acting Editorial Page Editor Kate Kingsbury refutes the claims of intolerance of opposing and differing views.  The fact that Kate Kingsbury is the Acting Editorial Page Editor is in itself an example of The Times' intolerance.  She got the position when the previous Editorial Page Editor, James Bennett, was chased off after "allowing" Senator Tom Cotton to publish an op-ed about protecting our nation's monuments. The paper castigated Bennett and the Cotton piece saying it "fell short of our standards."
What was once known as "the paper of record" now only represents a far-left portion of the population that only a slice of America can identify with. Weiss describes it as "the record of those living in a distant galaxy." A galaxy, she goes on to say, "whose concerns are profoundly removed from the lives of most people. This is a galaxy in which, to choose just a few recent examples, the Soviet space program is lauded for its "diversity"; the doxxing of teenagers in the name of justice is condoned; and the worst caste systems in human history includes the United States alongside Nazi Germany."
Does everyone at The Times or any media organization hold all these same beliefs? Weiss doesn't think so. From her experience, the overwhelming pressure from the "woke" and loud and self-righteous on staff keep a lid on those who think otherwise through the hateful, hostile, and harassing behavior that keeps the dissenters quiet and in fear for their job. They have, of course, landed a position at the iconic journalistic institution in our nation. They are afraid to lose it.
And the election of 2016? Perhaps the lesson escapes the high-brow liberal editors, publishers, and writers but it hasn't escaped Weiss. "Americans still hunger for news that is accurate, opinions that are vital, and debate that is sincere. I hear from these people every day."  If The Times won't give it to them, we only hope those wide and varied opinions and ideas will find a voice and a paper willing to share them.
If you will join us to pray for the media–click the picture of the media above for prayer points – or go here for a free prayer guide. Let's pray specifically also for Bari Weiss!
Share your thoughts about this story in the comments below!
(Kris Kubal is the Director of Strategic Resources and Engagement at Intercessors for America.)
Partner with Us
Intercessors for America is the trusted resource for millions of people across the United States committed to praying for our nation. If you have benefited from IFA's resources and community, please consider joining us as a monthly support partner. As a 501(c)3 organization, it's through your support that all this possible.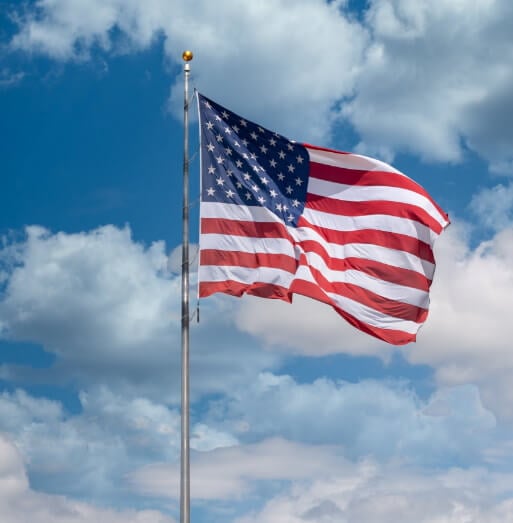 Become a Monthly Partner