HOW TO TURN BLUE STATES RED
Karen Hardin, IFA Contributing Writer
|
July 16, 2020
HOW TO TURN BLUE STATES RED
Karen Hardin, IFA Contributing Writer
|
July 16, 2020
I Prayed
have prayed
Lord God, we ask for Your favor for all God-fearing candidates who are running for office and we ask for your protection of and provision for them. Show us how You want us to help.
Conservatives have an unprecedented opportunity in America right now as we head toward the November election. It is an opportunity to take back progressive states such as California, New York, and Illinois.
Even if we don't live in one of those states, we have an active part to play in what I believe is a Holy Spirit set up.
View Comments (45)
New York and California are especially important battle ground states because of the weight they carry in electoral votes. California has 55 and New York has 29. (In order to win an election, a presidential candidate must have 270 votes.)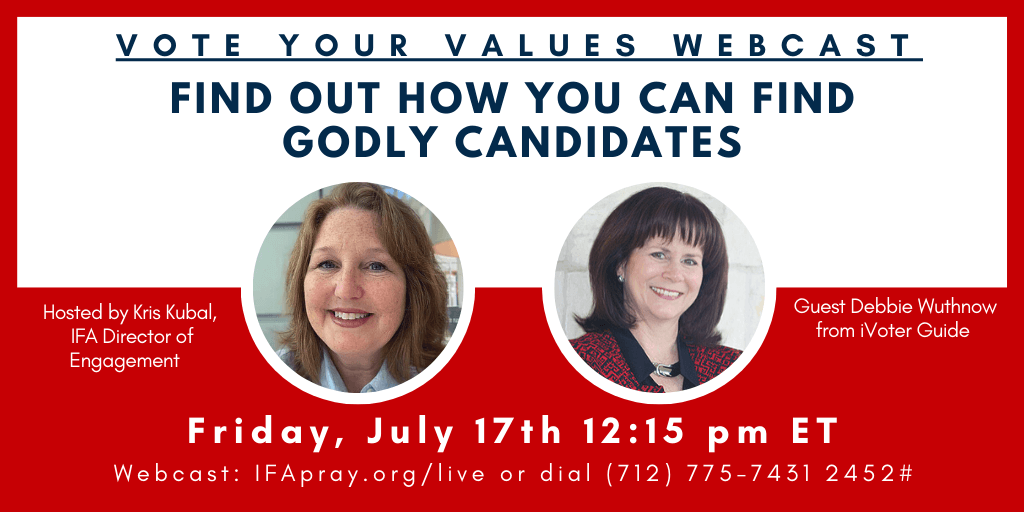 In a typical election year, no one would consider that these deep blue states could shift. But we aren't in a typical election year, are we?
As only God can do, the COVID-19 pandemic had a silver lining that may be a catalyst of this potential shift. As the Left continues to fight desperately to keep our nation closed–along with the voting booths—frustration among Americans, from progressive to conservative, mounts.
Across the board, the states which have experienced the most severe shutdowns are Democrat-run. California was one of the hardest hit regarding control measures. It didn't experience the same degree of hot spot outbreaks as New York. (Of course NYC exacerbated problems when Democratic leaders forced nursing homes to accept COVID-19 positive patients.)
COVID-19 did what we could not have done. It has caused bipartisan frustration as Democratic mayors and governors put their areas on lockdown with mandates that often made no sense.
For example, a Malibu man was arrested for paddle boating out on the water alone, but prisoners have been released by the thousands from state prisons to prevent outbreaks.
Many citizens have said, "Enough!" The ongoing heavy-handed control has created a powder keg of anger at mayors and governors who have routinely been caught breaking the very rules they require citizens to follow.
The anger now simmering just below the surface may explode at the voting booth, but there is an important factor that we cannot miss and which is where we come in.
We have never had as many "non-political" candidates jump into these political races than right now.  All across America we hear of doctors, business owners, housewives, teachers, etc., people who have never considered running for office before, accept the challenge. Why?
They recognize the desperate need to see our nation shift back to God and biblical values.
Christian candidates are doing their part. But what is our part of the process?
It requires both prayer and action. We can't do one without the other.
Here are some key races in which we have learned that Christians are running AGAINST powerful incumbents:
Maxine Waters, 43rd district,  California
Jerry Nadler, 10th district (Manhattan), New York
Cheri Bustos, 17th district, Illinois
Ilhan Omar, 5th district, Minnesota
Adam Schiff, 28th district, California
Lucy McBath, 6th District, Georgia
Sadly, god-fearing righteous candidates have already been eliminated in primaries across the nation. Many because they didn't have the financial or prayer backing needed to win. This is a tragedy.
We have an unprecedented opportunity before us to see a shift as those who would typically vote blue consider voting out Democrat incumbents due to frustration over the COVID-19 mandates, defunding the police, removing historical monuments, and other actions and reactions we have experienced in the last 5 months.
We can help. Action Steps:
Pray for Christian candidates who have been willing to become candidates to see righteousness restored in our land. Pray for supernatural favor, strength and wisdom upon them.
Please consider giving a contribution to assist them in their fight. Everything helps. Political contributions are not tax-deductible, but they are essential in this process. Can we consider giving up coffee purchases for the week, or another perk, and invest that in a campaign? Are we willing to truly help not just with the words "I will pray for you," but by putting our money where our mouth is? Running a campaign is expensive and many of those who have chosen to run in this hour are just ordinary people like you and me stepping out in obedience. Let us step out to help them.
We cannot leave these brave believers to stand alone in this fight. They have been willing to do the hard part and put their lives on hold to run campaigns against well-entrenched incumbents, who are well-funded by the political machine. These are truly David versus Goliath battles. But we know with God NOTHING is impossible.
Will you be part of this extraordinary event to help the blue shift red? If we work together, we have the opportunity to see a historic shift.
Lord, we link arms to join in prayer, first and foremost. We pray over every righteous candidate who has chosen to run. We ask for your favor to surround them as a shield. Fill their mouths with your words and give them wisdom and insight into the matters of their district. We also ask that every financial need will be met regarding media ads, staff, lawyers, printing, etc. Lord, please increase us, so we can give and show us where to give. We lift up the hands that are weary, and like Aaron and Hur, we lift up their hands with our prayers and finances to say, "We are standing with you in this battle."
Lord, we ask that you would renew their strength that they will run and not be weary and walk and not faint. Show us, as the Church, how to stand up against injustice and unrighteousness, by getting involved in helping to build the political landscape of our nation by voting in godly leaders and voting out ungodly ones.
Hear our cry, O Lord, and attend unto our prayers as we pray for turnaround in America.
Karen Hardin is a literary agent, author, and intercessor. Her work has appeared in USA Today, World Net Daily, Intercessors For America, Charisma, CBN.com, The Elijah List, etc. To join her in DC for the Election 2020 Prayer Tour go to: https://destinybuilders.world/election-prayer-tour/ or you can contact her at www.prioritypr.org or www.karenhardin.com . (Photo by Marco Oriolesi on Unsplash)
Partner with Us
Intercessors for America is the trusted resource for millions of people across the United States committed to praying for our nation. If you have benefited from IFA's resources and community, please consider joining us as a monthly support partner. As a 501(c)3 organization, it's through your support that all this possible.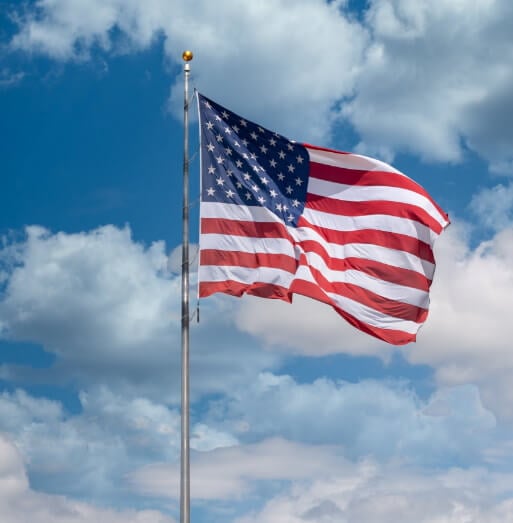 Become a Monthly Partner