PROPHETIC WORD – UNDERSTAND YOUR AUTHORITY
Cindy Jacobs
|
March 31, 2020
I Prayed
have prayed
Father all authority comes from You, and we thank You today for an understanding of who we are because of You.
"I have given you authority to trample on snakes and scorpions and to overcome all the power of the enemy; nothing will harm you." (Luke 10:19 NIV)
There is much misunderstanding of spiritual authority in the Church today. Due to sin and compromise, we have lost sight of what true authority looks like and how it works." (Wanda Alger, from her article Understanding Spiritual Authority May Be the Key We Are Missing).
View Comments (5)
Everything Begins in God
The key to unlocking the door to your spiritual authority is to remember that everything begins in God, whether in the heavenly realm or upon the earth, visible or invisible, every order of justice and every level of authority, be it kingdoms, or governments, or principalities, or jurisdictions, all things were created by Him. What empowers darkness is what we believe about ourselves. He is the initiator of all things, therefore, everything finds its relevance and its true pattern in Him. The full measure of everything God has in mind for man indwells in Him.
In the economy of God, when Jesus died, we died. God saw us in Christ, in His death and resurrection, before we saw ourselves there. He declared our co-resurrection with Christ. As much as we were co-included in His death, we are co-included in His resurrection. We are also elevated in His ascension to be equally present in the throne room of the heavenly realm, where we are co-seated with Him in His executive authority. We are fully represented in Christ Jesus.
Decree with Us:
"You, dear children, are from God and have overcome them, because the one who is in you is greater than the one who is in the world." (1 John 4:4 NIV)
"What, then, shall we say in response to theses things? If God is for us who can be against us?" (Romans 8:31 NIV)
"No, in all these things we are more than conquerors through Him who loved us." (Romans 8:37 NIV)
"And these signs shall follow them that believe: In My name shall they cast out devils; they shall speak with new tongues; they shall take up serpents; and if they drink any deadly thing, it shall not hurt them; they shall lay hands on the sick, and they shall recover." (Mark 16:17-18 KJV) (Photo via Pixabay)
"No weapon that is formed against thee shall prosper; and every tongue that shall rise against thee in judgment thou shalt condemn. This is the heritage of the servants of the Lord, and their righteousness is of Me, saith the Lord." (Isaiah 54:17 KJV)
Used with permission from Elijah List article by Cindy Jacobs.
(Editor's Note: IFA seeks the Lord for discernment in selecting all of the information we post, and especially when sharing prophetic words. We encourage you to ask the Lord whether and how prophetic words may apply to you personally or to the Body, as well as how to pray. Every prophetic word is to be tested by each believer, in accordance with 1 Jn 4; 1 Thes 5:1; and Acts 17:11.)
Partner with Us
Intercessors for America is the trusted resource for millions of people across the United States committed to praying for our nation. If you have benefited from IFA's resources and community, please consider joining us as a monthly support partner. As a 501(c)3 organization, it's through your support that all this possible.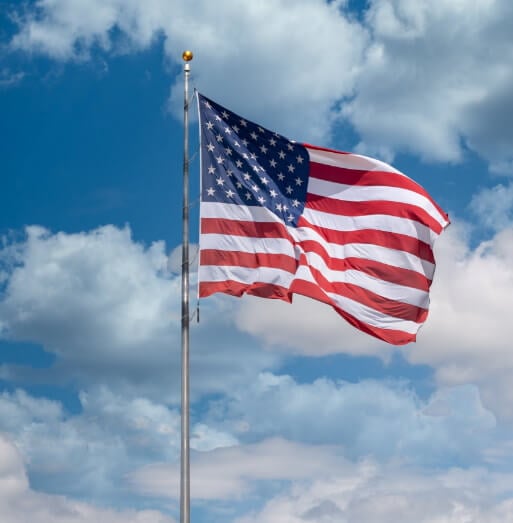 Become a Monthly Partner