OPEN THE STOREHOUSE OF PROVISION AND POWER!
From Wanda Alger
|
March 30, 2020
I Prayed
have prayed
Lord, we pray the Body of Christ can demonstrate servant leadership while operating in a supernatural power that defies logic and unbelief.
Want to tap into God's power? Download our new prayer guide: Power of praying the word in national intercession.
Click below to download your copy:
I believe this dream points to the Church as a primary STOREHOUSE of both PROVISION and POWER in the days ahead. Regardless of the source of this pandemic, the Church has a huge opportunity and I believe heaven is watching for our response. Not only can we reach our communities through practical helps and compassionate service; we are the only agency on the earth that has the legitimate POWER to CHANGE THINGS.
View Comments (3)
We are being stripped of our comforts and conveniences. We are dealing with an invisible enemy that is operating without restraint. Everyone – from the President on down – is being faced with our human limitations and I believe we will eventually come to the end of our own help. Even though I believe this pandemic is going to end sooner than later, our greater threat has been the perception that has been created. It's the perfect time to walk in a level of power and faith that attracts attention and causes the world to notice.
But alas, the enemy knows the POWER of FAITH and BELIEF. This unseen enemy is feeding on our fears, but more importantly, our UNBELIEF. The spiritual fog that has permeated our nation for the last number of years has caused many to laugh at God and mock His ways. The manipulation of facts and deceptive propaganda has been feeding people's minds with unbelief as to the power of God and the authority of His Word. It has been slowly draining us of our courage as well as our power. As the Lord told my husband several weeks ago, "You can hear my voice, but where's the power?!"
I know your works. Behold, I have set before you an open door, which no one is able to shut. I know that you have but little power, and yet you have kept my word and have not denied my name…Because you have kept my word about patient endurance, I will keep you from the hour of trial that is coming on the whole world, to try those who dwell on the earth.  I am coming soon. Hold fast what you have, so that no one may seize your crown (the Latin word for crown is "corona"). (Revelation 3:8-11 ESV)
I released a word last week concerning the "violent faith" that must rise up within believers to combat this pandemic. The zeal of the Lord can only operate when there is a RIGHTEOUS INDIGNATION burning in our hearts against the works of the devil. I challenge believers to cut off any unbelief in our thinking and allow Holy Spirit to burn in our hearts a compassion for others and a zeal for righteousness. I pray the Body of Christ can demonstrate servant leadership while operating in a supernatural power that defies logic and unbelief.
In my dream, the storehouse was huge. Though it did contain some food and practical provisions, it was stacked to the ceiling with tools and power equipment. I believe the Church has been given MUCH through the years and has unused potential stored within. Though the government has its role and purpose in times of crisis, it's WE, the Ekklesia, that possess the largest storehouse of faith, provision, and legitimate power that can turn the tide.
The world is looking for solutions. Let's give them something to watch.
Wanda Alger has been a field correspondent with Intercessors for America and written for Charisma, The Elijah List, Spirit Fuel, and The Christian Post. She is an author of numerous books, including "Moving from Sword to Scepter: Ruling through Prayer as the Ekklesia of God." Follow her blog at wandaalger.me. 
Partner with Us
Intercessors for America is the trusted resource for millions of people across the United States committed to praying for our nation. If you have benefited from IFA's resources and community, please consider joining us as a monthly support partner. As a 501(c)3 organization, it's through your support that all this possible.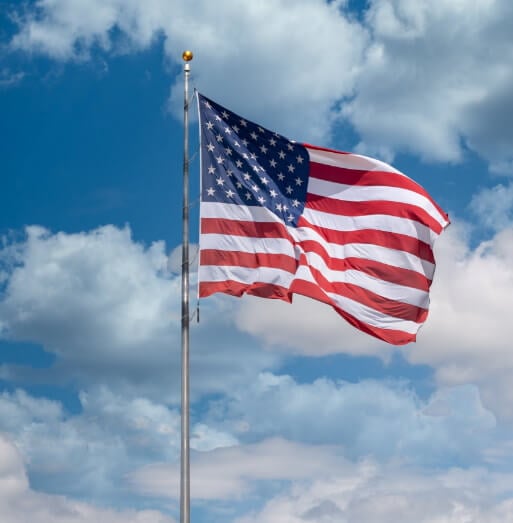 Become a Monthly Partner