Pro-Life Policies At Major Risk
From Center for Family & Human Rights
|
November 22, 2021
Pro-Life Policies At Major Risk
From Center for Family & Human Rights
|
November 22, 2021
I Prayed
have prayed
Lord, we ask that our governmental leaders would be God-fearing and recognize that they are accountable to Him for each decision and act.
Lord, we ask that our governmental leaders would be God-fearing and recognize that they are accountable to Him for each decision and act.
WASHINGTON DC, October 22 (C-FAM) Democrats released the annual foreign operation funding bill on Monday night. The bill guts federal pro-life policies and opens new funding streams for global abortion groups and the problematic UN population control agency.
View Comments (1)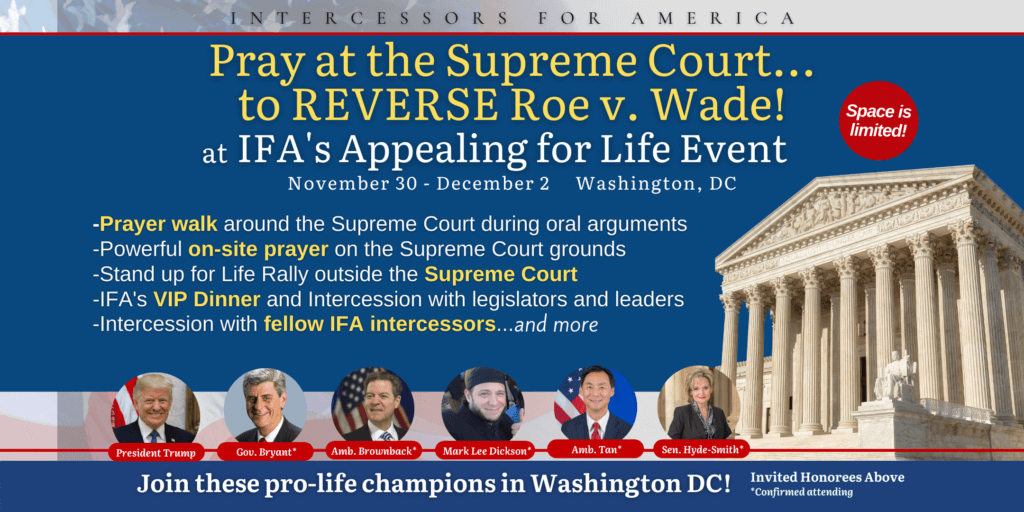 Abortion giant International Planned Parenthood Federation (IPPF) was quick to praise Senate Democrats for the permanent legislative repeal of the Mexico City Policy that forbids American taxpayer money from funding or promoting abortions overseas. It is called the "Global Gag Rule" by abortion advocates. . . .
The Mexico City Policy is something of a political football, instituted early in Republican administrations and cancelled in Democratic presidencies. President Trump expanded the policy to all global health funding to combat abortion groups growing influence in U.S. international programs. President Biden repealed Trump's version of the policy during his first week in office.
A legislative repeal of the Mexico City Policy, as the one proposed in the 2022 State and Foreign Operations Bill, would prevent future Republican presidents from instituting the policy without a Congressional mandate.
The Senate bill doubles the funding for the UN Population Fund (UNFPA) to $55M and removes reporting requirements for the agency's programs in China. . . .
The UN agency has been under Congressional scrutiny for its complicity in the Chinese Communist Party's (CCP) population control programs and was recently under fire because of coercive population control programs that target Uyghur women. . . .
The bill requires "direct" involvement of the agency in these programs to trigger the Kemp/Kasten rule, which requires the President to withhold funds from the agency in such cases. Until now, UNFPA's partnership with the Chinese government's family planning programs was deemed sufficient to trigger the rule.
Human rights advocates are concerned by this weakening of protections for women against population control. "According to credible reports, the CCP commits forced abortion, sterilization, and even infanticide as part of their genocidal campaign against the Uyghurs," Reggie Littlejohn told the Friday Fax. The founder and president of Women's Rights Without Frontiers called for an "unbiased investigation" into UNFPA's activities in China. . . .
The Senate Foreign Operations Bill retains the Helms amendment. But the Biden administration may still try to reinterpret the law which prevents U.S. taxpayer funds from being used for overseas abortion.  . . .
The Senate bill may also open the door to purchase manual vacuum aspirators and other equipment used to perform abortion currently prohibited under U.S. law by permitting contraceptive purchases through the HIV/AIDS Working Capital Fund. . . .
The fate of the appropriation bills will be determined in December when government funding expires though most will not advance due to the pro-life attacks.
Share your prayers for the fate of the appropriation bills in the comments!
(Excerpt from Center for Family & Human Rights. Photo by Getty Images.)
Partner with Us
Intercessors for America is the trusted resource for millions of people across the United States committed to praying for our nation. If you have benefited from IFA's resources and community, please consider joining us as a monthly support partner. As a 501(c)3 organization, it's through your support that all this possible.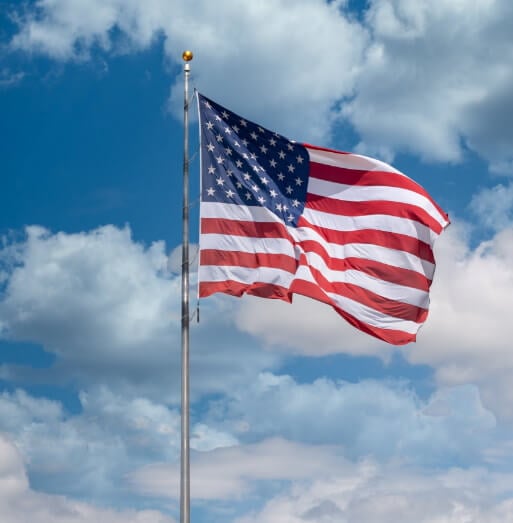 Become a Monthly Partner
You can post a prayer to share with others.
Dr. Alma V
November 25, 2021, 4:09 pm
Father, we are sorely grieved and very sorry for the actions of our government and humbly ask for your mercy. Grant us Your conviction for the countless souls that have been murdered. We pray for nationwide repentance for those who who have allowed these things to happen and for those who voted for these evil representatives. We ask that You hold each government official who is complicit in promoting these criminal laws accountable by removing them all from office. Lord, we ask that You raise up governmental leaders that are God-fearing and who recognize that they are accountable to You for each decision and action they make. We proclaim Your hand is upon the hearts of all judges, especially our Supreme Court Justices, to move their hearts like rivers of water into Your ocean of love and justice; that they vote for the life for all human souls. We make a declaration that our nation chooses life and promotes life saving policies in our nation and abroad, and that many families unable to have children would be able to adopt children. That these children would be raised in God-fearing Christian homes. Help us to raise up adoption ministries to meet this need. Thank You Lord for overturning Roe and Wade, and all other pro abortion laws. We choose this day - life! In Jesus' might name. Amen! Thank You Lord for hearing and answering this prayer.