Look Twice, Saves Lives
November 23, 2021
Pray
have prayed
Lord, as the Body of Christ we lift up those who have lost a loved one, particularly a parent who has lost a child. We know as we approach the holidays, the empty chair at the table is a harsh reminder of the tragic reality of a loved one gone. We lift those up who are living in this reality and ask You Father to mend their broken hearts, pour in the oil of your Holy Spirit to heal and fill them and restore their joy as only You can do. Lord, guide them through the days of grief, so that they will not live there forever, but emerge with peace from Your Presence and reassurance of the hope of eternity.
NOTE: There is probably no family that has not been touched by the loss of a loved one since early 2020 due to COVID, complications from the vaccine and now reports of hospitals overwhelmed with an increase of patients from a multitude of issues. If that is you, or a friend, at the end of the article is both a prayer and link to a grief recovery resource.
Nothing can prepare you for a knock at the door and a policeman outside with news you don't want to hear. Where is God in those moments when the world seems to stop turning and the air is sucked out of your lungs?
That happened to my friend Linda almost a year ago, just days before Thanksgiving.
After years of infertility and infertility treatments, Linda finally told God, "If you want my husband and I to have a child, You will have to deliver him to our doorstep." And that's almost exactly what happened as she received a phone call of a family in the same city who were putting their child up for adoption. Linda and her husband were the chosen recipients as they finally became parents.
That was twenty-one years ago. Now a policeman stood at her door delivering the news that her only son, Mitch Overton, and his girlfriend, Kennedy Behm, had been killed when a car pulled out in front of them. Linda had just talked to him earlier in the day—how could he be gone?
The next few days were a complete blur. Friends and family coming in and out of our home to express their love, care and concern, but nothing could penetrate the overwhelming shadow of grief and tears. Her son, her only child was dead.
"God, why would you give him to me for twenty-one years and put me through the pain of childlessness again?" Linda Rhodes dared challenge in her anger and grief. "Mitch had been my miracle child. It didn't make sense."
Approaching the one-year anniversary since the accident, Rhodes has spent the last year launching the "Look Twice, Save Lives" campaign to bring greater awareness to drivers.
One of the detectives who investigated the accident shared that while people may stop to look to see if it is all clear, their brain doesn't always register a motorcycle because in their mind they are looking for a car. It appears that was the factor in the case with her son as alcohol and drugs were not involved on either side. Also, the computer from the car of the driver revealed he stopped an appropriate amount of time before pulling out. He said he didn't even see the motorcycle caring the two young people, cutting them off and cutting down their lives.
"It's been a very hard year," Rhodes continued. "If I can help another family not have to go through what I have endured, then the time and money we have invested in this campaign will be worth it."
"Mitch had asked me to go with him to help pick out an engagement ring for his girlfriend right after Thanksgiving. He was going to propose on Christmas day. Their lives were just beginning and things this year could have been very different had the driver simply looked twice and saved their lives.
 Psalm 116 – A Prayer for Those Who have Suffered Loss:
Death has stared me in the face, and I was close to slipping into its dark shadows. I have been terrified and overcome with sorrow and cry out, "God, come and save me!"
I declare You are a kind and gracious God and will uphold me because of Your compassion toward me and that You will restore me and heal my broken heart.
I was broken and brought low, but You answered me and came to my rescue! So I say to my heart, "Be healed. Relax and rest, be confident and serene, for the Lord rewards fully those who simply trust in him."
Thank You, O God for You rescue my soul from death's fear and dry my eyes of many tears. Keep my feet firmly on Your path and strengthen me so that I may please You and walk before You in the field of life rather than trapped in this place of grief and death.
Even when it seems I'm surrounded by fear, and my soul is hurting in this suffering and trauma, I declare I will stay faithful to You and speak words of faith.
By faith I lift up the cup of salvation and praise You for all that You've done for me. I know this loss not only hurts my heart, but Yours. For precious in Your sight is the death of Your faithful servants.
 Father, I am also your loving servant. Thank You that You have broken open my life and freed me from the chains of grief. Return to your rest, O my soul! For my hope is in Him (Ps 116 TPT).
If you have experienced the loss of a child or loved one and need the help of an online grief share community, go to griefshare.org for help.
Write your thoughts and prayers in the comments below.
Karen Hardin is a literary agent and writer. She is the author of "Infected: How to Stop the Global Spread of Rage, Deception and Insanity" and "God's Justice after Injustice." Her work has been published in USA Today, Western Journal, World Net Daily, Intercessors for America, Charisma, CBN.com and more. She is also the co-founder of the city-by-city.org prayer movement to take back our cities and nation.
Partner with Us
Intercessors for America is the trusted resource for millions of people across the United States committed to praying for our nation.
If you have benefited from IFA's resources and community, please consider joining us as a monthly support partner. As a 501(c)3 organization, it's through your support that all this possible.

Dave Kubal
IFA President
& CEO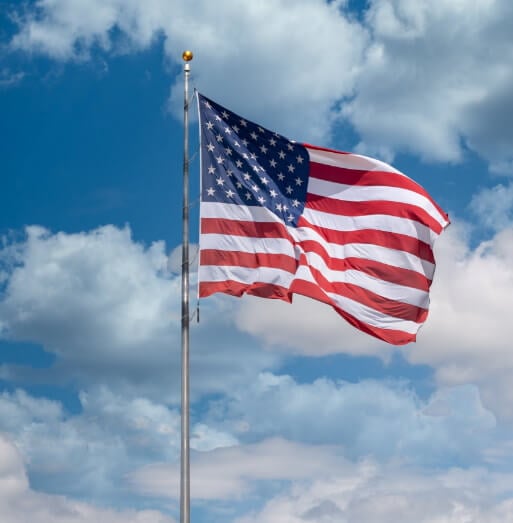 Become a Monthly Partner
You can post a prayer to share with others.
Bob H
November 23, 2021, 9:32 am
Lord, as the Body of Christ we lift up those who have lost a loved one, particularly a parent who has lost a child. We know as we approach the holidays, the empty chair at the table is a harsh reminder of the tragic reality of a loved one gone. We lift those up who are living in this reality and ask You Father to mend their broken hearts, pour in the oil of your Holy Spirit to heal and fill them and restore their joy as only You can do. Lord, guide them through the days of grief, so that they will not live there forever, but emerge with peace from Your Presence and reassurance of the hope of eternity. Father we pray fr th peace of th Holy Spirit t touch th families referenced here.. May this cause spread across our nation and b blessed by you to th saving of many innocent lives.. our prayers are lifted up to you because of what our savior did for us. Amen