PRISON FOR PASTORS IN AMERICA?
From Liberty Counsel
|
August 22, 2020
I Prayed
have prayed
Lord, we ask for Your protection for these pastors and parishioners that are standing up for You and proclaiming Your Word. Give them each encouragement and may they tangibly feel Your Holy Spirit with them.
The pastors I discuss below have put everything on the line for Christ. Each one has been criminally charged or faces criminal charges. In two cases, the parishioners also face criminal charges. They face massive fines and prison, all for preaching the Gospel of Jesus Christ or, in the case of church members, merely assembling to worship. And this is right here in America.. .
Will the police come to arrest me today?
View Comments (68)
Will they handcuff me like a common criminal in front of my family?
Will my church be closed?
Will my staff be arrested?
Will my parishioners be arrested?
Who will care for my flock if my church is closed and I am in jail?
Who will care for my family?
When I leave home for church, will I return or be booked with a mug shot? . . .
This is what some of our pastors face every day, right here in the U.S.A.
Every day, Liberty Counsel's client pastors are being forced to consider these harrowing questions. Yet, serious as the prospect of a year in jail may seem, these pastors [below] have the resolve of people like Daniel, the three Hebrews, and the Apostle Paul.
CA – Pastor Ché Ahn, of Harvest Rock Church, the staff and every single churchgoer face criminal charges of 1 year in jail and $1,000 in fines per day. The Pasadena City Prosecutor this week threatened daily criminal charges against everyone who assembles at the church for religious meetings! Meanwhile, the mayor of Los Angeles where one of the affiliate churches is located, has threatened to cut off all power and water to the church.
KY – Dr. Jack Roberts, of Maryville Baptist Church – along with every attendee of the church's drive-in Easter service – were issued the equivalent of a 14-day house arrest for attending church, along with threats of criminal charges.
ME – Pastor Ken Graves of Calvary Chapel of Bangor faced criminal charges, 6 months in jail and $1,000 in fines per violation of Gov. Janet Mills' COVID shutdown orders.
VA – Pastor Kevin Wilson of Lighthouse Fellowship Church was criminally charged and threatened with 1 year in jail and a $2,500 fine for having just 16 people at a Palm Sunday Service in his 293-seat church. Every church member was also threatened with criminal charges if they met with more than 10 people.
IL – Pastor Cristian Ionescu of Elim Romanian Pentecostal Church of Chicago, IL, has been criminally charged with "Disorderly Conduct" for having more than 10 people assembled for worship, including up to 30-days in jail, fines, AND threats from the city to seize and destroy church buildings.
IL- Pastor Daniel Chiu of Logos Baptist Ministries was criminally charged and faced 30 days in jail and fines for having more than 10 people assembled for worship.
FL – Dr. Rodney Howard-Browne of The River Church at Tampa Bay, was arrested, transported to the police station, booked, and issued two criminal charges with each charge up to 6-months in jail and a $2,500 fine for assembling to worship.
These pastors are willing to risk EVERYTHING for the gospel – their lives, their livelihoods, and their sacred honor – putting all on the line for Jesus and the flock. When this season of unjust trials is done, my most fervent prayer is that we can all say the same. . . .
Please, be in prayer for these brave pastors, the churches' staff, members, and attendees. Be in prayer too for the soul of our country, that it may return to the service of our Lord. And pray for all of us at Liberty Counsel, that we may always be able to claim 2 Timothy 4:7… "I have fought a good fight, I have finished my course, I have kept the faith."
(Excerpt from Liberty Counsel. Article by Matt Staver. Photo Credit: PX Fuel.)
Will you join us in praying specifically for these pastors? Share this article with your friends and get the word out! Let us know below how you are praying for religious freedom in our nation.
Partner with Us
Intercessors for America is the trusted resource for millions of people across the United States committed to praying for our nation. If you have benefited from IFA's resources and community, please consider joining us as a monthly support partner. As a 501(c)3 organization, it's through your support that all this possible.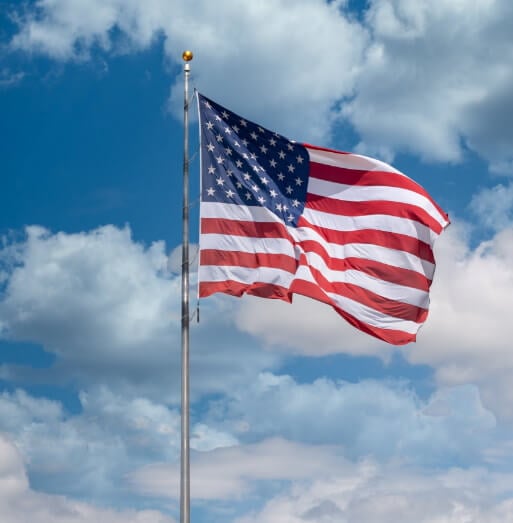 Become a Monthly Partner