Praying Like Christ Through the Elections
Gloria Robles, IFA Contributing Writer
|
August 30, 2022
Praying Like Christ Through the Elections
Gloria Robles, IFA Contributing Writer
|
August 30, 2022
I Prayed
have prayed
Father, we lift up the upcoming midterm elections before you. Strengthen us in our intercession, God, and help us to pray not for what we want, but for Your will to be done.
Analysis. Last May in Texas an important congressional seat was up for election, and the battle was close. Indeed, a recount was needed before the primary results could be released. Thankfully, the seat was eventually filled by a Democrat who is openly pro-life and who fights for the rights of the citizens of this nation. And yes, I did say Democrat.
View Comments (24)
I have been interceding for Texas, for its leaders, and for election integrity, just like all of you have been doing for your own states. Concerning this one district, I had been praying for the candidate I knew was pro-life, rather than for the other candidate, a progressive Democrat. Once, during my prayer time, Holy Spirit interrupted and corrected me.
"It's not about their title — Republican or Democrat. Pray that I would be seated, enthroned, in the hearts of those who will come to fill these seats."
I felt His correction prick my heart. Admittedly, I was praying more for the candidate who had biblical values, but what if the progressive candidate had won? I hadn't interceded for her with the same fervor.
God is not interested in labels. Republican, Democrat, independent — none of that means to God what it means to us. Some Christian conservatives will see the word Democrat and automatically render a negative judgment, just as some progressives will see conservative or Republican and write that person off. It shouldn't be this way.
"You have heard that it was said, 'Love your neighbor and hate your enemy.' But I tell you, love your enemies and pray for those who persecute you, that you may be children of your Father in heaven. He causes his sun to rise on the evil and the good, and sends rain on the righteous and the unrighteous. If you love those who love you, what reward will you get? Are not even the tax collectors doing that? And if you greet only your own people, what are you doing more than others? Do not even pagans do that? Be perfect, therefore, as your heavenly Father is perfect" (Matt. 5:43–48).
I realized that my prayers were not rightfully aligned with God's heart. If I prayed only for the candidates I liked, what reward was there in that? Wasn't I acting the same as the lost, who look out only for those who think and act as they themselves do? Once I remembered those words of our Lord Jesus, my prayers shifted: It became more important that the candidates be children of God than that they bear any particular label.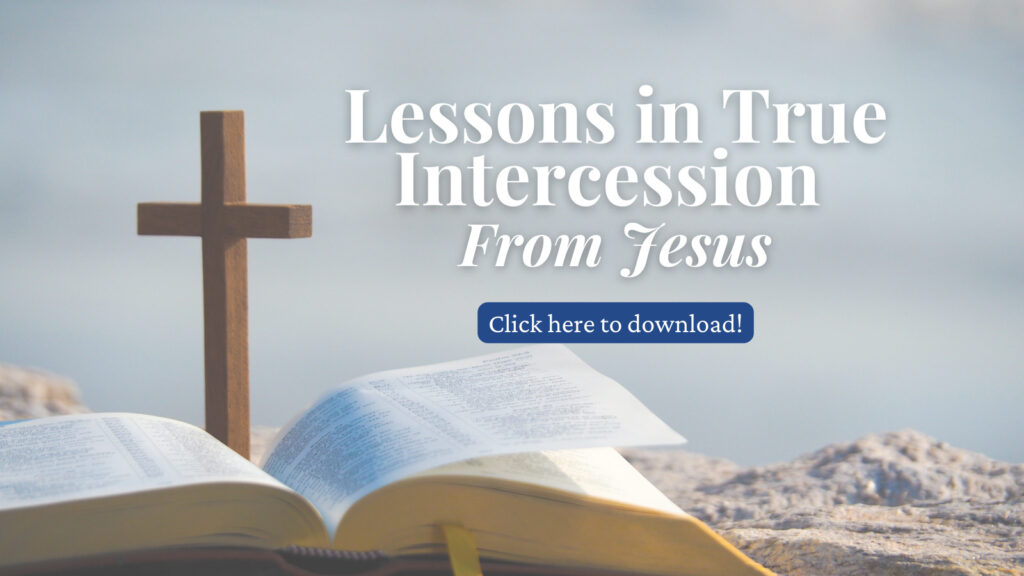 I was reminded of this when I saw IFA's First Friday prayer call with Lance Wallnau. "Our focus has become distorted," he said of the coming elections. "It is not about Trump returning to office; it is about righteousness being restored to our government and nation. It is about reformation. Trump or DeSantis shouldn't be our primary concern — we must be prophetically focused on what the Lord is doing. This isn't about a political victory; this is Christ's victory."
How powerful and true is that statement? As the midterm elections draw nearer, we must remain vigilant with our prayers and engagement. But as intercessors, we must also remember where our focus is to be at all times: on the Lord, first and foremost.
When the Lord corrected me during my prayer time, I was reminded that we must never pray with our own earthly reasoning, but with the mind of Christ.
Our Lord taught His disciples to pray by modeling a prayer. We call it the "Our Father" or the Lord's prayer, and it is probably one of the first prayers many of us memorized as children:
Our Father in heaven,
hallowed be your name, your kingdom come, your will be done,
on earth as it is in heaven. 
Give us today our daily bread.
And forgive us our debts,
as we also have forgiven our debtors.
And lead us not into temptation,
but deliver us from the evil one (Matt. 6:9–13).
How can we use this prayer as a pattern to intercede for our elections and our leaders?
Pray for God's will to be done on earth as it is in heaven. We know that His will is for all men to be saved and to come to the knowledge of the truth — even politicians and leaders we don't like or agree with. Salvation is available to them if they will receive it.
I urge, then, first of all, that petitions, prayers, intercession and thanksgiving be made for all people — for kings and all those in authority, that we may live peaceful and quiet lives in all godliness and holiness. This is good, and pleases God our Savior, who wants all people to be saved and to come to a knowledge of the truth (1 Tim. 2:1–4).
Pray for God to give us the "daily bread" of leaders who do what is right and love justice.


He loves righteousness and justice;

 

the earth is full of the steadfast love of the Lord (Ps 33:5).

Ask God to forgive our congressional representatives and other leaders who are sinning against Him and against the American people, because He has forgiven us our sins.
When they came to a place called the Skull, they nailed him to the cross. And the criminals were also crucified—one on his right and one on his left. Jesus said, "Father, forgive them, for they don't know what they are doing." And the soldiers gambled for his clothes by throwing dice (Luke 23:33–34 NLT).
Ask God to help us forgive leaders who have offended us or acted in evil, immoral, or unwise ways.
"And whenever you stand praying, forgive, if you have anything against anyone, so that your Father also who is in heaven may forgive you your trespasses" (Mark 11:25).
Ask God to have mercy on our leaders, leading them away from temptation to do wrong.
The 

Lord

is merciful and gracious,

 

slow to anger and abounding in steadfast love (Psalm 103:8).

Pray that we and our leaders would be delivered from evil.
He controls the course of world events; he removes kings and sets up other kings. He gives wisdom to the wise and knowledge to the scholars (Dan 2:21).
God is sovereign and can do anything. As intercessors, we continue to stand in the gap on behalf of the lost and this nation. What would happen if we prayed with the heart and mind of Christ for our leaders? What would happen if we prayed in alignment with His will? I don't know what that would look like, but I do know that there would be a drastic change from what we are seeing now.
Let's pray:
Father, we praise You for Your goodness and mercy that endures forever. We praise You for Your sovereignty, because of which we know we can trust You. Nothing catches You by surprise.
We lift up our leaders to You, and we pray for those who are running in the coming elections; we pray for those who have not yet received salvation through Jesus Christ.
Father, forgive our leaders who are ignorantly sinning against You; they don't know what they're doing. Forgive our leaders who are intentionally sinning against You. Have mercy, Lord. There is no heart too hardened for You to touch. There is no one who is beyond Your reach. Your will is for all men to be saved and to come to the knowledge of the truth.
Forgive me, as an intercessor, for the times I failed to realize these things and prayed for my will to be done, and not for Your will to be done. You are called the hope of the nations, and as long as I have You, Jesus, I have a reason to hope. I pray for these coming elections with that in mind. I pray for Your will to be done in America as it is in heaven. In Jesus' name. Amen.
How are you praying for the midterm elections? Share this article to encourage others to pray!
Author Gloria Robles is a passionate intercessor with a prophetic voice for today. For more from Gloria, go to Spotify or Anchor to listen to her podcast Something To Share. Photo Credit: Mauro Shared Pictures on Unsplash.
Partner with Us
Intercessors for America is the trusted resource for millions of people across the United States committed to praying for our nation. If you have benefited from IFA's resources and community, please consider joining us as a monthly support partner. As a 501(c)3 organization, it's through your support that all this possible.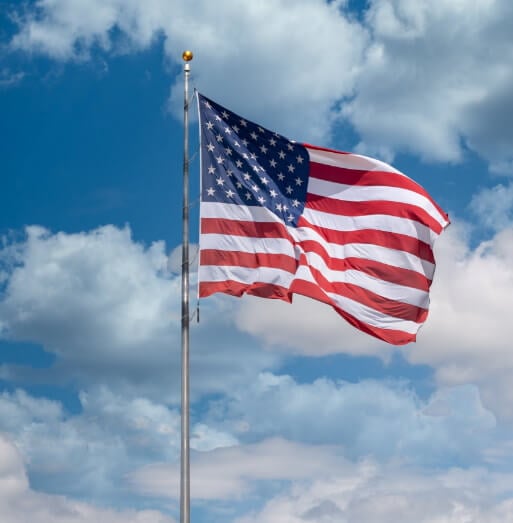 Become a Monthly Partner
You can post a prayer to share with others.
christine s
August 30, 2022, 11:37 am
Father, we lift up the upcoming midterm elections before you. Strengthen us in our intercession, God, and help us to pray not for what we want, but for Your will to be done.
Connie S
August 30, 2022, 6:17 am
Father, we lift up the upcoming midterm elections before you. Strengthen us in our intercession, God, and help us to pray not for what we want, but for Your will to be done.