Prayer to Annihilate the Child-Porn 'Industry'
Jamie Rohrbaugh, IFA Contributing Writer
|
July 11, 2023
Prayer to Annihilate the Child-Porn 'Industry'
Jamie Rohrbaugh, IFA Contributing Writer
|
July 11, 2023
I Prayed
have prayed
Father, help us: Bring down and punish all wickedness aimed against children. Protect them, save them, and bless our heritage.
Do the problems of child pornography and child sexual exploitation seem too big for the Lord to solve? If so, friend, I want to encourage you today: God can hear our prayers. And if we will pray the prayer of agreement in the holy and wonderful name of Jesus Christ, He will hear and remove this scourge from our land. He can make the crime of child molestation not only unacceptable, but also unthinkable in our land.
View Comments (137)
Consider this one small example of how God uses frail people to change a nation:
Gideon was a man who claimed to be the least of his tribe — yet the Angel of the Lord visited him and appointed him to cast down the altar of Baal. Then, the Lord used Gideon to utterly destroy and annihilate the enemy forces that were perpetrating evil against Israel. All this despite the fact that Gideon showed up to the battle without most of his original army, and without any fleshly hope!
If God can use one man in such a way, can He not use you and me to cast down the wickedness that is flourishing in America? Of course He can.
Let's pray this prayer together today and ask the Lord to utterly annihilate the child-pornography "industry" in the United States:
Dear Heavenly Father, we come to You in Jesus' name. We thank You that You are God all by Yourself. You are strong enough and powerful enough to annihilate all wickedness with one blast of the breath of Your nostrils. You are good, and You protect and defend the fatherless, the orphan, the innocent, and the helpless.
Therefore, Father, we call on You today and ask You to intervene. And we praise You in advance, for we know that You will hear and answer our prayer of agreement.
Father God, we need Your help. The enemy has come in like a flood, seeking to destroy our children in many ways.
One of the vilest sins the enemy has perpetrated upon our nation is that of child sexual abuse and exploitation — due in large part to the child-pornography "industry." We will no longer tolerate this, Father. You have filled us with righteous anger and indignation, and we choose to rise up today in prayer and activism to eliminate this evil from our land.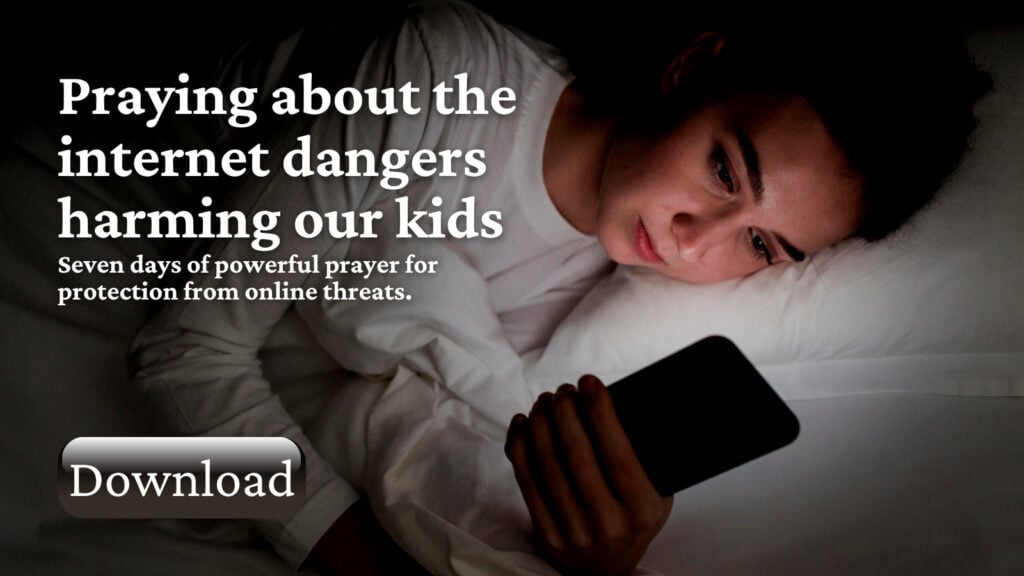 Abba Father, in Jesus' name, we ask today:
that You would remove the principality of Jezebel, with its sexual perversion and all that accompanies it, from our land and cast it down. Fill us with Your Holy Spirit;
that You give us wisdom for how to pray, today and every day;
that You pour out Your Holy Spirit upon all flesh in our nation. Let our sons and daughters prophesy, and let our old men and women dream dreams, in accordance with Joel chapter 2;
for an outpouring of purity and holiness upon the people of our nation;
that even the godless would be visited by visions of Jesus, the Man in white, and let them flee from and completely forsake their sins. Let Your Holy Spirit convict the wicked of sin, righteousness, and judgment. Let the wicked bow the knee to our Lord and Savior, Jesus Christ, for there is no other name given among men by which we must be saved.
Father, when it comes to the child-porn "industry" and the sexual exploitation of children, we ask:
that all those who have a taste for this evil would suddenly lose all appetite for sin. We ask that they would suddenly hate, detest, and abhor evil — and that they would love righteousness and hate lawlessness;
that all those who exploit and use children would be exposed for what they are — and that all who protect them would suddenly abandon them, leaving them exposed to justice;
that corporations supporting pornography in any form would change course, publicly rejecting wickedness, and embracing righteousness instead. If they will not, then we ask that You would bring them to justice — and that they would even go out of business, if You deem necessary;
that You would give all Americans, including our lawmakers, other government officials, and peace officers, a righteous sense of indignation and justice, so that every child abuser would be prosecuted and brought to justice to the full extent of the law;
that You would bring every abuser to trial, with full exhibits of all the evidence needed to convict them. We ask also that You would hand-pick the jury, and that You would restore these judges of the people as at first;
that every abuser would be convicted, punished, and removed from the streets (from all access to children), according to Your will.
Also, we ask that You would destroy these people's every ability and capability to abuse children.
We ask that every body part these people use to abuse children would cease to function. Let their body parts be physically and suddenly unable to move or to function in any way, if they are going to try to hurt or use a child.
Let every bit of technology that these criminals use to market, sell, and profit from their crimes cease to function.
Let their computers fail — but let the evidence of their activities be preserved for the justice system. Let their internet connections henceforth refuse them any access.
Let every molecule and atom of every tool these people use for wicked purposes rise up against their users and fail to work — in effect crying out for justice in the name of the Lord.
Let the very airwaves rebel and refuse to transmit these sins across the air!
Let every porn website crash for the users and the owners — but let the evidence found on those websites be preserved for the justice system to use to prosecute the wicked.
Father, we ask also that You would supernaturally empower children to defend themselves. Your Spirit dwells in these children, and we know that there is no "junior" version of Your Spirit. What You can do through others, You can do also through a child.
Therefore, Father, just as You have accomplished great feats of strength over the ages through adults, we ask now that You would supernaturally empower every child who is being abused.
Give each child the wisdom and opportunity to escape their abusers, and show them where to go for safety.
Appear to these children in person, and lead them out of their abusive environments — just as Your angels led the apostles out of prison multiple times.
Let Your power flow through Your babies, and let them rise up and rebuke their assailants. Let them prophesy with Your power, convicting the wicked of their sins.
Give these children supernatural strength and wisdom to physically overpower and escape from anyone attempting to hurt them.
Let a holy fear of every child come upon every would-be abuser. Let these abusers tremble in their bodies, souls, and spirits, and be so terrified of Your children that they would never again approach or even speak to any child for any evil purpose.
Let these children tell the right people that they are being abused — and let those people who hear their stories LISTEN and take all the right actions. Let them believe every true tale of abuse, no matter who is being accused of the abuse.
We pray also for the minds of children who have been abused.
We ask that You would remove all memories, all aftereffects, and all consequences of the abuse.
Give these children courage and bravery to testify against those who have hurt them. And if You want them to retain any memory of what happened to them for this purpose (so they can testify in court, in order to bring abusers to justice), then let them remember only what You want them to remember.
We ask You to completely heal every child of what they have endured. Heal them in their body, mind, soul, emotions, heart, and spirit.
Help them to forgive those who have hurt them — but also to understand that their abusers must still be brought to justice.
Let every child on every list of missing children be found — alive, safe, and sound of mind and body.
Let FOUND children be in every headline and on every newscast from this day forward, to make up for YEARS of evil perpetrated upon American families, in Jesus' name.
Help these children return to their godly families or be placed in godly, loving homes with guardians You have appointed to take care of them in Your name.
Comfort every child by Your Spirit.
Help them to feel Your love, Your presence, and Your affection.
Keep them as the apple of Your eye. Hide them under the shadow of Your wings.
Help every child to understand that what happened to them was not real love; that it was wicked and evil. Help them to be able to receive and embrace real love from godly parents (even in the foster system, if necessary), from a future godly spouse, and from godly friends.
Let restitution be made to every child who has been abused.
Father, Jesus shed His blood so Your perfect will could once again be done on the earth. Therefore, Abba Father:
We plead the blood of Jesus over every child who is being abused or has been abused — and we ask that You would minister Your perfect deliverance, protection, safety, refuge, and healing to them.
We plead the blood of Jesus over the entire child-porn "industry." We ask that You would completely cast down, destroy, and annihilate every website, every tool, every video, every video set, every script, every lust, every fetish, and every wicked intention in our nation. Replace these things with salvation, purity, and holiness through Jesus Christ.
We ask that You would completely cast down, destroy, and annihilate every part of the child-porn "industry" — and of the adult-porn "industry" that feeds it, too!
We ask that You would stop, arrest, convict, bring to justice, save, and change every abuser, every wicked parent, every trafficker, every kidnapper, and every consumer of these evil activities.
If any of these wicked people will not be saved — if they absolutely refuse to submit to Your Son Jesus Christ — then we ask that You would cast them down, destroy, and annihilate them, too, for they have made themselves Your enemies.
Father, there is no room in the world for abusers of children. Rise up, O God. Put on Your strength in our behalf, and in behalf of every child.
Stop this madness, we pray, in Jesus' name. We plead the blood of Jesus over these United States of America, and over all the world; and we decree Your Word that nothing shall by any means harm our children.
Let Your Word and our prayers run swiftly over all the earth to accomplish these things for which we have asked You today. Thank You, Abba Father. We give You all the glory. In Jesus' name we pray. Amen.
Friend, God can turn this tide of the abuse of children. He can right these wrongs, deliver the children, and bring the oppressors to justice. Pray this prayer continually for these innocent ones, and we believe in Jesus' name that we will start seeing reports of FOUND, SAFE, DELIVERED children in the news every day!
Did you pray this prayer in agreement with us today? If so, leave a comment below! And please share this post so that more intercessors will be battling this great evil.
Jamie Rohrbaugh is the author of 7 Days of Praying for Your Children: Help, Hope, and Encouragement for Your Parenting Journey. She is the founder and CEO of From His Presence, a ministry dedicated to equipping God's people in prayer, the prophetic word, living supernaturally, inner healing, and kingdom wealth. Her writing can be found on YouVersion, in Charisma Magazine, and on The Elijah List, Spirit Fuel, and various other ministry outlets. Download her free prayer tool, Praying the Names of God: 555 Biblical Names of God and How to Use Them in Prayer and Worship, here. Photo Credit: Canva.
Partner with Us
Intercessors for America is the trusted resource for millions of people across the United States committed to praying for our nation. If you have benefited from IFA's resources and community, please consider joining us as a monthly support partner. As a 501(c)3 organization, it's through your support that all this possible.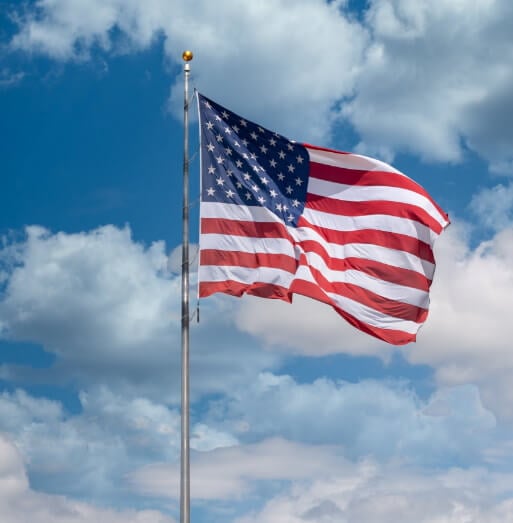 Become a Monthly Partner
You can post a prayer to share with others.
Christine S
July 11, 2023, 7:42 am
Father, help us: Bring down and punish all wickedness aimed against children. Protect them, save them, and bless our heritage.
Lorraine T
December 2, 2022, 8:26 am
Father, help us: Bring down and punish all wickedness aimed against children. Protect them, save them, and bless our heritage. You Father have the power to halt all the evil being done to the little children, Reach forth your hand and punish all the ones causing evil to the children. I pray Father that the parents recognize the harm being done to our children on the internet chats even the child sites, I pray wisdom come to them and cause the children to understand not to inhabit those places and put parental controls on it. I pray for punishment to come to all who participate in this harmful sexual evil. I pray this in Jesus name. Amen
Alan V
December 1, 2022, 6:22 pm
Father, help us: Bring down and punish all wickedness aimed against children. Protect them, save them, and bless our heritage. Children are Your reward, Lord. They are the heritage of Jehovah. Rise up against these malefactors, O Holy One.
Gretchen C
December 1, 2022, 7:59 am
Father, help us: Bring down and punish all wickedness aimed against children. Protect them, save them, and bless our heritage.
C f
December 1, 2022, 7:28 am
Jesus Christ, You have The Power to Destroy these people and their plans against innocent weak children!! Please STOP Them, and All People complicit in these evil schemes!! Father, help us: Bring down and punish all wickedness aimed against children. Protect them, save them, and bless our heritage.