Prayer for Godly School Curricula
Jamie Rohrbaugh, IFA Contributing Writer
|
April 13, 2023
I Prayed
have prayed
Father, the Enemy has put his lies into school curricula, and falsehood is presented as "truth." Rise up, O God, and bring truth and righteousness back into the textbooks and curricula.
As Marxism rises up in the name of "social justice," did you know that publishing companies are actually reprinting school textbooks to rewrite history? For example:
Key details are being taken out, and propaganda is being added in.
Toxic theories like Critical Race Theory (CRT) are being presented as facts.
Our nation's God-centered history — and the godly beliefs of many of our Founding Fathers — are sometimes removed.
Demonic religions are being taught and elevated, while Christianity is mentioned only in a negative light.
View Comments (3)
(Read just one write-up here from CBS News about the Texas Board of Education's feedback regarding the rewriting of textbooks.)
And yet, our nation was founded upon biblical beliefs. The very reason the Pilgrims came here and colonized these shores was to escape religious persecution and find freedom for their Protestant Christian faith. And although not every part of our history has reflected those biblical values, our nation itself was nonetheless founded upon the core belief that we are "One nation, under God, indivisible, with liberty and justice for all."
But we are the ekklesia — the governing Body of Christ — and we are called to bind and loose. We can do something about all this in prayer!
Friend, will you pray with me today to bind this propagation of propaganda, and to release — that is, to loose — godly and true alternatives for school curricula?
Let's pray as follows:
Dear Heavenly Father, we come to You in Jesus' name.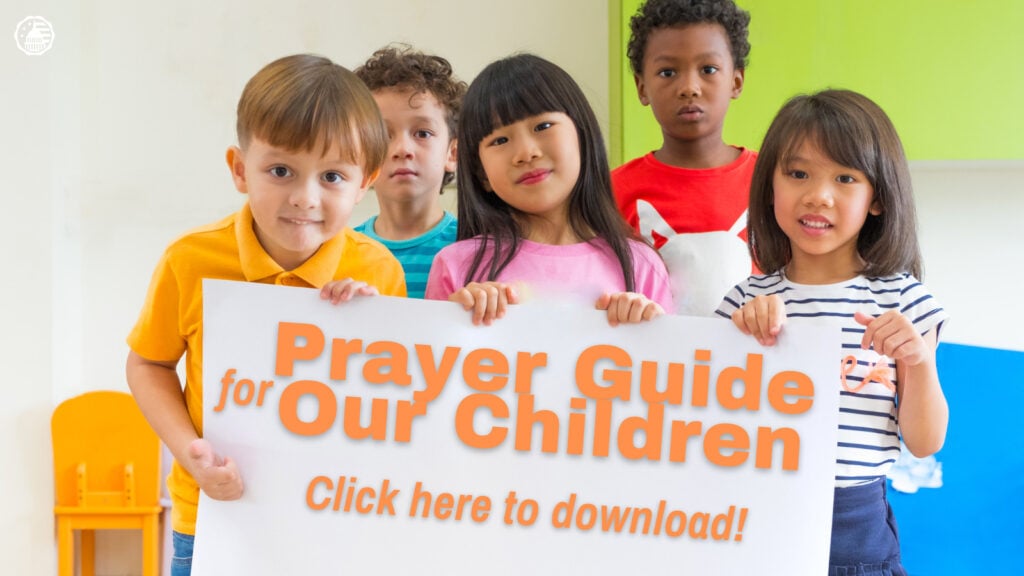 We praise and thank You that You are the God of truth. Jesus Christ Himself, our Savior, is the very embodiment and personification of Truth. Lord Jesus, You are the Way, the Truth, and the Life. Thank You, Abba. We praise You for Your righteousness and strength.
Father God, Your word says that Your Holy Spirit is both our Advocate and our Teacher. You Yourself are the Source of all wisdom, and Your Spirit gives us wisdom every day. So Father, we call upon You today specifically because of these things — and because You are LORD of heaven and earth and You rescue the needy when we cry.
We cry out to You for help today. And in the mighty and matchless name of Jesus Christ of Nazareth, we pray:
that Holy Spirit, our Teacher, would whisper in the ear of those who write and publish school curricula;
that You would convict activist publishers and textbook writers of their falsehoods;
bring them to repentance for their pushing of evil propaganda;
that You show them Jesus, and help them bow the knee to His name, confessing their sins and making Him their Lord and Savior;
that Holy Spirit, our Advocate, would fight for us and advocate for us in this matter of school curricula;
that You might turn the hearts of kings like water and cause godly truth to be promoted in textbooks again;
that You would cause legislatures, governors, school boards, school principals, curriculum committees, and teachers everywhere to rise up and resist the spread of lies in their curricula. Cause them to choose righteous textbooks and materials that teach facts, not propaganda;
that You would rid the textbooks of anti-Christian bias and replace that with truth that glorifies Your name.
In the name of Jesus, we bind lies and woke propaganda OFF of our school textbooks and curricula. We bind false teachings AWAY from our schools, in the name of Jesus Christ of Nazareth. And in that same mighty name, we LOOSE and RELEASE godly, holy teachings into the schools of the United States of America.
We loose textbooks to be printed that will be full of truth.
We loose godly, holy WISDOM and discernment of spirits into every person related to the curriculum process.
We loose the conviction of the Holy Spirit in the name of Jesus into every person whose work relates to curriculum.
We loose the plan of salvation itself into our school curricula.
We decree that salvation comes from our God, and His salvation is freely preached in our schools in the name of Jesus Christ!
Father God, You are the greatest Teacher of all. We ask that You would rise up, both in Your teaching capacity and in Your power to advocate for us and to change hearts and minds.
Let sanity and truth return to our schools and to the materials being taught there.
Let Your wisdom from above fill our schools and the minds of teachers and students this year.
Let people reject falsehoods and clearly perceive the difference between truth and error, between the holy and the profane.
Thank You, Abba Father. We give You all the glory and all the praise. Thank You for hearing and answering our prayer.
In Jesus' name, amen.
Friend, please continue to pray this prayer. But also, go ahead and research what is going on in your state regarding school curricula! And if you find unholy things, don't hesitate to contact your state representatives, your local school board, and certainly the principal of your child's school. Encourage them to use true teaching materials, rather than propaganda. Don't be afraid to use your voice! Your prayers AND your voice do matter.
What other prayer points can you share on this issue? Please comment below!
Jamie Rohrbaugh is the founder and CEO of From His Presence. She is the author of Getting to Know the Sevenfold Holy Spirit, and she seeks to equip you to carry His manifest glory everywhere you go. Her resources have been published by YouVersion Bible Plans and in Charisma magazine, as well as on The Elijah List, Spirit Fuel, and various other ministry outlets. You can find free mentoring on her podcast, Take Your Territory with Jamie Rohrbaugh, which is available through your favorite podcast streaming app. Download her free prayer tool, Praying the Names of God: 555 Biblical Names of God and How to Use Them in Prayer and Worship, here. Photo Credit: Ben White on Unsplash.
Partner with Us
Intercessors for America is the trusted resource for millions of people across the United States committed to praying for our nation. If you have benefited from IFA's resources and community, please consider joining us as a monthly support partner. As a 501(c)3 organization, it's through your support that all this possible.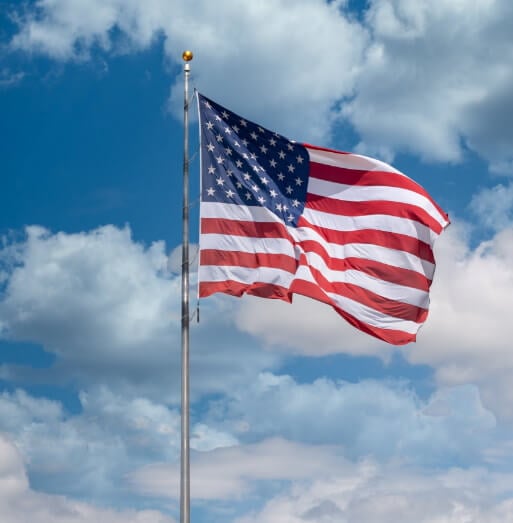 Become a Monthly Partner