Victories for State Prayer!
Alysha Townsend, IFA Florida State Prayer Co-Leader
|
May 20, 2023
Victories for State Prayer!
Alysha Townsend, IFA Florida State Prayer Co-Leader
|
May 20, 2023
I Prayed
have prayed
Lord, we rejoice in Your mercies to us in Florida! Please grant us 49 other great victories, in the other state legislatures of this land!
The place of intercession can be a very lonely one, and hope deferred is among the biggest challenges we face as intercessors. Our human nature wants so badly to see prayers answered within our time frame, and our culture's relentless push toward "instant gratification" only adds to the stress. But though we may sometimes feel impatient with God and His timing, deep down we can "be still and know" that His timing is always perfect!
View Comments (30)
Before we rolled into 2022, IFA had a vision for each state to have its own prayer group. That happened, and some of the state groups formed up quickly, while others came online a little later. The group for my home state of Florida met for the first time on March 21, 2022. We gather by phone each week, joining our shields together as we stand upon the wall and tackle some really big issues — some of which may be unique to Florida, while others are issues many other states are facing as well. From abortion, human trafficking, and election integrity, to simply praying for our state's leaders, we've run the gamut when it comes to topics that have been covered in prayer over this past year.
Florida's legislative session for 2023 began on March 7, 2023, and adjourned on May 5, 2023. Until this most recent election cycle, Florida was considered a "purple" state, meaning the split between registered Republicans and registered Democrats was divided fairly evenly. But, all of that changed late last year, when Florida became a "red" state for the first time in decades: Republicans now hold a 28–12 majority in the Senate and an 85–35 majority in the House of Representatives.
I read a daily blog written by Jeff Childers, a Christian lawyer from Gainesville. He presents the pertinent headlines each day from a legal and biblical perspective. In a blog from Sunday, May 7, Childers published a list of many of the new bills Gov. Ron DeSantis signed into law in this latest legislative session. "The eight-week session's phenomenal list of legislative gains is undeniably sensational. Nothing like it may have ever happened before. It is a unique and wonderful phenomenon," Childers writes. He then provided the following list:
Permitless gun carry
Tighter immigration rules
Increased abortion limits
Limits on Chinese property ownership in Florida
Pronoun and sex-ed rules
Segregated bathroom rules
Restrictions on public adult entertainment (drag shows)
Enhanced digital-privacy rights
Expanded school vouchers
Restrictions on local-government investment in ESG companies
Multibillion-dollar tax breaks
Landlord protections from local governments (to address housing costs)
Increased election security
Expanded low-income child health care
Florida State Guard expansion (from 400 service members to 1,500)
Significant lawsuit reforms
Teachers union restrictions
Child-rapist death penalty option
School board term limits (eight years)
The strongest health-freedom law in the country
As I scanned this list, I realized that every single one of these laws has been prayed for by our state group over the past year! God is moving in the state of Florida! What a tremendous answer to our prayers!
Childers went on to describe the outcome as follows: "It's even more impressive when you consider the legislators only had 40 work days. How on earth did the Republican legislators manage to stay focused and organized and haul all this controversial legislation across the finish line, making it look practically easy? The truth is, it's far from easy. Quite the opposite."
I relayed this amazing news to Florida prayer co-leader Anita Lynott, and she immediately noted that the session comprised some 40 workdays! How many times in the Bible has the number 40 been so incredibly significant? Genesis says: And after the seven days the floodwaters came on the earth. In the six hundredth year of Noah's life, on the seventeenth day of the second month — on that day all the springs of the great deep burst forth, and the floodgates of the heavens were opened. And rain fell on the earth forty days and forty nights (Genesis 7:10–12 NIV).
In Exodus it says: Moses was there with the Lord forty days and forty nights without eating bread or drinking water. And he wrote on the tablets the words of the covenant — the Ten Commandments (Exodus 34:28 NIV).
Matthew chapter 4 gives the account of Satan's temptations after our Lord had fasted for 40 days and 40 nights.
In the first chapter of Acts, we read that Jesus remained with His disciples for 40 days and 40 nights after His resurrection and before His ascension to heaven. It is certainly no coincidence that this legislative session, in which God's plan for our state was honored and put on display for all to see, lasted 40 days!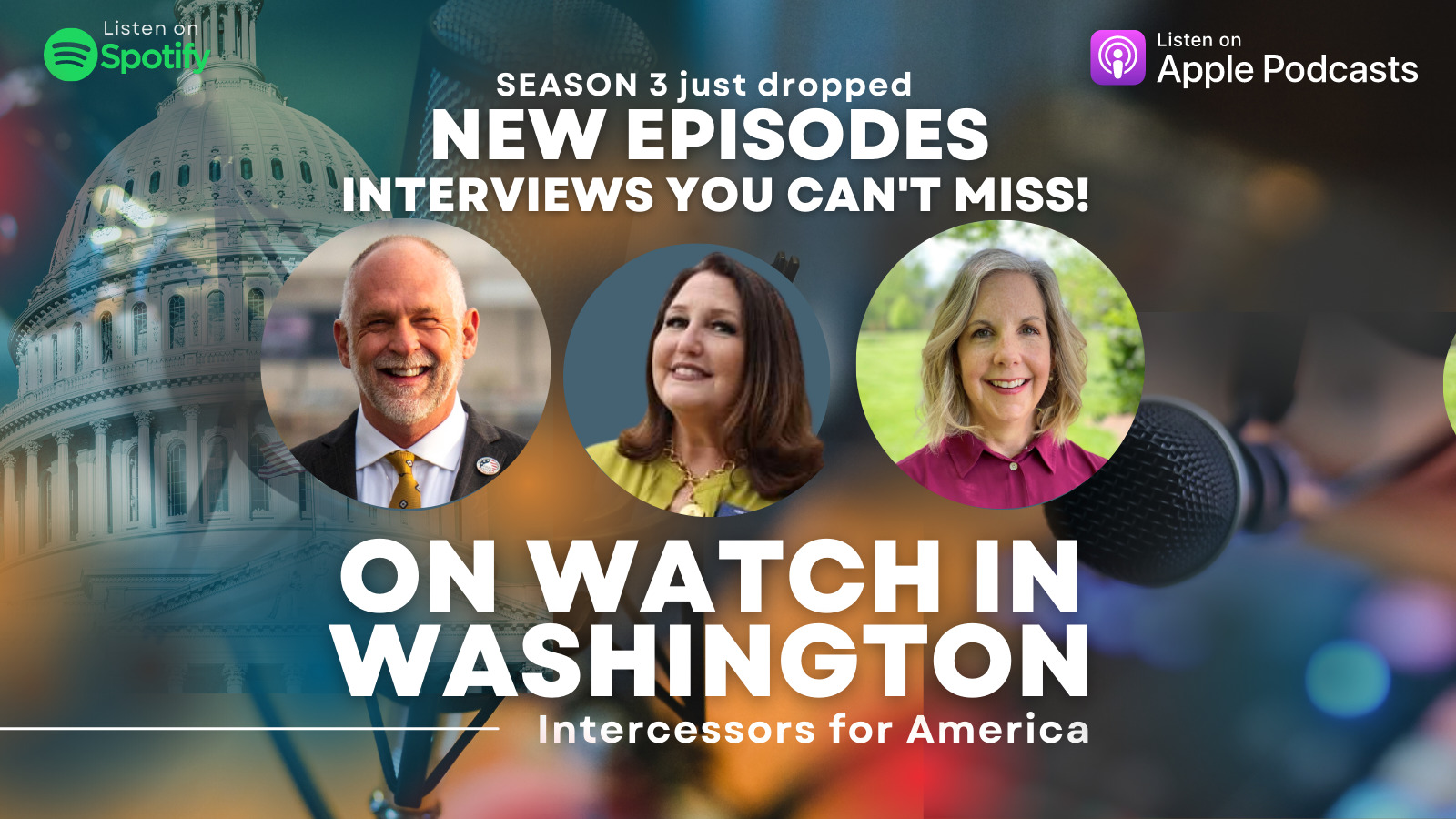 On May 10 DeSantis signed a staggering 37 bills (in addition to the many others he has signed over the course of this session). These include a bill which, according to Childers, "criminalizes bringing illegal immigrants into Florida, bans issuance of drivers' licenses or ID cards to illegals, and provides $12 million to ship the migrants to blue states and sanctuary cities."
The following day, DeSantis signed a bill that essentially prohibits Centralized Bank Digital Currency (CBDC) in the state by excluding it from the way Florida's Uniform Commercial Code defines "money."
Most recently, on May 15, DeSantis signed into law a bill that prohibits Florida's public colleges and universities from spending state or federal monies on DEI (diversity, equity and inclusion) programs. In addition, this law prohibits public institutions of higher education from offering courses that "distort significant historical events," provide instruction on "identity politics," and are "based on theories that systemic racism, sexism, oppression, or privilege are inherent in the institutions of the United States and were created to maintain social, political, or economic inequalities," including CRT (critical race theory).
What we Floridians just experienced is perhaps the most historic legislative session in our state's history, and it is because intercessors like you heeded the call to pray, to fast, and to seek God's face on behalf of the state.
While we have seen so many victories in Florida, I know there are other states whose intercessors feel they are in a dry and barren wasteland, waiting to see the mighty hand of God reach out and touch their state. Please allow me, dear intercessor, to offer you this encouragement if you are in a season of hope deferred. This verse adorns the wall by the front door of our home and has brought me comfort during some of the darkest days: "For I know the plans I have for you," declares the Lord, "plans to prosper you and not to harm you, plans to give you hope and a future" (Jeremiah 29:11).
Let Florida be a beacon, a city on a hill, reminding us all that there is now and there will always be hope in Christ alone. When we pray and seek His will on earth as it is in heaven, mountains will move.
Pray with me:
Dear Heavenly Father, thank You for raising up intercessors who want to see Your will done in their state and in this great nation. We humbly ask that You would reach out with Your righteous right hand and uphold each of us as we intercede for the needs of our states and our country. Bring us perfect peace in the waiting, and help us to know that Your plan, Your way, Your will, and Your timing are always exactly right. In the precious name of Jesus we pray. Amen.
Rejoice with us! And share below so we can help you lift prayers and praises for your state!
Alysha Townsend is an IFA Florida state prayer co-leader.
Partner with Us
Intercessors for America is the trusted resource for millions of people across the United States committed to praying for our nation. If you have benefited from IFA's resources and community, please consider joining us as a monthly support partner. As a 501(c)3 organization, it's through your support that all this possible.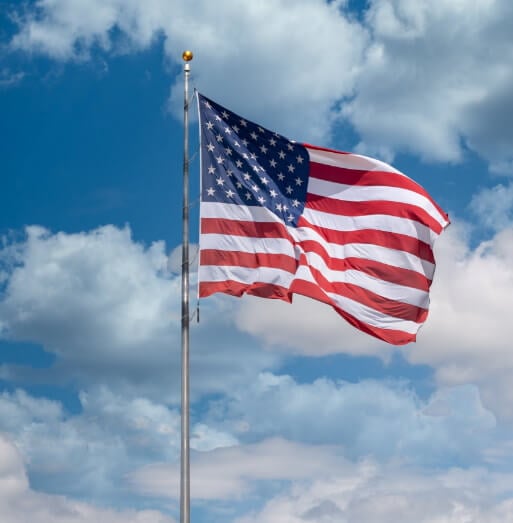 Become a Monthly Partner
You can post a prayer to share with others.
Christine S
May 20, 2023, 9:34 am
Lord, we rejoice in Your mercies to us in Florida! Please grant us 49 other great victories, in the other state legislatures of this land!