PRAISE THE LORD THERE WASN'T A SECOND 9/11
Rich Swingle, IFA Contributing Writer
|
September 21, 2021
PRAISE THE LORD THERE WASN'T A SECOND 9/11
Rich Swingle, IFA Contributing Writer
|
September 21, 2021
I Prayed
have prayed
Lord, we praise You that you spared our nation a second 9/11 on the 20th anniversary of that dark day! May we remember to thank You for all the many prayers You answer!
IFA invited intercessors to pray that there would not be another terrorist attack on the 20th anniversary of 9/11. Knowing that the Muslim world has been energized by the Taliban takeover of Afghanistan, we were concerned that there would be an attack against our people somewhere.
On September 11 my article MEMORIALS OF ANSWERED PRAYERS FROM 9/11 (https://staging.ifapray.org/blog/memorials-of-answered-prayers-from-9-11) was posted to www.HeadlinePrayer.org. It was a compilation of stories of how people were drawn to prayer before terrorists attacked our nation, and I pointed out that the enemy actually targeted close to 75,000 people, but only 4% died on that day.
View Comments (6)
After reading the previous article, artist Melissa Thomsen (www.MelissaJacie.com) wrote, "I actually wonder if, after the first strike Christians across the world started praying, and that is why the attacks seemed to get weaker as the third and fourth plane attacks happened."
Many posted prayers like these below the 9/11 article:
Vickie says:
…I pray that You would prevent any attacks from occurring on the 20th anniversary. In Jesus' name and authority, amen.
Susan CC says:
…Yes! Let's pray fervently for safety in the U.S. and around the world, now that the Taliban's victory over America in Afghanistan has energized terrorists around the globe… Amen!
Brian says:
…Lord, please uphold and protect our nation. By Your grace, keep us strong in our dependence upon Your provision, day by day, as we seek to serve and worship You. In Jesus' name.
Joyce and I were in a morning prayer meeting on 9/11/21 and spent much of our time praying for safety. One of the intercessors in our group saw a vision of the wires to a bomb being cut as we prayed.  Let us praise the Lord for those on earth who were directed by the Lord to prevent attacks.  Let us praise the Lord for the angels He dispatched to watch over and prevent tragedy.
After the prayer meeting Joyce and I went down to the 9/11 Memorial at Ground Zero in Manhattan to pray on site. We prayed that the terrorists will repent and renounce what they've done and be forgiven and come into salvation, and we prayed for protection. You can see that prayer at www.RichDrama.com/PrayingAt911Memorial.
In the previous article, I wrote, "We hope we don't even hear what tragedies our prayers prevent!"
After doing a Duck Duck Go search just now, I believe it's safe to say that our prayers were answered!
Thank you so much for interceding for America! We should be ready to praise the Lord when He answers our prayers.
I've now posted the 20th Anniversary performance of my one-man play Five Bells for 9/11, which you can watch for free through 9/22 at www.RichDrama.com/FiveBells.
You can also watch the IFA prayer calls related to 9/11 at the Facebook page for Intercessors for America or on YouTube.
Has God protected you? Share your prayer of thanksgiving in the comments!
(Find out more about IFA Contributing Writer Rich Swingle at www.RichDrama.com.)
Partner with Us
Intercessors for America is the trusted resource for millions of people across the United States committed to praying for our nation. If you have benefited from IFA's resources and community, please consider joining us as a monthly support partner. As a 501(c)3 organization, it's through your support that all this possible.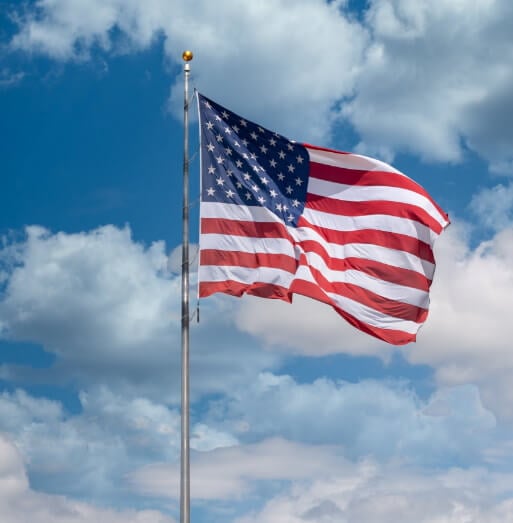 Become a Monthly Partner