POMPEO'S PARTING SHOT AT CHINA
January 23, 2021
Pray
have prayed
Lord, we pray that freedom would flourish and oppression would be overcome. We pray for the defeat of the evil of genocide
U.S. Secretary of State Mike Pompeo fired a shot on his way out the door this week that is sure to influence world affairs for some time. On his last full day as America's top diplomat, Pompeo issued a formal determination of the U.S. government that China is guilty of crimes against humanity and genocide.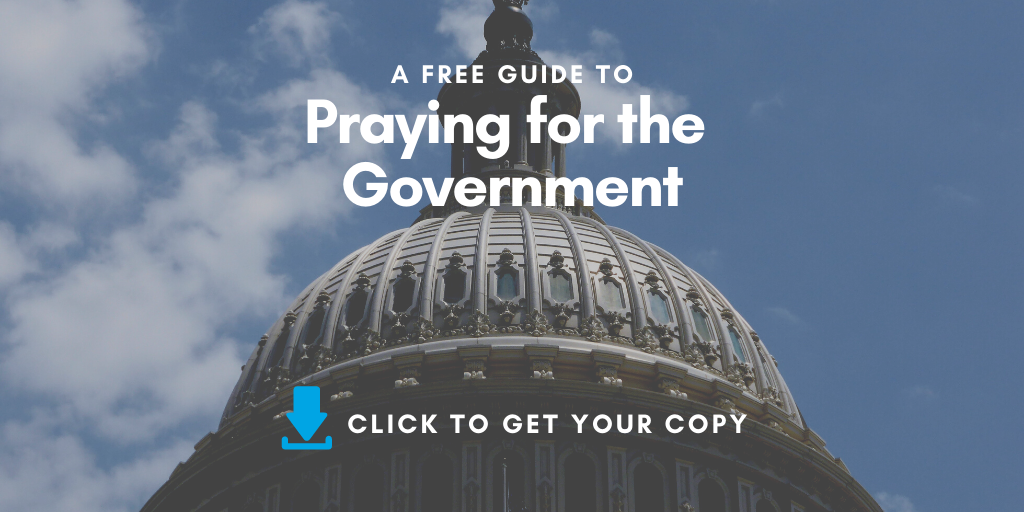 Those are powerful words in international law and in the court of public opinion. They bring to mind the most vile actions of Nazi Germany or ISIS. And they are words that could have real teeth to them.
It's no secret that Pompeo has waged an increasingly tense war of words with China. You may remember, for example, his speech in Prague last summer where he warned listeners in that nation that was once behind the Iron Curtain of the new communist threat. He said the Chinese Communist Party (CCP) is an even greater totalitarian challenge than the old Soviet Union because it "is already enmeshed in our economies, in our politics, in our societies in ways the Soviet Union never was."
Pompeo has been trying to rally free nations together to stand in solidarity for freedom.
But a determination of genocide is a very serious matter. The United Nations defines genocide as specific  "acts committed with intent to destroy, in whole or in part, a national, ethnical, racial or religious group."
Why this step?
Well, it was one made after a thorough investigation and an extensive period of deliberation about disturbing reports from China's Xinjiang region. Communist officials have been persecuting a million Uyghur Muslims and other minorities there for years. The State Department's International Religious Freedom Report last year revealed that these minorities in Xinjiang are victims of "forced disappearance, political indoctrination, torture, physical and psychological abuse, including forced sterilization and sexual abuse, forced labor, and prolonged detention without trial because of their religion and ethnicity."
In his formal determination announcement, Pompeo said such "morally repugnant, wholesale policies, practices, and abuses are designed systematically to discriminate against and surveil ethnic Uyghurs as a unique demographic and ethnic group."
Pompeo further provided evidence that CCP leaders "have made clear that they are engaged in the forced assimilation and eventual erasure of a vulnerable ethnic and religious minority group."
This harsh declaration about China's Xinjiang problem is a first of its level in the world. And it is one Members of Congress from both sides of the aisle are welcoming. Last fall the introduction of a bipartisan resolution helped pave the way for this determination, as did a bicameral commission report released just last week.
This assessment also seems to be supported by the new Biden administration. When asked by senators about Pompeo's determination, Antony Blinken — Biden's pick for Secretary of State — said, "That would be my judgment as well."
It's a good thing there is consensus on the seriousness of the matter because it is now an unavoidable landmark in U.S.-China relations. For any nation that has rallied around the cry of "Never again!" after the genocide at the hands of the Nazis, this certification cannot be ignored.
Pompeo concluded by stating, "We will not remain silent."
And then he added a warning: "If the Chinese Communist Party is allowed to commit genocide and crimes against humanity against its own people, imagine what it will be emboldened to do to the free world, in the not-so-distant future."
Have you been praying for China? Now would be a good time to press in for light and life and the good of all people in China and beyond. Let's be praying for our fellow Christians and others standing for truth inside China. Let us pray, too, for bold and wise leaders in the Biden administration who will be equipped to confront and seek an end to this atrocity.
Aaron Mercer is a Contributing Writer with two decades of experience in Washington, D.C.'s public policy arena. He reflects on faith, technology, and the public square at FTPolicy.com. (Photo Credit: Getty Images.)
Have you been praying for China? Let's pray that the Biden administration would be led by true wisdom in foreign policy, wisdom we know that comes only from God. But also, post a prayer of thanksgiving for the service of fellow Christian Mike Pompeo.
Partner with Us
Intercessors for America is the trusted resource for millions of people across the United States committed to praying for our nation.
If you have benefited from IFA's resources and community, please consider joining us as a monthly support partner. As a 501(c)3 organization, it's through your support that all this possible.

Dave Kubal
IFA President
& CEO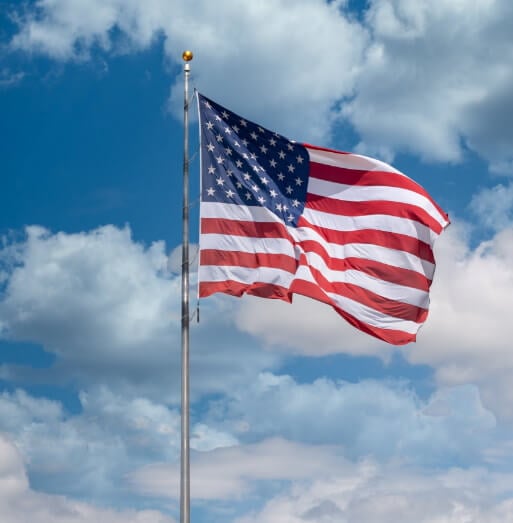 Become a Monthly Partner