Pandemic of the Aborted
Keith Guinta, The Wine Patch/IFA Contributor
|
January 18, 2022
Pandemic of the Aborted
Keith Guinta, The Wine Patch/IFA Contributor
|
January 18, 2022
I Prayed
have prayed
Lord, let our nation's leaders be granted wisdom, knowledge, and understanding.
As I sit down to write some thoughts after my second title fight with SARS-CoV-2, I am compelled to open with my conclusion:  To call this a Pandemic of the Unvaccinated is a dim, divisively thoughtless, and entirely non-scientific claim which is not merely disinformation:  It is a carefully coordinated and well-protected lie.
You have to ask yourself; what is the benefit when our corrupt leaders and corporate-owned media outlets treat our citizenry as if we are unable to research or think for ourselves?  As I write this, it is being reported that Australia has finally tipped the scales.  Despite some of the most inhumane and extreme lock-downs on the planet, the fully-vaccinated now outnumber the non-vaccinated for both infection rate and hospitalizations.
View Comments (216)
While we could take a quick tour around the globe and statistically prove that these experimental genetic potations are not only patently ineffective and increasingly dangerous, let me first share my very recent personal experience.
My double-poked 92-year-old father got extremely ill less than two days after complying to receive a booster.  Not only did he test positive, but he infected my non-vaxxed mother (who never leaves the house) and myself when I spent a day caring for them.  I'll let you decide whether I've rolled up my sleeves for this nefarious needle or not.
After two years of well-documented early-onset treatment history, I was deeply dismayed when his doctor's only suggested protocol was, "If he gets worse, we'll have to admit him."  And that is exactly what happened.
Meanwhile, my mom and I began taking Vitamin D, Zinc, Quercitin, and Ivermectin.  Neither one of us got anywhere near sick enough for admission and we are both recovering fine.
Behold the dark powers of the beloved vaccine.
I've wondered if my father is experiencing ADE.  Antibody-dependent Enhancement can assist the virus to infect a geometrically greater number of cells than it ever would on its own.  As the antibodies bind to the virus, the result is a more severe illness than if the patient remained unvaccinated.
ADE could explain what we are experiencing here.  And the more I research, the more it's clear the elderly can not sustain all of these shots and boosters.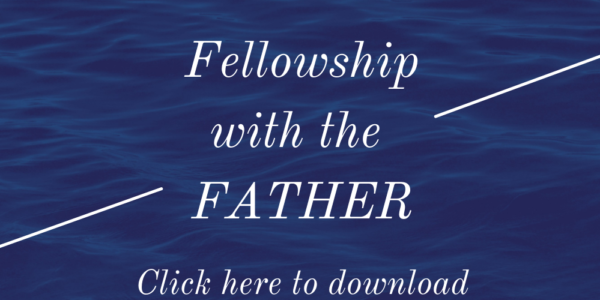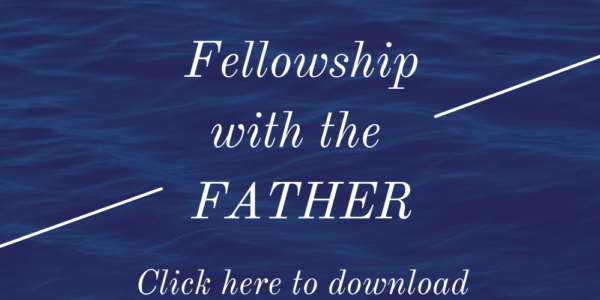 This just came in as I'm writing:  The CDC has finally admitted the vaccines fail to prevent infection and do not stop the spread of the virus. Looks like Ms. Walensky had a rare, breakthrough case of — telling the truth.
The Open VAERS (Vaccine Adverse Event Reporting System) and CDC Wonder queries are difficult to formulate by design, but I still urge you to try.  While opponents will say the data is unreliable because it's voluntary — it has a been the undisputed standard-bearer for every previous vaccine.  Not to mention; it is a federal offense to falsify data in VAERS.
As clots, myocarditis, reproductive anomalies, and sudden death entries grow in the database, I am most curious about the reported side effects of the boosters in the elderly.   Many European and Middle East countries have raised grave concerns about the third and fourth shots, as well they should.
Time is the crucial element blatantly missing from the genetic journey of these jabs as they skim across the surface of the Scientific Method.  From the beginning of the pandemic, many virologists and vaccinologists presupposed the imminent dangers of mass-vaccinating the populace during a robust spread.  Why?  Because innate viral evolutionary adaptations would cause the virus to mutate in a far more aggressive manner.
Have we created a beast? Now we'll never know…
What truly infuriates me is hearing Christian leaders tell us;
If Jesus were alive today, he would take the vaccine.
Are we sure about this?  First, we can readily dismiss any pastor who can't acknowledge that Jesus IS alive today.  Second, as I read the Gospel accounts, I don't see Jesus giving seeing eye dogs to the blind and building walkers for the crippled.
People brought to him all who suffered with various illnesses and afflictions, those who had seizures, paralytics, and those possessed by demons:  And he healed them all. ~ The Gospel of Matthew
Call me a cockeyed Christ optimist, but if we believed a fraction of what Jesus taught us, we would have seen this virus cower in retreat two years ago.
Next question:  Is Jesus pro-choice?  Does he support abortion as a means of discarding a newly formed life due to the selfish choice of unprotected sex?  Would he march with a sign to protect a woman's right to kill her baby right into the ninth month?  Would he cheer the harvesting of baby organs and fetal tissue that are sold for experimentation?
This is when Progressive Christians rarely have any sound, biblical arguments in Christ's defense on this point.
What does this have to do with the pandemic and vaccines?  Absolutely everything. Without abortion, there would be no pandemic and there would be no vaccines.
Fallible Fauci is consistently under increasing pressure for his complicity in Gain of Function viral manipulation.  Basic research reveals the gruesome interdependency of SARS-CoV-2 and dead babies.
Humanized mice were used to weaponize the Coronavirus into SARS-CoV-2. Heart-still-beating harvested organs, particularly kidneys and lungs, are a requirement to turn immune-suppressed mice into Mister Potato Head-like rodents.  And it's upon these mutant vermin the genetically enhanced viruses can be observed.
Imagine a lab mouse with a baby's lung surgically adjoined to its shoulder.  Heartless scientists call them LOM Mice (Lung Only Mice) and mockingly refer to the external lungs as Water Wings.  The more complex genetically engineered mice are spuriously called BLT's (Bone Marrow, Liver and Thymus.)
Let us pause to imagine this ghastly scene from the Creator's view.  First, envision the most extravagant expression of pure love:  Mankind being fashioned in the womb in the very image of God.  Next, picture that Image-bearer being sacrificed like a junked car being scrapped for parts.
Lastly, visualize the dying mouse as it strains to not only assimilate an Image-bearer's organ but also endures the torture of being slowly put to death by a man-made virus.
Next time it rains, imagine a Loving Father weeping over the willful degradation of His creation.
Likewise, every vaccine being distributed today, including the Monoclonal Antibody treatment (except perhaps for one brand–Tocilizumab), are fully reliant on aborted fetal tissue.  So before you let these genetic brews get under your skin, stop to consider the sacrificed baby who never had the chance to fill out an Organ Donor Card.
I find it entirely loathsome that people who see the dangers and deficiencies of these experimental serums are actively labeled as domestic terrorists, extremists, and present a mortal danger to the vaccinated population.  Further, these same accusers cheer on China and world health officials as they continue their barbarous wickedness against human beings.
My father remains unrecognizable as he slowly and painfully recovers.  I can only wonder:  What if he didn't take these three shots? Now, we'll never know.
He has since asked me more than once, each time with heightened awareness of the lies he was led to believe;
I took every shot they told me to take and it nearly killed me. Why am I being punished for doing what they said? ~ My Pop
These vaccines will be proven to be the most sinister atrocity ever inflicted on the world's population. That said, many people unknowingly complied early in the simulation as they trusted the propaganda machine. For those with regrets, there is hope. First, bypass the corporate-owned media machines and do your own research. Second, never be silent. And third, pray.
Pray that the Lord, who is always quick to redeem and restore all things, will heal you and regenerate perfect, divine health within you. And pray that the mighty breath of God will blow this virus and abortion completely off our planet.
Before you argue that Jesus endorses these shots, or dispute the use of aborted fetal tissue, organs, and IVF embryos in the production of monoclonal antibodies, consider reading these five well-researched articles by Julie Collorafi on Stream.org: Stream.org – Sacrificing Children
What do you think? We welcome respectful, prayerful responses in the comments section.
(Article published first at The Wine Patch, written by IFA Contributor Keith Guinta. Photo Credit by : Getty Images)
Partner with Us
Intercessors for America is the trusted resource for millions of people across the United States committed to praying for our nation.
If you have benefited from IFA's resources and community, please consider joining us as a monthly support partner. As a 501(c)3 organization, it's through your support that all this possible.

Dave Kubal
IFA President
& CEO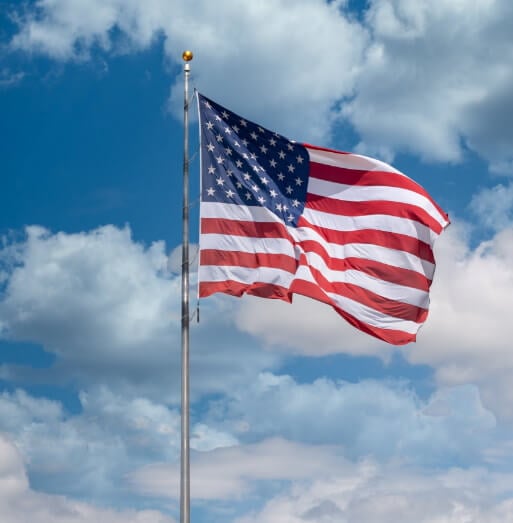 Become a Monthly Partner
You can post a prayer to share with others.
Christine S
January 19, 2022, 11:53 am
Father God, You see the large number of people who have viewed this article, and the small number of people who have prayed... For all those people who are viewing this article I ask that You would change their hearts in Your favor, and open their hearts to Jesus Christ The Word of Life.
Christine S
January 19, 2022, 11:48 am
Lord, let our nation's leaders be granted wisdom, knowledge, and understanding.
JAMES W
January 18, 2022, 1:00 pm
Lord, let our nation's leaders be granted wisdom, knowledge, and may all understand the role that human fetal tissue has had on COVID vaccines: understanding.https://takingrecourse.com/wp-content/uploads/COVIDCHART.pdf
Dr. Alma V
January 18, 2022, 11:39 am
Father, thank You for raising up this nation to be a light, a city on a hill, trumpeting the gospel of the kingdom across our nation and to the ends of the earth, and as an ally and defender of Israel, not allowing their land to be divided but instead to support them in acquiring all the land that You gave them. Though we have strayed from our purpose and destiny, You have not. You are resurrecting our divine destiny allowing us to participate in the greatest harvest of trillions of souls, especially the Jews. Therefore God convict us of sin; reveal the depth of our depravity, grant us the grace to repent, and set us free from deception. Remove the hardness from our hearts, lift off the veil, bring us true revelation of Jesus. We ask for Your Spirit of revelation to be released over us individually, our families, and over all the USA, and the world. Render our hearts as Yours across our nation, infuse us with the Holy Spirit's power to ignite and spread revival in the USA. Free our hearts from the strongholds and curses of sin and rebellion, abortion, the murder of innocent lives, sexual abuse, sexual confusion and perversion, addictions, and human and drug trafficking. Release our hearts from self-sufficiency, pride, greed, fear, hatred, and arrogance, idolatry and addictions. We declare remorse for our sins, and ask revelation of Your grace to bring us into true repentance throughout the USA and the world. Help us to take up our authority, our shield of faith, the sword of the Spirit, and the Keys of the Kingdom to bind, tear down, and destroy evil strongholds in all arenas in the: spiritual realm, church, government, education, arts, business, and finance. Loosen Your Holy Spirit and mighty warrior angels through prayers, fasting, obedience and declarations of faith. In Christ we declare that righteousness consciousness is reigning now over the USA and over the all courts, local and state, and over the Supreme Court Justices (Alito, Coney-Barrette, Breyer Gorsuch, Kagan, Kavanaugh, Sotomayer, Thomas, and Roberts, whose hearts we proclaim are in Your hands to turn them toward Your heart, to obey Your will, and the will of Your people for the glory of God and the good of this nation. We declare that all the wicked laws of abortion and Roe vs Wade are all rendered unconstitutional, and that the courts and the Supreme Court act now to reverse them all with a unanimous vote! No more compromises with death. We decree that abortion is completely abolished nationally and in every state of the nation. We pray election integrity, for the Supreme court to review all the evidence of fraud and to take a righteous unanimous stance to declare that the 2020 presidential election was fraudulent and unconstitutional, and therefore set a precedent to overturn the 2020 election results and reinstate President Donald J. Trump as the legitimately elected president. We pray that all laws and executive orders that were signed by Biden would be null and void and therefore reversed. All illegal aliens apprehended and sent back to their countries. We thank You for the complete dismantling and demise of the Biden administration, rhino republicans, and for the annihilation of the deep state and the evil foreign players that sought to destroy this nation and cause worldwide crisis and death through the corona virus and its deadly treatments while withholding good preventive and curative interventions. We pray that they would all be exposed, judged and condemned in national, international, and heavenly judicial tribunals. We declare that these criminals, our enemies, are all subjugated under our feet in Jesus' name. Amen!, let our nation's leaders be granted wisdom, knowledge, and understanding.
Alan V
January 18, 2022, 9:11 am
Lord, let our nation's leaders be granted wisdom, knowledge, and understanding. Down Baal-Zephon, up Jesus. Praise the Holy One of Israel.
Hillary C
January 18, 2022, 8:48 am
Oh, Abba, have mercy on us. Forgive us for listening to the voice of fear. Forgive us for giving in to the pressure all around us, as well meaning as it seems. Forgive those who ignorantly foisted this vaccine upon us and eventually forced many to cause this to enter our bodies, temples of the Holy Spirit. Help us forgive and bless them as You commanded. And I will thank You now that my husband and I had the virus—twice—and shunned every request to get jabbed. Give us the courage and opportunity to the truth to others, always with Your love in our words. Somehow, Lord, be glorified in and through this horror, and deal satan yet another death blow to his evil plans. Cover Your remnant with the Holy blood of Jesus. In Jesus' mighty Name. Amen!
maria A
January 18, 2022, 7:09 am
Lord, let our nation's leaders be granted wisdom, knowledge, and understanding. Father let all churches arise to the occasion and begin to get proactive in their own communities, starting with the church. In Jesus' name, Amen
Theresa B
January 18, 2022, 6:01 am
Lord, let our nation's leaders be granted wisdom, knowledge, and understanding. Lord hear our prayers in Jesus name.