NPR's Unintentional Puff Piece on Architect of the Heartbeat Bill
Rich Swingle, IFA Contributing Writer
|
April 20, 2022
NPR's Unintentional Puff Piece on Architect of the Heartbeat Bill
Rich Swingle, IFA Contributing Writer
|
April 20, 2022
I Prayed
have prayed
Father, we pray that You would protect Janet Porter and people like her from the slanderous lies of the enemy. Strengthen her and legislators as they work to protect the unborn in our nation.
This article ran on April 12 with links to my interview with Janet Folger Porter. YouTube removed that interview citing "misinformation": "Content that advances false claims that widespread fraud, errors, or glitches changed the outcome of the U.S. 2020 presidential election is not allowed on YouTube." Porter only mentioned the 2020 election very briefly in the interview, which is now available on Rumble. If you're interested in hearing more of Porter's thoughts on that election, she recently reposted a video she made about it in 2020. You can also see that on Rumble.
We're re-running last week's article with working links.
View Comments (33)
You would think with a name like National Public Radio, NPR would represent the public. Turns out they don't when it comes to abortion. According to a Gallup poll released last year, 70% of Americans want more restrictions on abortion. Yet, NPR released an interview about Janet Folger Porter, architect of the Heartbeat Bill, targeting her as a villain for protecting life in the womb. The interview was in May 2019, and the great news is that NPR got it right! Porter's bill has now been introduced in 30 states, passed in 14 and enacted in Texas.
I spoke with Porter about what NPR said about her (you can watch our full interview here), and she said, "A buddy of mine called me and said, 'Jan, they're talking about you on the radio.… they're trying to slam you, but it's coming across as a puff piece."
Jessica Glenza, a health reporter for The Guardian, did the NPR interview, which aired on their program All Things Considered. She had spoken with Porter in April 2018, and Glenza said, "…the first thing on my agenda was to speak to Janet Porter and basically talk to her about why she felt [the Heartbeat Bill] was so important and why she was advocating for it." She summarized Porter's response: "…she felt the bill was important because, as its intended effect, it would outlaw the vast majority of abortions. And more importantly, it would give the U.S. Supreme Court an opportunity to reinterpret Roe v. Wade." Glenza defined Roe v. Wade as providing "women with the constitutional right to an abortion up to the point of what's called viability. And that's when a fetus can survive outside the womb. It's generally understood to be about 24 weeks. A full-term pregnancy is 40 weeks."
Then the host of the show, Michel Martin, asked Glenza, "Where do her ideas come from?" Glenza highlighted things a progressive audience would cringe at, but Porter compared these to steps leading up to defeating the Goliath of Roe v. Wade. Porter said, "I remember the God who delivered us from the paw of the lion and the paw of the bear." Here's how Glenza described Porter's career:
Janet Porter started as a very establishment anti-abortion activists [sic] working for Right to Life in Ohio. And she pushed forward things like the late-term abortion ban – so-called in Ohio – the laws which required parental consent for minors to obtain an abortion. And after that, she took the experience that she had in Ohio Right to Life and went down to the D. James Kennedy Ministry, where she was the architect of a gay conversion therapy campaign. From her time in the D. James Kennedy Ministry, she then returned to Ohio, where she started her own organization called Faith to Action and started advocating on behalf of this so-called heartbeat bill or the six-week abortion ban.
I asked Porter to share a highlight from her career. She gave a blow-by-blow account of how she helped pass the nation's first ban on partial-birth abortion. In order to achieve that, Porter was the first and the last non-congressional implementer of Ohio's discharge petition, which can remove a bill from a hostile committee, moving it to the floor for a vote. It was shortly after this life-saving move that Ohio legislators passed a law forbidding the unelected from initiating a discharge petition.
Who's misleading whom?
Martin said of "the so-called fetal heartbeat bills… critics say this is itself medically inaccurate and intentionally misleading." I asked Porter to respond, and she said she's dedicated a whole chapter in her book, A Heartbeat Away, to addressing this accusation. She summarized:
The same people who, for decades and decades and decades were… denying that abortion stops a beating heart… [are now] recognizing that… with a Heartbeat Bill, a beating heart will stop abortion. So they can't have it both ways. They've been denying science for too long, and the truth has come out. And that's the best news of all: That we have science on our side, and that's what this bill does. It shows just how cold and heartless those are who would turn their backs on a fellow human being, whose heart is beating like an SOS, crying out for help, crying out for legal protection, and those cries are finally being met.
Porter did our interview about 50 feet away from where her husband, David, said shortly after they moved to Ohio, "Why don't you outlaw abortion while you're here." Porter said, "I did what any great woman of faith would do: I laughed at him…. It was a joke. It seemed like it was too big. It seemed impossible. Then about two weeks later, God gave me the idea for the Heartbeat Bill."
Glenza accused Porter of trying to get the Heartbeat Bill before the U.S. Supreme Court, which will "give the Supreme Court an opportunity to reinterpret the standard by which Roe v. Wade was decided." It seemed Glenza didn't want to give life to the idea of Roe v. Wade possibly being overturned. But Porter said, "Roe versus Wade is dead."
Porter's assertion is based on the fact that the Supreme Court has had four opportunities to block the Texas Heartbeat Law, and it's still protecting about 100 lives a day. According to Porter the Supreme Court does not have the votes to overturn the Heartbeat Bill, which is why she encourages states to enact one. She said A Heartbeat Away gives people a roadmap for setting up a Heartbeat Bill in their state. You may also download resources, including a model Texas-style Heartbeat Bill at www.F2A.org, the site of her organization Faith2Action.
A Political Reality Shift
Porter's favorite excerpt from the NPR interview was when Glenza said:
 Janet Porter's approach was not considered mainstream until very, very recently. In fact, it was opposed by Ohio Right to Life and not supported for a long time even within Ohio…. The way I think about what has changed that allowed these laws to start to move forward is not that Janet Porter moved into the mainstream or moved to become more centrist. It's that the entire political reality shifted around her. (Emphasis mine.)
As an intercessor, you already know how Porter interprets that statement: "That… is a testimony to the God of the impossible. He's the One that shifts reality around us. All we have to do is stand and not back down."
What's Next?
Porter is continuing to work on her sitcom, What's a Girl to Do, which IFA covered earlier: "Facing Cultural Giants Through Heartbeats and Humor." Porter gave some updates on the sitcom in our interview. She's also continuing to help get Afghanis to safety, which we also covered: "Targeted Afghanis Tell American Intercessors: You Are Our Hope."
But her biggest news is she's running for U.S. Congress, hoping to represent Ohio's 13th Congressional District, which includes Akron and Canton.
On Saturday she unveiled her plan to take back not only Ohio but all of America for the Lord. She shared her plan in our interview. In a nutshell, she will "fight for your liberty as hard as I fought for life." She is praying for
…a tidal wave of Republicans who come in and vote as a bloc on the things that matter. I mean, can you imagine if we said, 'Let's dismantle the Department of Education and redirect those billions of dollars, 70 billion dollars, to parents who want to exercise school choice…. Let's cut the funds to the enemies of America, those that vote against us in the United Nations, the enemies of Israel, our greatest ally in the Middle East.'… What I want to do is band together that freshman class… before the hooks are put in them, before the promises are made, before they get dragged into the swamp, we ask them to sign, as our founders did, on what it is we believe as American principles… an America first contract…. a few people who are sold out to God, willing to do whatever it takes, can get our country back…. once you've seen Goliath fall there's nobody who can tell you it can't be done, and I believe that to be true for America as well….
Porter considered watering down her vision, but decided, "This is the time not to shrink back. This is a time to take back America."
Porter hopes to take the momentum of the Heartbeat Bill to bring transformation to all aspects of America: "If you want to see the impossible bow to the Name of Jesus you need to not give up, and God will shift the entire political reality around you." Intercessors, this is what happens when we get on our knees.
You can find out more about Porter's campaign at www.JanetFolgerPorter.com.
Post your prayer for America and Janet as she seeks to do her part to turn our nation back toward God.
Rich Swingle has taught and performed in 39 nations on six continents, mostly with his own one-man plays. He's also performed in more than forty film projects. He and his bride, Joyce Swingle, another contributing writer for IFA, now have 37 screen children. The Swingles live in New York City. www.RichDrama.com. Photo Credit: Canva.
Partner with Us
Intercessors for America is the trusted resource for millions of people across the United States committed to praying for our nation. If you have benefited from IFA's resources and community, please consider joining us as a monthly support partner. As a 501(c)3 organization, it's through your support that all this possible.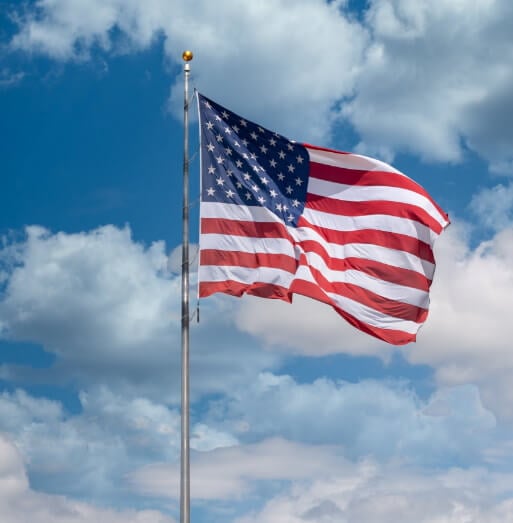 Become a Monthly Partner
You can post a prayer to share with others.
Christine S
April 22, 2022, 4:53 pm
Father, we pray that You would protect Janet Porter and people like her from the slanderous lies of the enemy. Strengthen her and legislators as they work to protect the unborn in our nation.
Alan V
April 12, 2022, 8:22 am
Father, we pray that You would protect Janet Porter and people like her from the slanderous lies of the enemy. Strengthen her and legislators as they work to protect the unborn in our nation. Give us our nation back, O Lord. Smash the stronghold of abortion.