NEW TERMS IN THE ERA OF WOKE
Camille Solberg, IFA Legislative Director
|
May 29, 2021
NEW TERMS IN THE ERA OF WOKE
Camille Solberg, IFA Legislative Director
|
May 29, 2021
I Prayed
have prayed
Lord, we ask on behalf of our nation and its leaders that we would have courage to resist manipulation, pressure and the fear of man.
There are many societal and leftist influencers who are seeking to redefine our cultural norms and the words we use. In turn, if those participating in society do not conform to these redefined "woke" norms and words they are at risk of being challenged or cancelled. Our society has been bombarded with new "woke" speech. This speech is meant to introduce a socialist mindset and divide our society to force a disturbing change in the fundamental norms that define our society.   
View Comments (7)
Don't be censored! Sign up to make sure you aren't missing the news Christians need to pray about. Click HERE.
It is important to fully comprehend "left-speak" to avoid confusion and to protect the foundation of our republic and the Constitution. The Bill of Rights was added to the Constitution to ensure specific protections were present to guard against tyranny. James Madison, a founding father wrote, such "fundamental maxims of free Government" would be "a good ground for an appeal to the sense of community" against potential oppression and would "counteract the impulses of interest and passion." As we watch our freedom of speech erode, we see a rise in passions that threaten our liberty and peace.  Richard Henry Lee added "those essential rights of mankind without which liberty cannot exist." 
Here is an example of some of the new terms being used by the left that support their revolutionary goals and are taken from Left Speak-A Glossary of Terms.   
Arsenal:  Plural of "Firearm" 
Assault Weapon: Firearm 
Bi-Partisan: Leftist/Progressive, Socialist, Marxist, etc… 
Border Security: Racism 
Budget Cut: A massive government spending increase that could have been even larger if not for the "Divisiveness" in our society. 
Capitalism: (see "Greed") 
Change: Socialism. Example: "I am the candidate of 'Change'." 
Children: Government. (Variations are, "The Children" and "Our Children") Example: "In our 'Compassion' 'We' are creating this new entitlement program for 'Our Children'." Or; "This new national RFID implant system will help 'Our Children'. 
Climate Change: See "Global Warming". Climate change is slightly more flexible in that no matter what happens, it is bad, Liberty is to blame, and socialism, as for all things, is the solution. 
(The) Common Good: Socialism 
Compassion: Deep, warm, heartfelt desire for government intervention against one's neighbors. Example: "'We' must approach all issues with great 'Compassion'." 
Compassionate Conservative:  A concept used to allow the government to invade all aspects of life through increased "Resource Allocation" while invoking religious tolerance to garner support.  
Compound: The home of a firearm owner. 
Compromise: Letting go of ignorant and outdated American ideals of Liberty and moving always in the direction of pure socialism. 
For the full list of glossary terms please go to Left-Speak- A Glossary of Terms and visit the new Pray for America's Leaders website to pray for  your state leaders and those from all over the Nation! 
Join us Live on Thursdays at 12:15 pm ET —IFApray.org/LIVE or (713) 775-7430.  
What do you think of the definitions? Discuss in the comments below!
(Camille Solberg is the IFA Legislative Director. Photo Credit: Canva.)
Partner with Us
Intercessors for America is the trusted resource for millions of people across the United States committed to praying for our nation. If you have benefited from IFA's resources and community, please consider joining us as a monthly support partner. As a 501(c)3 organization, it's through your support that all this possible.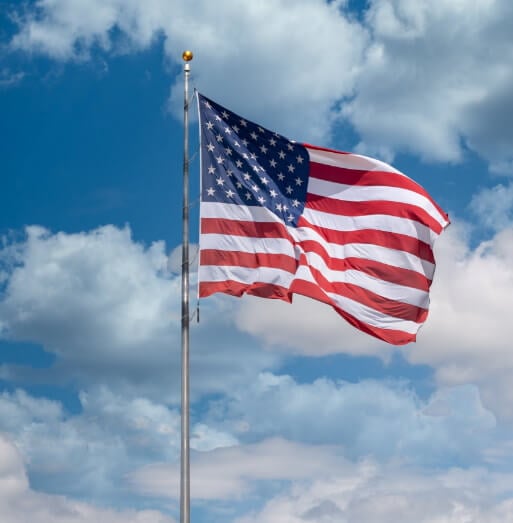 Become a Monthly Partner