LET US BE A HIDING PLACE FOR THE JEWS
Angela Rodriguez, IFA Contributing Writer
|
May 29, 2021
LET US BE A HIDING PLACE FOR THE JEWS
Angela Rodriguez, IFA Contributing Writer
|
May 29, 2021
I Prayed
have prayed
Lord, we know you love the nation of Israel and your chosen people the Jews. They are engraved on the palms of your hands. We pray for protection, blessing and peace (shalom) over the Jewish people and their land.
The smoke has finally cleared from the land of Israel as it reels from an 11-day conflict where over 4,000 rockets were fired. Jerusalem continues to be a "cup of trembling" as Zechariah 12:2 prophesied. Now more than ever, we are reminded to "pray for the peace of Jerusalem" as Psalm 122:6 declares. This peace can only come from the Prince of Peace himself–Jesus.
View Comments (12)
Even as enemy rockets exploded above the land, the 73rd birthday of Israel was commemorated on May 14, 2021. The Israelis celebrated the miraculous birth of their nation that literally sprung to life in one day on May 14, 1948.  The prophet Isaiah spoke of this extraordinary rebirth in Isaiah 66:8.
"Who has ever heard of such things? Who has ever seen things like this? Can a country be born in a day or a nation be brought forth in a moment? Yet no sooner is Zion in labor than she gives birth to her children."
Ezekiel echoed this message vividly when he foretold the rebirth of a dead nation. "Prophesy to these bones and say to them, 'Dry bones, hear the word of the Lord! This is what the Sovereign Lord says to these bones': 'I will make breath  enter you, and you will come to life. I will attach tendons to you and make flesh come upon you and cover you with skin; I will put breath in you, and you will come to life. Then you will know that I am the Lord,'" Ezekiel 37:4-6.
God brought life to a dead nation just a few short years after the Holocaust. Hitler tried to annihilate the Jews, but God revived and resurrected them. Their providential rebirth was a testament to God's faithfulness and his great love for the Jewish people.
Before Israel became a sovereign nation again, many believed God had washed his hands of his chosen people. Many even said, "God was finished with the Jews." Those words flew in the face of biblical scripture, which painted a very different picture. Jeremiah 31:35-36 says, "It is the Lord who provides the sun to light the day and the moon and stars to light the night, and who stirs the sea into roaring waves. His name is the Lord of Heaven's Armies, and this is what he says: 'I am as likely to reject my people Israel as I am to abolish the laws of nature.'" This means God will NEVER reject or forget his people. God's creation stands as a testament to his faithfulness and dedication to Israel.
One person who knew of God's special, never-ending love for the Jewish people is Corrie ten Boom. Her book, The Hiding Place, tells the amazing story of how she and her family hid more than 800 Jews during the Nazi occupation of Holland. Their home became a refuge and a hiding place for those who needed protection.
Corrie describes how the Nazi occupation first began:
"The true horror of occupation came over us only slowly. During the first year of German rule, there were only minor attacks on Jews in Holland. A rock through a window of a Jewish-owned store. An ugly word scrawled on the wall of a synagogue. It was as though they were trying us, testing the temper of the country. How many Dutchmen would go along with them?"
The Ten Booms would not go along with the Nazis. In fact, years before war ever came to their doorstep, they had prepared for this day. Corrie's father, Casper, had taught his family to honor, love and pray for the Jewish people. They held weekly meetings where they prayed for the Jewish people, and for the peace of Jerusalem. In 1844 Casper's father Willem, had begun this tradition of faithfully praying for God's chosen people. At the time, it was considered unusual among Christians to do something like this. The Jews were scattered throughout the world and they were not living in their biblical homeland. The city of Jerusalem was divided. The promises of Ezekiel 37 and Isaiah 66 had not come to pass yet. Nonetheless, for 100 years, and over the span of three generations, the Ten Boom family prayed for the return of the Jewish people to the biblical land God gave them. All these prayers happened in their house and watch shop on 19 Barteljorisstraat. Casper, Corrie and the rest of the family continued to intercede for the Jews, even at their own peril.
As the Nazi occupation continued, things got progressively worse. Jews were forcibly removed from their homes and businesses without reason. Eventually, the Nazis began making public spectacles of Jews as they were arrested. Men, women and children were forced into trucks without mercy. Seeing the Jews being taken away one day, Corrie's father Casper said, "Those poor people." But he wasn't talking about the Jews. He was referring to the Germans. "I pity the poor Germans, Corrie. They have touched the apple of God's eye," he remarked.
From their watch shop, Corrie and her father could see the time had come. Something must be done. Someone would have to help the Jews. It would be risky, but absolutely necessary. Corrie and her family would become part of the underground. This meant they would hide Jews.
This was no easy task. A secret room had to be built into the wall of Corrie's bedroom. It needed to be as inconspicuous as possible because the Nazis made a regular habit of raiding homes. Getting caught hiding Jews would invoke severe punishment. Nonetheless, it was a chance Corrie and her family were willing to take. Casper ten Boom is quoted as saying, "In this household God's people are always welcome." He had every intention of helping the Jews at all costs. He also said, "I would consider it an honor to give my life for God's chosen people."
On February 28, 1944, the Nazis raided the Ten Boom home and arrested the entire family. Incredibly, the Jews they were hiding at the time were not discovered. They did find ration cards, however, and this was all they needed to prove the Ten Booms were guilty. Initially, they were taken to a local gym, where they were held with others who had also been arrested. In the midst of this, Casper held evening prayers as he'd always done. A quote from The Hiding Place describes this moment: "Every day of my life had ended like this; that deep steady voice, that sure and eager confiding of us all to the care of God. The Bible lay at home on his shelf, but much of it was stored in his heart. His blue eyes seeing beyond the locked and crowded room, beyond Haarlem, beyond earth itself, as he quoted from memory, 'Thou art my hiding place and my shield: I hope in thy word…Hold thou me up…I shall be safe…'" 
Amazingly, the year of his family's arrest was 1944 and it had been 100 years since Casper's own father began the weekly prayers in 1844 for the Jewish people and the peace of Jerusalem. In that span of time, the Ten Booms had held at least 5,200 intercessory prayer meetings. They would pay a heavy price for this dedication. Corrie, her sister Betsie and Casper would be sent to Scheveningen Prison. Actually, Casper was offered a chance to avoid this fate. A Gestapo chief said to him, "I'd like to send you home, old fellow…I'll take your word that you won't cause any more trouble."  Casper answered, "If I go home today, tomorrow I will open my door again to any man in need who knocks." Casper would die in prison ten days later. Corrie and Betsie were eventually sent to Ravensbruck–the notorious death camp for women.
Casper's spirit would live on in Corrie and Betsie as they shared the gospel with the women of Ravensbruck Concentration Camp. The daily torture of biting lice and fleas would not hinder the message that Jesus saves. Filthy barracks, blistering cold and empty stomachs would not keep them from telling others that Jesus is their hiding place, as Psalm 119:114 declares. In the midst of so much misery, Corrie says, "For I, too, had a hiding place when things were bad. Jesus was this place, the Rock cleft for me. I pressed a finger to the tiny crevice."  Many women became Christians in that terrible place, where the love of Jesus would transform misery into hope.
Unfortunately, Betsie would die at Ravensbruck. Two weeks later, Corrie would be released because of a clerical error. Both the paperwork error and the timing were divine interventions because all the women in her age group were killed just a week after her release.
Corrie would travel the world, speaking about her experiences in the concentration camp, the power of forgiveness and her love for the Jewish people. Her story continues to inspire Christians to live out their faith without fear. In addition, her life reminds us that God's love for the Jewish people should reside in our hearts, just as it did with Corrie and her family. Casper and his family made their home a Psalm 91 for Jewish people who would have been killed by the Nazis. The Jews were covered by the wings of a family that did not cave into tyranny or fear. Instead, they provided shelter, knowing God would sustain them with his shelter, no matter what fate awaited them.
Corrie and Betsie dwelled in the shelter of the Most High, as Psalm 91 describes, long before they ended up in the concentration camps. When they decided to hide Jews, they were already under God's wings. "He will cover you with his feathers, and under his wings you will find refuge," Psalm 91:4. To be part of such an undertaking would be more than risky. The Ten Boom family lived less than a block away from the police station, but they jumped feet first into the danger. Their faith was strong and their connection to God was secure. They did not "fear the terror of the night" as described in Psalm 91:5. They knew dwelling in God's shelter meant taking risks and letting God handle the rest. They did not let fear slow them down, or stop the work they needed to do. They knew they could "trample the lion and the cobra" as stated boldly in Psalm 91:13.
As the world continues to criticize and ostracize the nation of Israel, let us be like the Ten Boom family as we firmly and passionately pray for the protection and salvation of the Jewish people.
They knew the importance of Genesis 12:3 which says, "I will bless those who bless you, and whoever curses you I will curse; and all peoples of the earth will be blessed through you."
How can we pray for the Jewish people, as well as bless them? 
Perhaps we can follow the hundred-year tradition of the Ten Booms by starting intercessory prayer groups. We can also join or follow organizations, whose goal is to bless and pray for the Jewish people, such as Chosen People Ministries, Jews for Jesus, Christians United for Israel, Behold Israel and Friends of Zion to name a few. Our biggest prayer should be that the Jewish people and the nation of Israel would know true peace–the Prince of Peace himself–Jesus Christ.
Will you share one of your favorite prayers for the nation of Israel and/or the Jewish people?
Angela Rodriguez is an author, blogger and homeschooling Mom who studies the historical and biblical connections between Israel and the United States. You can visit her blogs at 67owls.com and 100trumpets.com. (Photo Credit: Canva.)
Partner with Us
Intercessors for America is the trusted resource for millions of people across the United States committed to praying for our nation. If you have benefited from IFA's resources and community, please consider joining us as a monthly support partner. As a 501(c)3 organization, it's through your support that all this possible.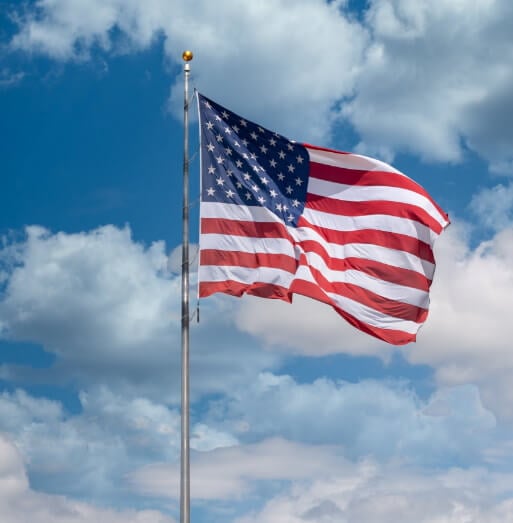 Become a Monthly Partner