NEW RESOURCES FOR COVID-19 INTERCESSORS
IFA Staff
|
March 26, 2020
I Prayed
have prayed
Father God, help us encourage each other today.
IFA has been working tirelessly to provide helpful resources to intercessors during the coronavirus slow-down. Did you know that we have published 4 new devotional series in just two weeks?
On Wednesday, March 25, 2020, Ralph Drollinger of Capitol Ministries joined a special IFA Prayer Conference Call to pray about the decisions that government leaders are making in the midst of this crisis. Since 1996, Capitol Ministries has discipled Christian leaders in government through in-depth Bible studies. Right now, Cabinet leaders as well as Congressional leaders are studying the appropriate question Is God Judging America Today? You can dive deep into the Word to find the answers to this question too.
View Comments (5)
CLICK TO SIGN UP FOR IS GOD JUDGING AMERICA TODAY?
Nearly 100,000 prayers have been posted on the IFA Covid-19 Prayer Wall! This growing prayer community is place to ask for prayer for someone who is affected by the virus, post prayers, and find Covid-19 prayer resources. The community of praying and caring there is such an encouragement. IFA developed a one-week daily devotional series based on insightful, thoughtful prayers that have been posted. Praise God and seek Him during this criticial time with Agree in Prayer with the Covid-19 Watchmen on the Wall.
CLICK TO SIGN UP FOR AGREE IN PRAYER WITH THE COVID-19 WATCHMEN ON THE WALL
Many intercessors have contacted our office to share with us that God is calling us all to repent. This time of isolation and physical distancing is an opportunity to seek God, and to repent and come clean with Him. Overcoming Barriers to Intercession is a 5-day devotional that addresses common sin problems that seasoned Christians experience, and may be blind to in ourselves. Draw nearer to Christ and allow Him to search Your heart through this devotional series.
SIGN UP FOR OVERCOMING BARRIERS TO INTERCESSION
Families all across America are adjusting to having students home from school for an extended period of time. We believe this pause is a great time to draw nearer to God individually and in our families. We want to help you with this. IFA has partnered with a local church outside of Pittsburgh, Pennsylvania to offer The Fruit of the Spirit: A Family Devotional. This series includes ways to live out God's love, include fun activities, video clips and songs to explore.
SIGN UP FOR THE FAMILY DEVOTIONAL: THE FRUIT OF THE SPIRIT
Not only have we been working on daily devotionals, we have been researching and developing prayer guides to help you navigate the unprecedented challenges today, and pray effectively for yourself, others, and the nation. Have you downloaded a copy of these resources? Click the title to get a copy.
HOLY SHAKING. HOLY PAUSE. HOLY RESET. A prayer guide by IFA President David Kubal.
PRAY THROUGH THE PRESIDENTIAL PROCLAMATION OF A NATIONAL DAY OF PRAYER FOR COVID-19
Watch this weekend for our newest resource . . . a prayer guide about the potential cures for Covid-19.
Have you been blessed by any of these resources? Leave a comment.
Partner with Us
Intercessors for America is the trusted resource for millions of people across the United States committed to praying for our nation. If you have benefited from IFA's resources and community, please consider joining us as a monthly support partner. As a 501(c)3 organization, it's through your support that all this possible.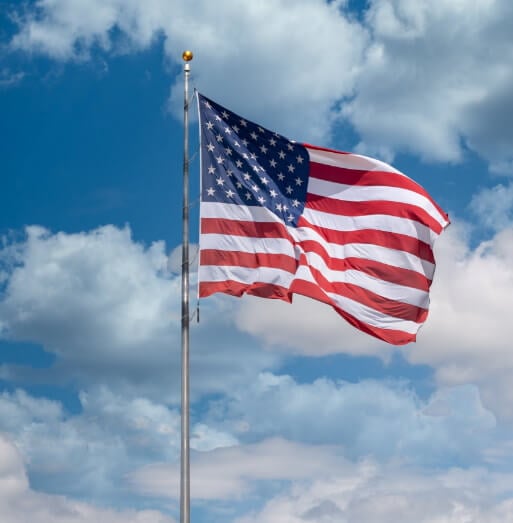 Become a Monthly Partner