New Discovery Confirms Life Begins at Fertilization
From Life News
|
November 30, 2021
I Prayed
have prayed
Lord, protect life in our nation and may we be a people that protects the sanctity of it.
Lord, protect life in our nation and may we be a people that protect the sanctity of it.
An amazing new discovery is bringing more attention to the fact that human life begins at the moment of fertilization.
View Comments (6)
Scientists at Northwestern University in Chicago said they witnessed for the first time what happens at the moment when a new human life begins – a burst of zinc fireworks.
The Telegraph reports the scientists released a video with their research that shows the stunning discovery. The video shows a flash of light occurring at the moment when a human sperm joins with an egg to form a unique new human life, according to the study. The flash comes from zinc that sparks as the sperm and egg meet – an observation that scientists have witnessed with the conception of other animals in the past, according to the report. . . .
The report explains more about the science behind the discovery:
The bright flash occurs because when sperm enters and egg it triggers calcium to increase which releases zinc from the egg. As the zinc shoots out, it binds to small molecules which emit a fluorescence which can be picked up my camera microscopes.

Over the last six years this team has shown that zinc controls the decision to grow and change into a completely new genetic organism.

In the experiment, scientists use sperm enzyme rather than actual sperm to show what happens at the moment of conception.

"These fluorescence microscopy studies establish that the zinc spark occurs in human egg biology, and that can be observed outside of the cell," said Professor Tom O'Halloran, a co-senior author.

In a companion paper published in Scientific Reports on March 18, a zinc spark is shown at the precise time a sperm enters a mouse egg.

This discovery was made by [Nan] Zhang, a postdoctoral fellow at Northwestern.  Little is known about the events that occur at the time of fertilization, because it is difficult to capture the precise time of sperm entry. . . .
Scientists said the intensity of the flash appears to indicate the egg's quality and the embryo's future health, and the finding could help doctors choose good eggs and embryos for in vitro fertilization. Though very young, embryos used for IVF are living human beings. Pre-selecting embryos could mean some human lives will be destroyed and never given the chance to live.
Dr. Eve Feinberg, who co-authored the study, said doctors currently do not have the tools to determine the quality of a human egg for IVF. . . .
Francesca Duncan, first author of the study, said the research could lead to a better understanding about the quality of human eggs – a big unknown in reproductive medicine. . . .
What do you think about this recent video?
(Excerpt from Life News. Photo by Getty Images.)
Partner with Us
Intercessors for America is the trusted resource for millions of people across the United States committed to praying for our nation. If you have benefited from IFA's resources and community, please consider joining us as a monthly support partner. As a 501(c)3 organization, it's through your support that all this possible.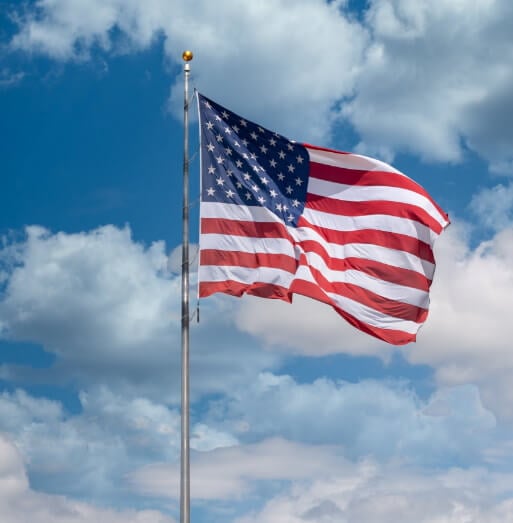 Become a Monthly Partner
You can post a prayer to share with others.
Dr. Alma V
December 4, 2021, 11:05 am
Lord, I pray that this discovery is revealed by You to the Justices to direct their hearts to choose life and annihilate abortion from this nation. Help us to protect life in our nation and to be a people that protects the sanctity of it. We also pray that this technology be used only for good, not to preselect which fertilized egg lives. If insufficient calcium or zinc is an issue then let this information serve to bring fortification of the vital elements that are needed to promote viability for all fertilized eggs. We pray that we honor You , the Giver of Life, in all our ways. Thank You Jesus.
Karin T
December 2, 2021, 11:13 pm
Lord, protect life in our nation and may we be a people that protects the sanctity of it.
Christine S
November 30, 2021, 2:38 pm
Father God and Lord Jesus Christ! You know it, we know it, and the devil knows it, that a soul is created the moment the sperm and the egg meet! Please make it known to all those darkened minds who don't yet see the truth.
Cole and Connie N
November 30, 2021, 10:03 am
Thank you Lord for using science to prove what we have known always - that life begins at conception....as You said it does. Thank you Lord that the feeble and evil efforts of our enemy Satan can NEVER take away or destroy that Fact of Truth.