MEDIA CORRUPTION–THE CRUX OF OUR NATION'S CONFLICT
From The Federalist
|
April 11, 2021
I Prayed
have prayed
Lord, break through the lies the citizens in our nation are believing with Your truth.
The media's false reporting about new election legislation in Georgia whipped up a controversy that left millions of people grossly misinformed, frightened voters, mired major corporations in high-stakes public relations frenzies, distracted the political discourse, and furthered the country's divisions. In short, it's a perfect example of how the media is fueling our national conflict. . . .
View Comments (12)
That news cycle left the public with an impression that the legislation was objectively racist.
That impression scared and motivated the public, leading employees to pressure executives into action. Worse, the false coverage led millions of people to believe that a major political party representing half the country was seeking to reinstate Jim Crow.
The coverage from our country's major publications was so bad that after a few days, even liberals like Minnesota Rep. Dean Phillips and Will Saletan of Slate began pushing back.  . . .
Over at RealClearPolitics, Carl Cannon wrote a poignant column on the offensive absurdity of invoking Jim Crow in this context.
"When Donald Trump likened his being impeached to a lynching, living relatives of Willie Edwards and Emmett Till called this comparison 'ignorant' and 'insensitive' and 'offensive.' They were right," Cannon wrote. "But now Biden is invoking racist history, and doing it to score partisan political points. Millions of Americans who voted for him hoped they were done having to listen to such blasphemy from the White House."
Sadly, the media parroted that partisan spin, legitimizing the Democratic Party's narrative by presenting it under the banner of journalistic neutrality.  . . .
That pressure stemmed entirely from misinformation peddled by the legacy media. Without the media's legitimization of a partisan narrative, concerned employees wouldn't have been reaching out, the external pressures of a PR threat would have been negligible, and the corporations could have focused on the business of taking us on spring break and making our mixers.
As a result, days of time were wasted at major corporations, bottom lines are taking a hit, the news cycle ignored stories of greater import, and millions of people were misinformed on a serious issue.
Their combination of bias and incompetence ensures the bulk of our news is run through a filter and distorted before making its way to the public, thrusting us into an enormously dangerous alternate reality that leaves us ill-informed, divided, and distrustful. . . .
All that is to say, the media is our primary window into public affairs. That window is obviously shattered. The Georgia example is not an exception, it's the rule. The legacy press still reports some factual information, puts reporters in harm's way, and uncovers important details. . . .
The botched Georgia story, which even Democrats now believe the media botched, should induce some humility in the legacy press. . . .
For a variety of reasons, they mostly refuse to see the cracks in the window, which only makes the situation much worse, leading to gaslighting and an exacerbation of existing faults.
Moreover, the Georgia example is also instructive in illustrating exactly how much of our conflict is downstream of the broken media. If the press had bothered to cover the story fairly, we would have been spared a week of pain and division, corporations would have been spared days of frantic distractions over nonexistent problems, lawmakers could have focused their time on real issues, and voters would have an accurate rendering of the situation. . . .
Editors should get their reporters in check and publishers should get their editors in check. Given the unlikelihood of that course correction, consumers can help by becoming skilled news readers and supporting new media. Politicians can help by ceasing to reward bad actors with interviews and scoops for the sake of their own ill-conceived communications strategies.
In short, the media is no longer a secondary problem because of its partisan bias. Its ideological bias has festered into incompetence that is creating and worsening just about every single one of our problems as a country, from basic efficiency to institutional trust to race relations. Defeating the legacy media's stranglehold on information delivery must be a top priority for the left, right, and center. . . .
Share your comments on this below!
(Excerpt from The Federalist. Article by Emily Jashinsky. Photo Credit: Unsplash.)
Partner with Us
Intercessors for America is the trusted resource for millions of people across the United States committed to praying for our nation. If you have benefited from IFA's resources and community, please consider joining us as a monthly support partner. As a 501(c)3 organization, it's through your support that all this possible.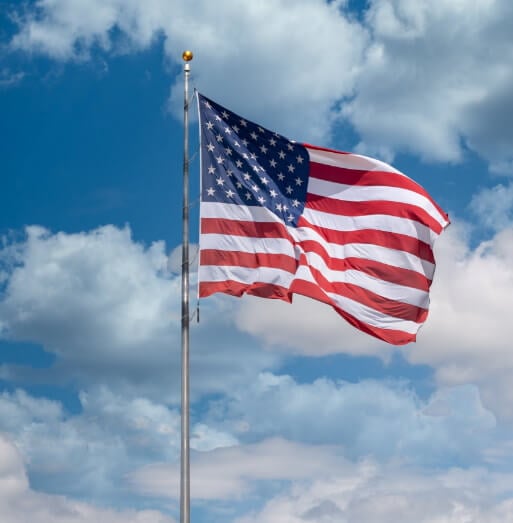 Become a Monthly Partner