LIVE in Israel: The Spirital Battle Continues
Dave Kubal, IFA President/CEO
|
June 1, 2023
LIVE in Israel: The Spirital Battle Continues
Dave Kubal, IFA President/CEO
|
June 1, 2023
I Prayed
have prayed
We honor the nation of Israel — the apple of Your eye. Help us to be faithful to pray for Israel and its people.
I am in Israel. This is my second time to visit (my wife Kris's first time) and to walk through the land of the Bible. What always amazes me is this: There is so much international "hubbub" about such a small piece of land. In fact, Israel is only about the size of New Jersey, with much of it desert and uninhabitable. So how does such a relatively tiny strip of geography hold such critical importance through the ages and today?
It's a spiritual battle. This is ground zero where Jesus defeated death and sin. Mesopotamia may be called the cradle of civilization, but Israel is the cradle of the Gospel, the place where God revealed his salvation message to humanity. It is a place of victory.
View Comments (32)
Even though death was defeated on the cross thousands of years ago, the spiritual battle is still raging. Road signs in the nation of Israel are in Hebrew and in Arabic — a sign of the battle. It's no secret that many nations all around Israel want to wipe them off the globe. In less than two weeks, the world's largest LGBTQ event is taking place in Tel Aviv, where we are currently staying — rainbow flags are everywhere. The battle continues in new ways.
The historical message of God's beloved nation of Israel has been buried and hidden as other nations have occupied this geography. Only about 5% of the civilization of Caesarea has been unearthed even today. To unearth this would have honored and revealed the story of the importance of Israel. As a result, much of it remained under sand and earth until Israel became a modern nation. Many of the archeological finds are fairly recent.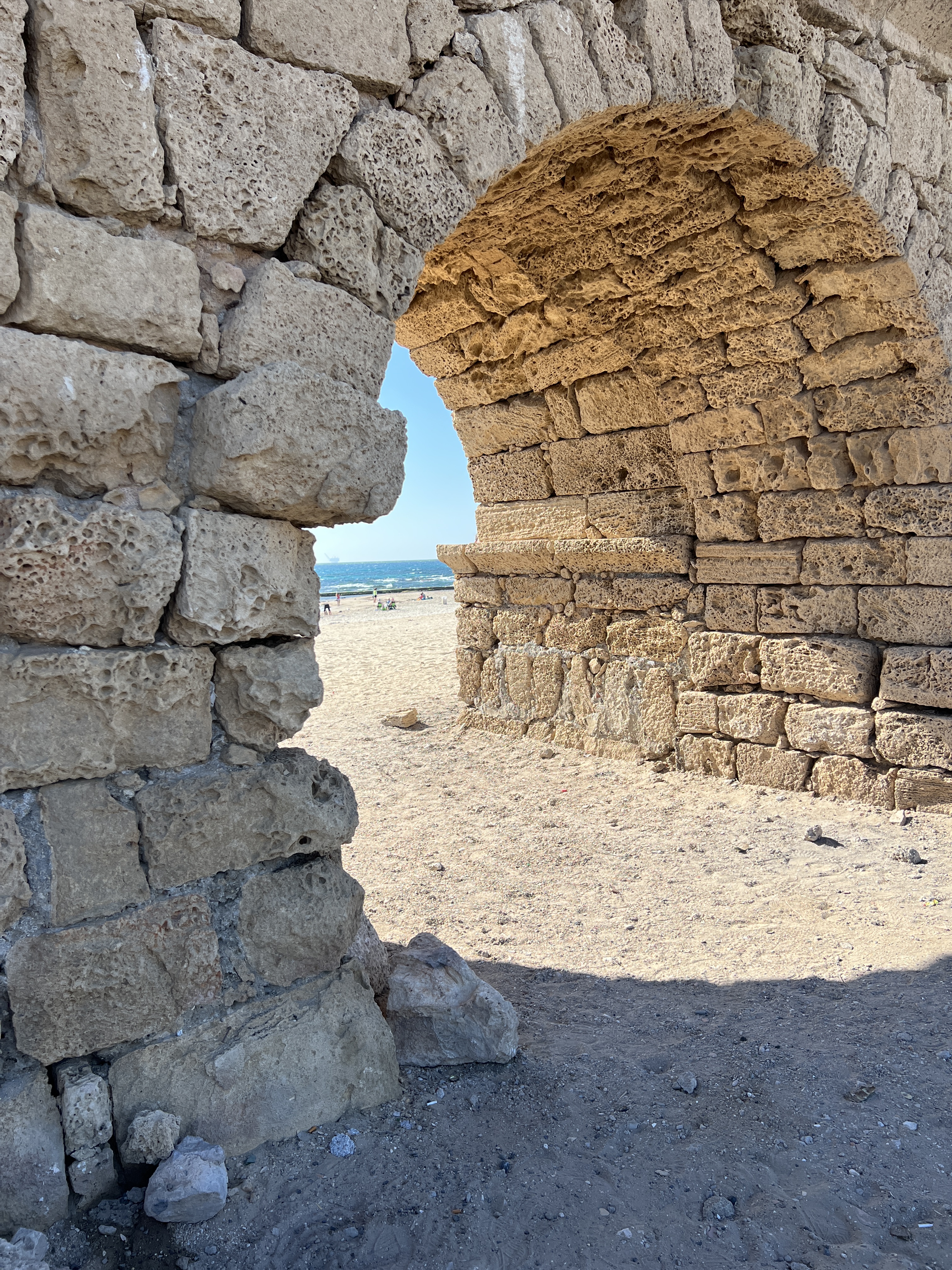 We saw the remains of the fort in Caesarea where Paul was imprisoned before he sailed away for his missionary journey to the Roman Empire; aqueducts and the Caesarean coliseum from King Herod's era; the hippodrome; and the remains of Herod's palace.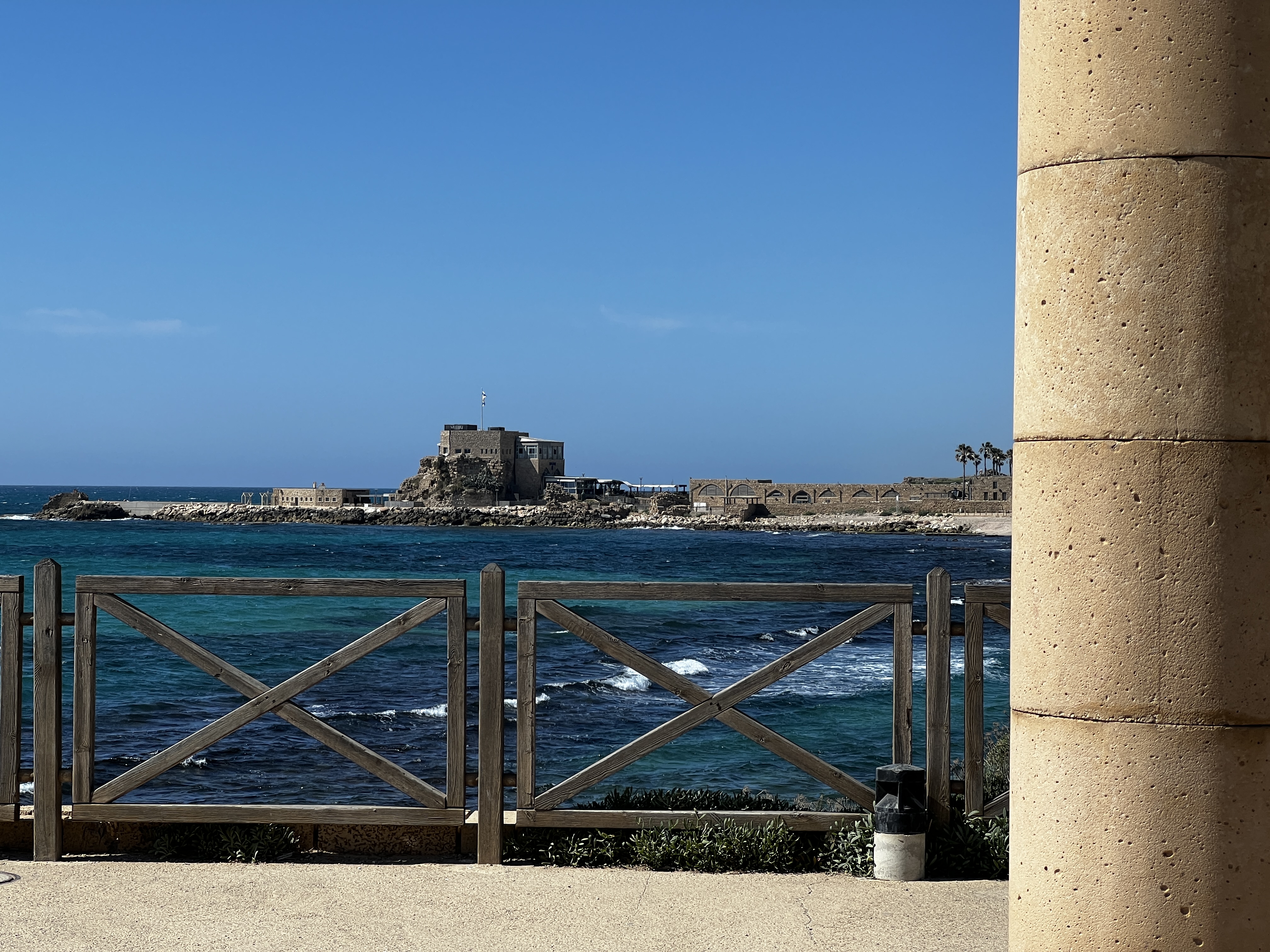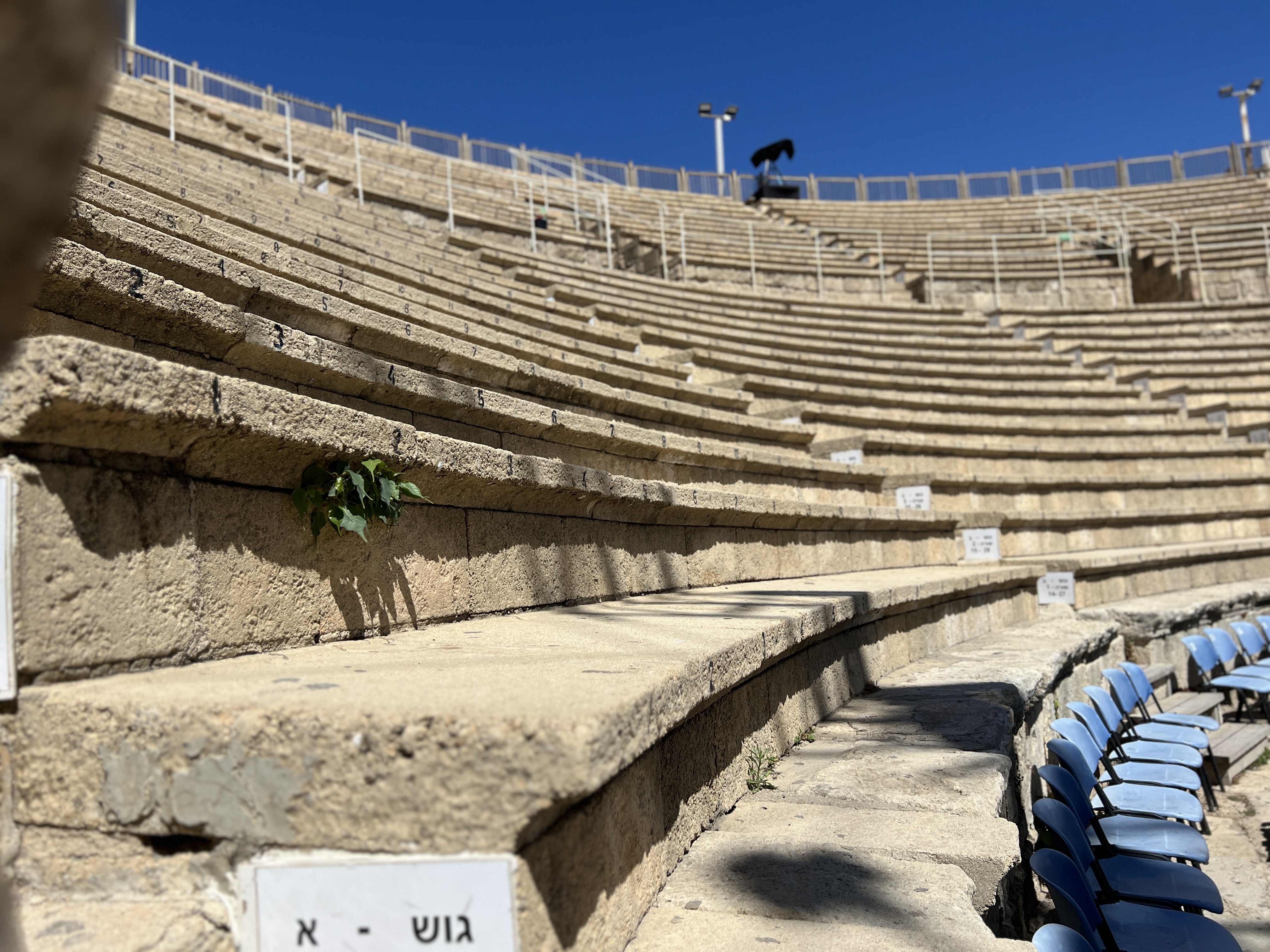 Israel is not just a collection of historical buildings, civilizational markers, and cultural relics, but a living breathing example of God's love for His people — and through adoption, us. It is written in the history, rests in the resilience of this little nation, and wells up deep within the people who make aliyah. It is the only nation where when you land at the airport, people clap on the plane and kiss the ground when they touch it for the first time.
Israel matters. It is both the historical land of the Bible and the illustration of the ongoing spiritual battle against God and His people.
This Friday, when Kris and I and our group will be at the Sea of Galilee, I will be joined by award-winning author Joel Rosenberg for a very special LIVE First Friday — our first ever from Israel. We hope you will make time to participate. We will talk about the amazing importance of Israel and the prophetic place it holds in the end times.
Many of you feel the same way that Kris and I do about Israel: It IS a special place, both in our faith's history, our current protection of its nation status, and the role Israel plays in the future end times. We look forward to celebrating Israel together on First Friday.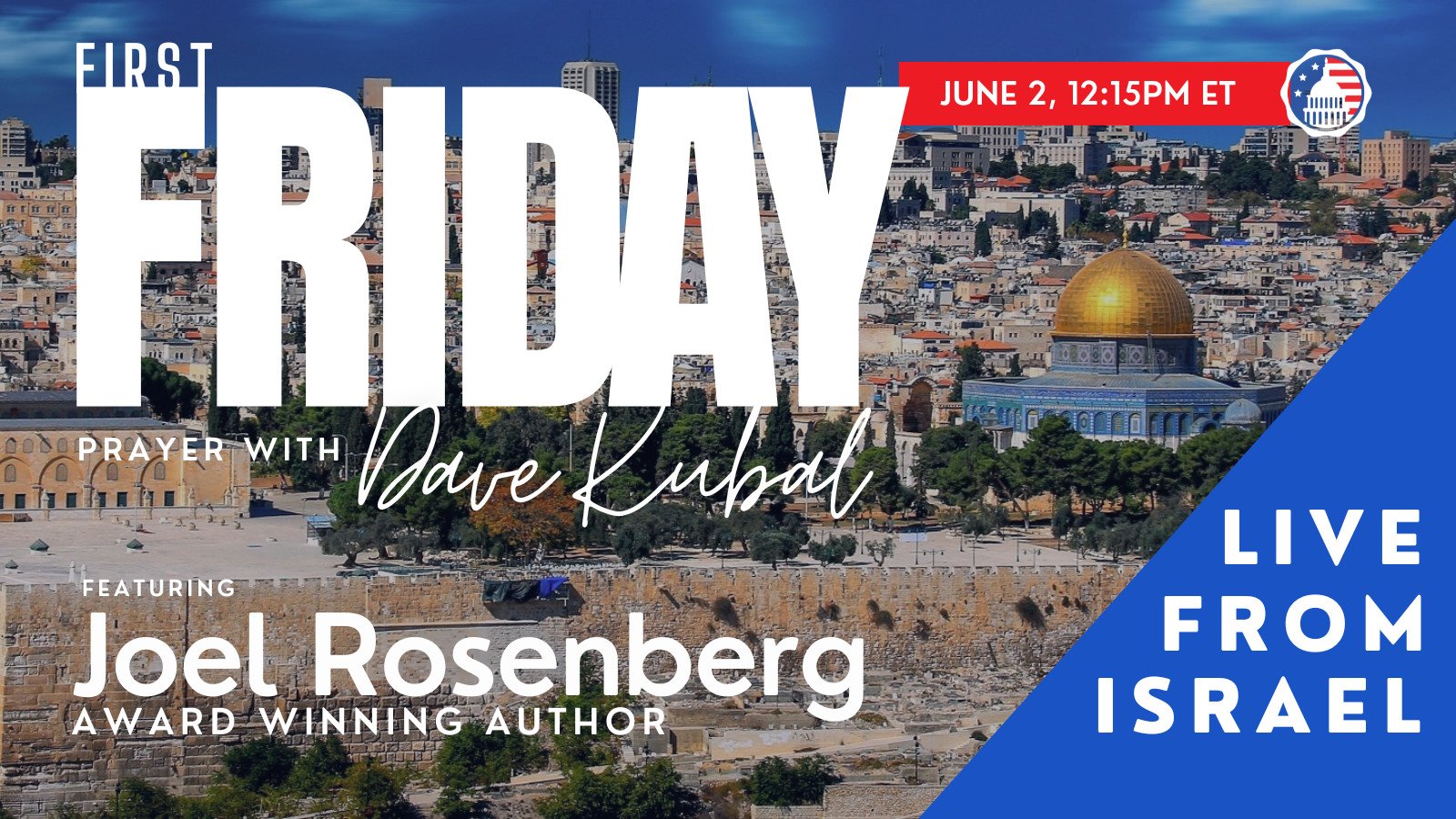 Partner with Us
Intercessors for America is the trusted resource for millions of people across the United States committed to praying for our nation. If you have benefited from IFA's resources and community, please consider joining us as a monthly support partner. As a 501(c)3 organization, it's through your support that all this possible.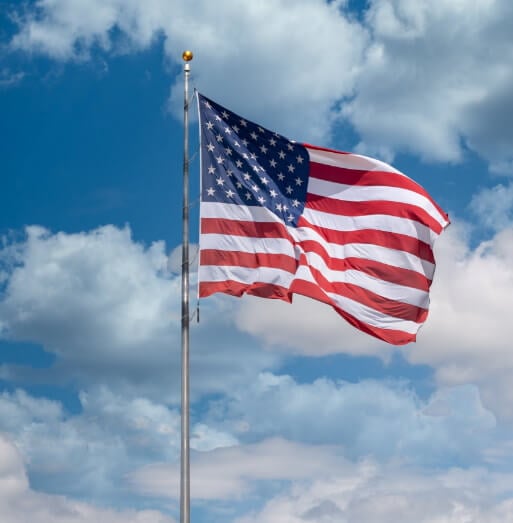 Become a Monthly Partner
You can post a prayer to share with others.
Gretchen C
June 1, 2023, 8:28 am
Psalm 51: 18-19(NAS)"By Your favor do good to Zion; build the walls of Jerusalem. Then You will delight in righteous sacrifices, in burnt offering and whole burnt offering; then young bulls will be offered on Your altar." Luke 6: 36-38(NAS)"Be merciful, just as your Father is merciful. Do not judge, and you will be pardoned. Give and it will be given to you, pressed down and shaken together, overflowing. For by Your standard of measure it will be measured to you in return." Father, our heart is Your heart. The apple of Your eye is the apple of our eye. We desire what You desire. We stand in the gap as part of Jerusalem's walls. We climb on the altar to be the burnt offering, a pleasing aroma to You. We renew our minds daily in Your Word. We enter Your gates with thanksgiving and Your courts with praise. We hold nothing back from You Father, for the sake of Israel, that she may be called blessed and be a delightful land. Thank You Jesus, for Your covering over us, to give us life and knowledge of You. Amen. Ezekiel 22: 30, 36: 26-27, 37: 6, Zechariah 2: 8, Psalm 37: 4, Ephesians 5: 2, 2 Corinthians 2: 14-17, Numbers 15: 14-16, Romans 12: 1-2, Psalm 100, Malachi 3: 10-12
Gretchen C
June 1, 2023, 8:28 am
We honor the nation of Israel — the apple of Your eye. Help us to be faithful to pray for Israel and its people.
Christine S
June 1, 2023, 7:37 am
We honor the nation of Israel — the apple of Your eye. Help us to be faithful to pray for Israel and its people.
Lisa D
June 1, 2023, 6:41 am
We honor the nation of Israel — the apple of Your eye. Help us to be faithful to pray for Israel and its people.