September 28, 2020 | Aaron Mercer, Contributing Writer
Lord, we pray our nation will stand strong together in pursuit of a culture that truly honors the precious gift of life.
"For you created my inmost being; you knit me together in my mother's womb. I praise you because I am fearfully and wonderfully made; your works are wonderful, I know that full well." (Ps. 139:13-14)
"Together Strong: Life unites."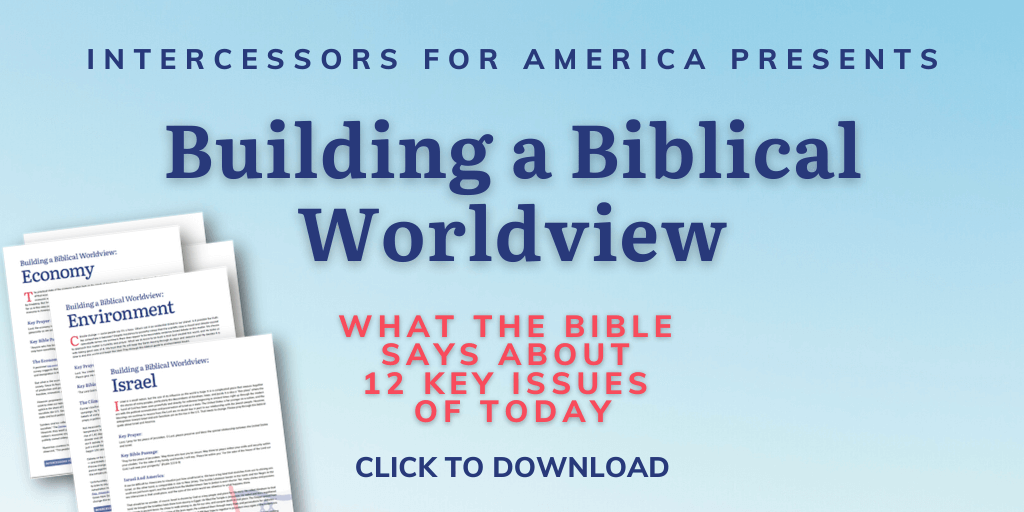 That is a powerful statement, particularly in this season marked by fear and division. It is a rallying cry that we as a nation should embrace.
And, fittingly, it is the newly announced theme for the next annual March for Life.
Every January, peaceful demonstrators from around the nation rally on the National Mall and then march to the Supreme Court in defense of life — especially prenatal life. It is the largest pro-life gathering in the world, and it is spurred by the dreams of Americans young and old to see the end of the devastating Roe v. Wade ruling and the rise of a culture that truly honors the God-given gift of human life.
Jeanne Mancini, president of March for Life, has hit the ball out of the park on past year's themes, and this one is no exception. "Together Strong: Life unites" captures what we need to hear and absorb in this moment.
Reflecting on this theme in a recent blog post, Mancini (who joined IFA for a prayer call earlier this year) said, "Because today is marked by such division, unrest, and fear, there is a great need for us to come together and be reminded of our special mission and our strength in truth."
She added, "Each of us has a critical and irreplaceable role to play in building a culture of life."
And she is absolutely right.
We can pray for the rescue of individual lives and the end of abortion-on-demand. We can support godly and professional pregnancy resource centers, counselors, and church ministries that are caring for women in need. And we can celebrate and come alongside men and women who choose to embrace parenthood, as well as mothers who bravely make a choice to allow their children to be adopted into loving forever families.
We can also march. We can join the national March for Life in January in person or online, or we can seek out other opportunities closer to home.
But we don't have to wait until then. There is much to stand up for now.
Last week I highlighted a new pro-life rule being advanced by the Trump administration to discourage U.S. taxpayer dollars from inadvertently propping up abortion proponents abroad. Now, in news here at home, President Trump just days ago promised that he would sign an executive order similar to the Born-Alive Abortion Survivors Protection Act that is being blocked in Congress. This is simply an effort to ensure that babies that survive botched abortions would be given the medical care any other person would receive. As Sen. Ben Sasse (R-Neb.), the bill's sponsor, said earlier this year, it actually "isn't about abortion, it's about making sure that every newborn baby gets the care they need."
That seems like something all parties should be able to unite around, right?
Unfortunately, no. And that sad reality reinforces the second part of Mancini's message.
"While our 2021 theme showcases how life unifies us, it also reveals the divisive and disintegrating reality of abortion," she said.
Highlighting how abortion divides mothers from children, women from needed care, and even just people in our nation from the simple reality about when life begins, Mancini declared, "But perhaps the most tragic consequence of abortion is that it divides the world from love. Every child brings love into the world, so every life lost to abortion is a loss of love in the world."
"Together Strong: Life unites." Let's stand together and embrace that in our hearts, in our actions, and in our prayers.
Aaron Mercer is a Contributing Writer with two decades of experience in Washington, D.C.'s public policy arena. He reflects on faith, technology, and the public square at FTPolicy.com. (Photo Credit: Unsplash.)
Share your prayers for life in the comments below!