Justice for Pro-Life Orgs? "Cautiously Optimistic"
Rich Swingle, IFA Contributing Writer
|
January 31, 2023
Justice for Pro-Life Orgs? "Cautiously Optimistic"
Rich Swingle, IFA Contributing Writer
|
January 31, 2023
I Prayed
have prayed
Lord, thank You for answering IFA's prayers as justice is beginning to come in the wake of 186 attacks on pro-life organizations.
On Sept. 29, IFA prayed with Rev. Jim Harden, CEO of CompassCare, a nationwide network of 650 pro-life medical centers, in the wake of their Buffalo facility's being firebombed. In an answer to prayer, the FBI is offering a $25,000 reward for information leading to the arrest of perpetrators of crimes against pro-life entities. Additionally, alleged perpetrators Caleb Freestone, 27; and Amber Smith-Stewart, 23, were the first to be indicted for such crimes, in Florida, on Jan. 18.
View Comments (5)
IFA prayed for Harden on the Pray with America's Leaders webcast with Kris Kubal and Camille Solberg, on which Harden talked about the attack:
If we go back to May 2, it was the leak of the Dobbs case, essentially saying Roe vs. Wade was going to be overturned. It sparked a crime wave, specifically targeting pro-life organizations; a crime wave that was being perpetrated by essentially pro-abortion, domestic, extremist terrorist groups. There's one particular terrorist group named Jane's Revenge, and they were going around targeting pregnancy centers. Specifically, they targeted a pro-life organization in Madison, Wisconsin, on May 6, and they firebombed it. … And they wrote a communique taking responsibility for that. And they … gave us an ultimatum: Thirty days. Shut down or face the consequences, and they promised that they would do greater damage. And on … June 7, 30 days later, they firebombed our medical office in Buffalo. … It was half a million dollars worth of  damage. … Graffiti scrawled … on the side of the facilities that "Jane was here." About a week later, they took responsibility in another communique saying: "Look, next time if you don't shut down … it's not going to be so easily cleaned up. It's fire and graffiti" — which is a murder threat. And we received additional death threats.
Recovery
The attack didn't stop CompassCare from saving lives for even one day! The Great Lakes Christian Film Festival honored CompassCare for how swiftly they bounced back. Michael Bonning, the regional executive for the Buffalo center, pointed out in his acceptance speech that CompassCare's goal is to "erase the need for abortion by transforming fear into confidence." They modeled this for their clients! "God turned what was meant for evil into good, Bonning said. "By the next day, we were serving in an undisclosed, secure location … while our building was being rebuilt, and we saw 20 preborn boys and girls saved from abortion in that time, and 17 women give their lives to Jesus Christ."
They were inspired by the Bible book of Nehemiah to rebuild in 52 days, as the people of Jerusalem had done with the city wall, and with prayer and hard work, CompassCare accomplished just that. At the ribbon-cutting ceremony, Harden delivered a communique to Jane's Revenge: "As Christians, we do not take revenge; either let Jesus pay for your sin by joining us in submission at the foot of the cross, or pay for your sins yourself forever. I implore you, come out of the darkness and confess, before it is too late."
Bonning pointed out how critical it was to rebuild, and they're even expanding their Buffalo facilities by 30% to meet "abortion tourism coming into New York State because of a post-Roe era. And the estimates are 30,000 more abortions in our state a year, which pushes us over 100,000 a year." Their county is the largest abortion hub outside of New York City. "Here in Erie County [about] 3,250 … children die a year to abortion," he said, "and so it is critical that we serve here in this place."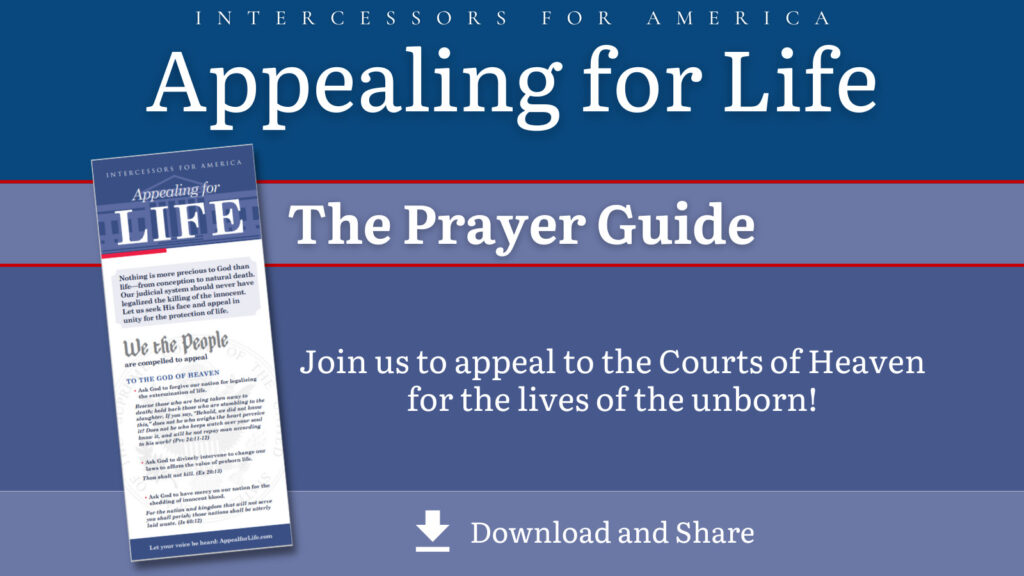 On the Pray with America's Leaders episode, IFA New York State Prayer Leader Mary Massoud prayed: "Holy Spirit, come down like a flood … upon CompassCare. Your victory is unstoppable and evil is fleeing … because You are moving, and You are in control. And by faith we stand on that and all the great forgiveness and love that You have poured out on your people."
More Prayers Are Being Answered
What a blessing to see some answers to our prayers, which began on Nov. 3, when the House Judiciary Committee released a 1,050-page report CompassCare described as "outlining extensive Department of Justice and FBI politicization — citing not just the record, but also testimony from FBI whistleblowers. Calling for more whistleblowers to come forward, the committee promised continued investigation." Harden responded:
Let's not be too hasty to sing the praises of the FBI. This may be nothing more than an attempt to appear evenhanded, bolstering their reputation ahead of more investigations by the House Judiciary Committee into the FBI's abdication of duty to investigate violence against pro-life organizations. If they are serious about finding the perpetrators, they will offer a $25K reward for each of the 150 pro-life organizations that have been attacked—3.75 million dollars.
Thirty-six more groups have been attacked since Harden suggested the amount of a reward for a Nov. 14 article. Also, though they've only acknowledged 10 attacks, now the FBI is offering the rewards Harden suggested, to the penny. Take a moment to praise the Lord for this specific answer to prayer!
Harden responded to the FBI's action:
It is heartening to see that the FBI may be realizing what pro-life people have been saying for decades: pro-abortion ideology is extreme and almost always leads to violence. If people are willing to end the life of a preborn boy or girl, threatening and attacking people who wish to protect those little ones is of little concern to them. Jane's Revenge's motto says it all: "If abortion isn't safe then neither are you."
Harden also observed that "the connection between Jane's Revenge activity and Antifa is something we've noted all along given their signature graffiti, large black face masks, and militant Bolshevik revolutionary style." Also, in some Jane's Revenge graffiti there is a capitol A with a circle around it that Antifa uses, standing for anarchy, and Antifa's flag is mostly black for anarchy and red for communism, which is what both groups seem to be pushing for.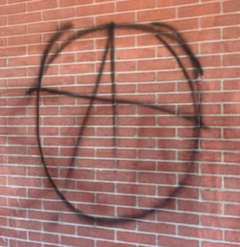 More Rewards
While grateful rewards are being offered, Harden pointed out:
Doesn't reward money seven months removed from the crime tell the world the trail has gone cold? Curiously, this move comes ahead of the House Judiciary Committee's demands for cooperation in their inquiry into the "allegations of politicization and bias [against pro-life people] at the FBI." Adding reward money for nine more pro-life victims makes FBI Director Wray look like the hero, absent results. It is a day late and a dollar short — or rather, 226 days late and $1.7 million short.
Because it took the FBI so long to do anything about the network of attacks, CompassCare had started its own investigation. Harden speculated: "Given the recent aggression of pro-abortion politicians, I believe that an arrest of a pro-abortion terrorist will likely link to pro-abortion politicians." New York Gov. Kathy Hochul chose Judson Church in Manhattan to announce new funding for abortion clinics and said about abortion that "God is out there, on our side. …" Harden went on: "If our investigation uncovers the FBI's participation in violence against pro-life groups, will they still give us the reward money? Anyway, it makes me happy to know that our investigative efforts, once successful, may be completely underwritten by [the] FBI."
Though there's a long way to go before we return to an America of equal justice, let's be sure to thank the Lord for the specific ways our prayers are bearing fruit.
Harden said the No. 1 way you can support them is to keep praying: "Pray, pray, pray for our courage. Pray for endurance. Pray for wisdom."
You can find out more about their work at www.CompassCare.info and www.CompassCareCommunity.com.
Harden wrote to IFA:
Thank you, Intercessors for America, for standing in the gap for women, preborn boys and girls, and those pro-life people and pregnancy centers currently under attack by pro-abortion politicians and violent domestic extremists. God has demonstrated that He is our protector as together we pray and serve for America to return to God and a civilized order. Christians understand that all people are made in the image of God and are therefore equally valuable, both the mother and the child. And so, God has provided us with the gift of faith for such a time as this, a faith that works on behalf of society's most vulnerable. Thank you again for your ongoing prayers for wisdom and courage as together we remain anchored in Christ against the rip tide of abortion.
Here's the Pray with America's Leaders webcast, with Harden:
Here's Michael Bonning, regional executive for the CompassCare Buffalo facility, accepting a plaque honoring CompassCare at the Great Lakes Christian Film Festival on Sept. 10, 2022:
Here's the video Bonning played after accepting the plaque:
At the end of the Pray with America's Leaders webcast, Kris Kubal promised Harden that it wouldn't be the last time we would be praying for him and CompassCare, so we're now making good on that promise! Post your prayers for CompassCare and for protection on all pro-life pregnancy centers!
Please share this article with pro-life friends!
Rich Swingle has taught and performed in 39 nations on six continents, mostly in his own one-man plays. He has also appeared in more than 40 film projects. He and his bride, Joyce Swingle, another contributing writer for IFA, now have 39 screen children. He was the 2022 Honorary Actor at the Great Lakes Christian Film Festival, where he presented Michael Bonning with CompassCare's plaque. The Swingles live in New York City. Contact Rich at www.RichDrama.com. Photo Credit: CompassCare.
Partner with Us
Intercessors for America is the trusted resource for millions of people across the United States committed to praying for our nation. If you have benefited from IFA's resources and community, please consider joining us as a monthly support partner. As a 501(c)3 organization, it's through your support that all this possible.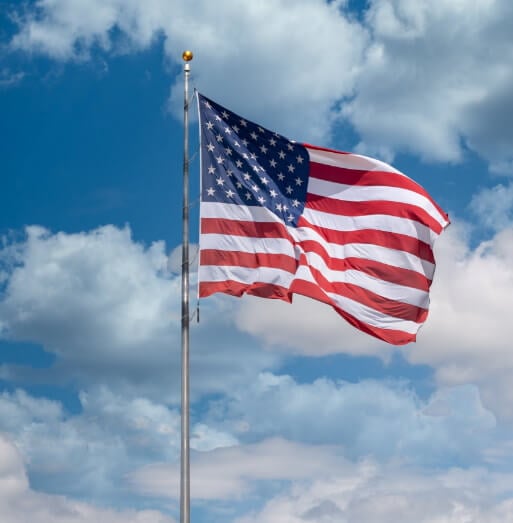 Become a Monthly Partner
You can post a prayer to share with others.
C f
February 3, 2023, 8:07 pm
Thank You Lord, for answering all of our prayers as justice appears to be starting to come in the wake of 186 attacks on pro-life organizations.
Alan V
February 1, 2023, 6:16 pm
Lord, thank You for answering IFA's prayers as justice is beginning to come in the wake of 186 attacks on pro-life organizations. May we follow through with our prayers and with our government.