August 11, 2020 | Karen Hardin, IFA Contributing Writer
Lord, we pray that all corruption will be revealed and justice served, in the United States and Ukraine.
Joe Biden's problems extend far past questions about his mental state and refusal to appear in public. He has been listed as a defendant in a criminal case that Ukrainian President Zelensky has said "could qualify as high treason."
Biden's role in the scandal had been hidden up to now as he was listed simply as an "unnamed American." However, the Ukrainian Court has now ruled that it is improper to continue to conceal Biden's name. The ruling cannot be appealed.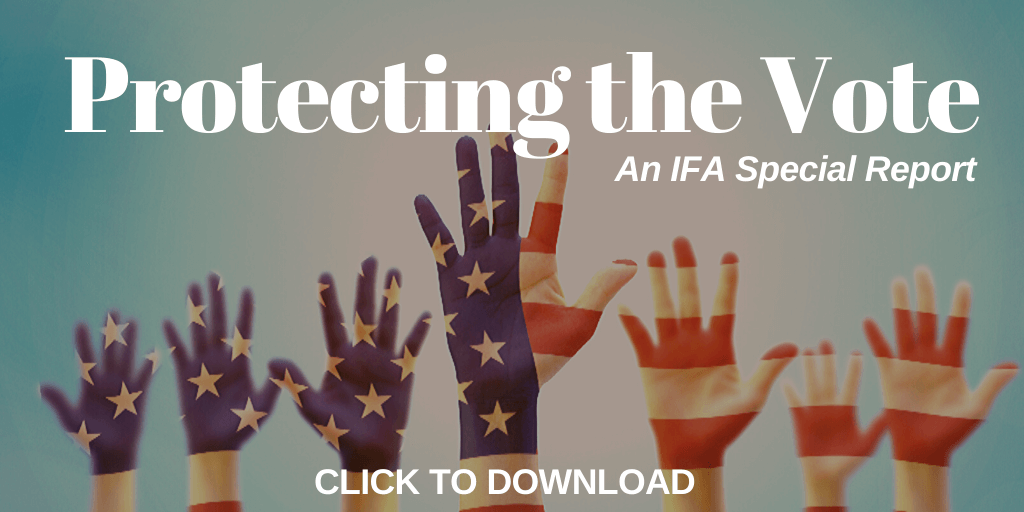 In 2016, Biden pressured Ukraine to fire Prosecutor General Viktor Shokin, who was investigating Burisma Holdings, a leading gas producer in Ukraine, and Biden's son, Hunter, a board member for the company. Of particular concern was the reason behind Hunter Biden's appointment to the post, which paid as much as $83,000-per-month, given that he had little history in either the energy industry or Ukraine.
Then Vice-President Biden, working as point-man under the Obama Administration, offered Ukraine 100 billion dollar loan guarantees, seemingly contingent on their firing prosecutor Shokin. He is captured on video bragging about the interaction saying, "If the prosecutor is not fired you're not getting the money…"
Liberals desperately tried to turn Biden's scandal against President Trump as they worked to hide Biden's threat and his son's connection with the Burisma group.
Although former Ukrainian President Petro Poroshenko denied former Vice President Biden ever approached him about Burisma Holdings, a phone recording released by Ukrainian lawmaker Andrei Derkach reveals communications with both Biden and then Secretary of State John Kerry with Poroshenko discussing the issue of the firing of the Ukrainian prosecutor for money.
Additionally, "hundreds of pages of never-released memos and documents–many from inside the American team helping Burisma to stave off its legal troubles . . . raise the troubling prospect that U.S. officials may have painted a false picture in Ukraine that helped ease Burisma's legal troubles and stop prosecutors' plans to interview Hunter Biden during the 2016 U.S. presidential election."
With the release of these documents and recordings, Ukraine continues moving forward with the investigation that U.S. Democrats have tried desperately to stop.
Lord, we pray regarding this investigation that all corruption will be revealed. We pray that any misinformation and lies that have been reported will be exposed and that the truth will come fully into the light. We pray for a just ruling regarding Burisma Holdings and any connection with the Biden family or its work to influence our government and/or 2016 election. We also pray that the truth of this investigation and plot will no longer be withheld from the American public.  
Karen Hardin is a literary agent, author, and intercessor. Her work has appeared in USA Today, World Net Daily, Intercessors For America, Charisma, CBN.com, The Elijah List, etc. To join the city-by-city prayer movement to save our nation go to: www.city-by-city.org. For additional information on her ministry, business or to sign up for her prophetic blog go to: www.karenhardin.com or you can contact her at www.prioritypr.org or www.destinybuilders.world.
Picture credit: Getty Images.