Intercessors, This Is Our Time
Gloria Robles, IFA Contributing Writer
|
August 27, 2022
Intercessors, This Is Our Time
Gloria Robles, IFA Contributing Writer
|
August 27, 2022
I Prayed
have prayed
Father, we thank You for showing Pastor Pawlowski a victory. Continue to bless him, God, and bless us as we stand strong like lions.
Analysis. On IFA's Pray with America's Leaders, Canadian Pastor Artur Pawlowski shared an encouraging message for American believers. I pray that his words will stir your faith, despite what we see happening around us.
View Comments (17)
Followers of IFA's Headline Prayer know Pastor Pawlowski's story. His arrest in April 2020 for refusing Covid mask mandates became a viral video. Again, in May 2021, he was arrested for holding worship services despite Covid mandates prohibiting church services. Pastor Pawlowski's courage and boldness are an inspiration to us all.
"As I have talked to people, right now there is so much hopelessness over evil (corruption, tyranny)," Pastor Pawlowski said. "People are looking at it like Goliath, the giants, and the Philistines. They've lost so much hope." He continued: "This is our time! For such a time as this, God has raised us up. David would have never become King if he never tackled the giants. That mountain in front of him, Goliath, was nothing but an obstacle for his destiny."
Embrace the Fire
Pastor Pawlowski explained that the fire of God has a twofold meaning. The Bible speaks of fiery trials in 1 Peter:
Beloved, do not be surprised at the fiery trial when it comes upon you to test you, as though something strange were happening to you. But rejoice insofar as you share Christ's sufferings, that you may also rejoice and be glad when his glory is revealed (1 Peter 4:12–13 ESV). 
Fires Test Our Character
Every believer will face trials and tests. No Christian will ever be exempt from fiery trials on this earth, because this is how we are tested and molded. We become more Christlike through our trials. God's word tells us: Not only that, but we rejoice in our sufferings, knowing that suffering produces endurance, and endurance produces character, and character produces hope (Romans 5:3-4 ESV).
Fires Purify Us and the Church
The second purpose of fire is that of the Refiner's fire, which is to purify His church.
These trials will show that your faith is genuine. It is being tested as fire tests and purifies gold—though your faith is far more precious than mere gold. So when your faith remains strong through many trials, it will bring you much praise and glory and honor on the day when Jesus Christ is revealed to the whole world (1 Peter 1:7 NLT).
Pastor Pawlowski exhorted IFA intercessors: "Right now is the greatest opportunity we have been given during our lifetime. When we go into the fire, He purifies us and gives us a testimony to glorify God. Go into the fire, don't run away from it. God deals with your enemies in the fire, just as He did with the three Hebrew boys in Daniel. In the fire, He shows up to set you free. You will find your testimony in the fire."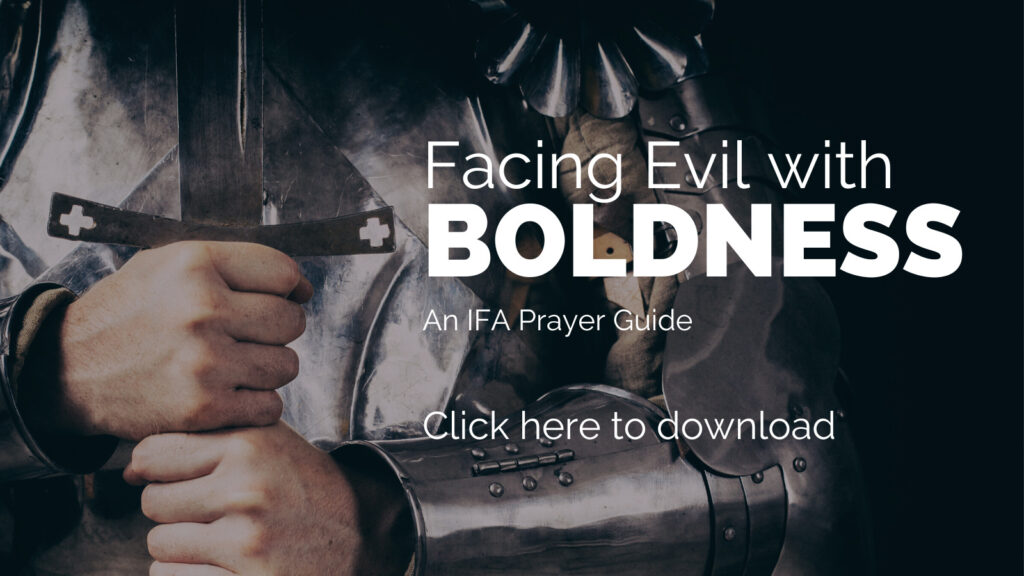 Jesus Is Cleaning House
Covid lockdowns focused the whole world on the response of churches. Pastor Pawlowski described a vision he saw of Jesus flipping over the tables. Matthew 21:12–13 and Mark 11:15–18 tell us that Jesus was upset over what had become of the temple in Jerusalem. The temple was supposed to be a house of prayer for all the nations but was instead being used for personal gain. Jesus said, "… It is written, 'My house shall be called a house of prayer,' but you make it a den of robbers."
Pastor Pawlowski believes that many churches today are not houses of prayer as the Lord intends. Instead, they are houses of entertainment, he points out, and the true Gospel message isn't being preached.
This applies to American politics as well, he says. For a long time, there were things that remained hidden within our government. He says God is flipping things around and exposing those hidden things. Not only that, but governmental tyranny is being revealed, and those who are behind it seem to be exposing themselves.
Major Victory for Pastor Pawlowski
Pastor Pawlowski recently won his court appeal against government tyranny and the charges brought against him. Three judges found him innocent of a number of those charges, ruling that the invasion of his church and the arrests were illegal. The court ordered the state to pay all his incurred expenses, which means he will receive financial vindication. These victories are answers to prayer!
Pastor Pawlowski still faces several court trials ahead, though — for "inciting people to defy mandates" by coming to church, and for terrorist speech, among other charges. Further, God has given him his next marching orders, and he needs more prayers from this point on. Pastor Pawlowski is seeking wisdom about a run for the leadership of the local political party in Alberta. How wonderful it would be to see this pastor — who has stood so bravely and has been falsely accused, imprisoned for the Lord, and tortured — assume leadership within the very government that has persecuted him. Yes, Lord, let it be so.
Intercessors Are Lions
Pastor Pawlowski finished up his exhortation with some powerful words for us — may they resonate in our spirits and souls and become prophetic words to describe us: "We are lions. We follow the Lion of the Tribe of Judah. It's time to start acting like lions," he said, in a paraphrase from Proverbs: … the righteous are as bold as a lion (Proverbs 28:1).
Prayer
Father, we praise You and thank You for Pastor Pawlowski and his words of encouragement to the Church. We ask that You hedge him about on all sides. We pray for his upcoming court trials, Lord, that You would give him the words to speak. Let Your favor rest on him during those trials and also in his possible political campaign and work.
We pray also for other pastors and leaders in the Church. Father, we ask You to grant obedient hearts to those You are raising up to lead in government; let the Church be the change agent You desire us to be for such a time as this.
Help us to embrace fiery trials as the means of our growth in spiritual maturity and Christlikeness. You said that the pure in heart will see You. Purify our hearts, therefore; help us to surrender to You and Your will. Your will is perfect. Your ways and thoughts are higher than our ways and thoughts.
Refine and purify Your Church, Lord. You died so that we could be blameless, a church without spot or blemish. Even in the fire, You are with us: "… When you pass through the waters, I will be with you; and through the rivers, they shall not overwhelm you; when you walk through fire you shall not be burned, and the flame shall not consume you (Isaiah 43:2 ESV).
Let Your Church rise up with holy boldness and full confidence in You. Help us to take our eyes off the storms and to fix them on Jesus, the author and perfecter of our faith. In Jesus' name. Amen.
Are you encouraged by Pastor Pawlowski's victory? If so, share this article with your friends and family to encourage them!
Author Gloria Robles is a passionate intercessor with a prophetic voice for today. For more from Gloria, go to Spotify or Anchor to listen to her podcast Something To Share. Photo Credit: Intercessors for America.
Partner with Us
Intercessors for America is the trusted resource for millions of people across the United States committed to praying for our nation. If you have benefited from IFA's resources and community, please consider joining us as a monthly support partner. As a 501(c)3 organization, it's through your support that all this possible.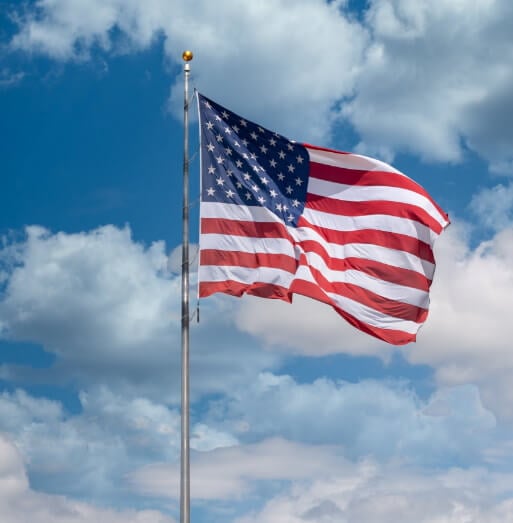 Become a Monthly Partner
You can post a prayer to share with others.
Priscilla M
August 27, 2022, 9:31 pm
Father, we thank You for showing Pastor Pawlowski a victory. Continue to bless him, God, and bless us as we stand strong like lions. I want to share some very powerful words from GH15 Dutch and Tim sheets that are lights shining in the darkness that is about to claim victory through our Savior Jesus. " Tim Sheets shares: "It's good to be with you today, Dutch. I'm hearing some things in the spirit that are very encouraging to me, and I hope to others, as well. There is so much that happens on the news that grabs our focus and becomes the message, and sometimes, you have to reset that message for yourself. "What I'm seeing is a hope-filled prophetic understanding concerning the time right now, because of the spiritual war season we are in through the mid-term elections, and probably beyond that. I've begun to sense a very aggressive moving of Holy Spirit connecting things, even connecting different prophetic words. There are thousands of prophetic words pointing to right now. I believe the synergizing of these words is going to cause some kind of spiritual explosion. The Ekklesia is starting to get a new mindset. For a while, the Ekklesia was a concept we taught. I believe we are now moving into an actual functioning of the concepts we have been preaching. When that happens, we will see something occur in the spirit realm. I want to share a prophetic word with you I believe is happening right now." Tim then shares: "Holy Spirit recently spoke this to me: 'Now begins the merger of Christ's spiritual Kingdom in the earth realm with the Kingdom of heaven in the spirit realm, in ways and levels not seen before. This merger will accelerate a New Era Pentecost. Power and Kingdom authority will be seen on the earth as never before.'" Tim says, "We have been prophesying this for a long time, and Holy Spirit says that these two realms are now merging." Be blessed in Gods glorious words. 🧎‍♀️ He continues, "'Glory presence will now fill prepared territories, regions, and nations. The Ekklesias are getting traction in these places with surge after surge of the King's manifest presence spawning sudden miracles.' This is the season we are in right now. 'The enemies of the Kingdom will be disoriented and will fight each other resulting in freedoms decreed by King Jesus and His Ekklesia. It will be assisted by My angel armies, for I will surely release My mighty ones to labor with you, My mighty angels are moving into the earth realm.'" Tim shares:
Zoe E
August 27, 2022, 2:17 pm
Father, we thank You for showing Pastor Pawlowski a victory. Continue to bless him, God, and bless us as we stand strong like lions.