Election Fraud Evidence Mounts
From The Epoch Times
|
May 3, 2022
I Prayed
have prayed
Father, we pray for integrity in our election. Bring the truth of what happened in 2020 to light and prevent any future elections from being tampered with.
2020 saw perhaps the most corrupt election in American history. As evidence continues to come out, we must pray for people to see the truth.
From The Epoch Times. Voter fraud has traditionally been a local affair in the United States, where elections are conducted by more than 3,000 counties in a decentralized system that makes mass ballot manipulation nearly impossible.
View Comments (33)
And it very much remains so, maintains Gregg Phillips. His investigation into Georgia voter fraud during the state's 2021 U.S. Senate election runoff is featured in Dinesh D'Souza's "2000 Mules" documentary, to be released this week.
While manning True the Vote's voter fraud hotline during the 2020 election, Phillips said he observed local election fraud "grown to scale" as part of a ballot-harvesting scheme orchestrated by national organizations….
But what has happened over the past few decades, and became evident during the 2020 election, is "new money and old money, old-fashioned foundations" can "leverage fraud already in place at a local level," Phillips said. "This is how this thing grows to scale" and can influence state and national election results.
Phillips, a former director of the Mississippi Department of Human Services and a former deputy commissioner for the Texas Health & Human Services Commission, is the managing partner and majority owner of OPSEC Group LLC, based in Birmingham, Alabama.
His company conducts voting roll and election results investigations and analysis for True the Vote (TTV), a nonprofit based in Houston founded by Catherine Engelbrecht in 2010….
Engelbrecht's TTV and Phillips's OPSEC conducted the investigation presented in the documentary by D'Souza, which is set to open in 300 theaters on May 2 and May 4.
The genesis of the investigation, which he and Englebrecht say proves large-scale, illegal vote trafficking occurred in the 2020 election, was digging into reports after manning TTV's tip line, Phillips said….
He said that people calling the tip lines from across the country reported oddities around ballot drop boxes. A common theme was seeing the same people dropping off ballots….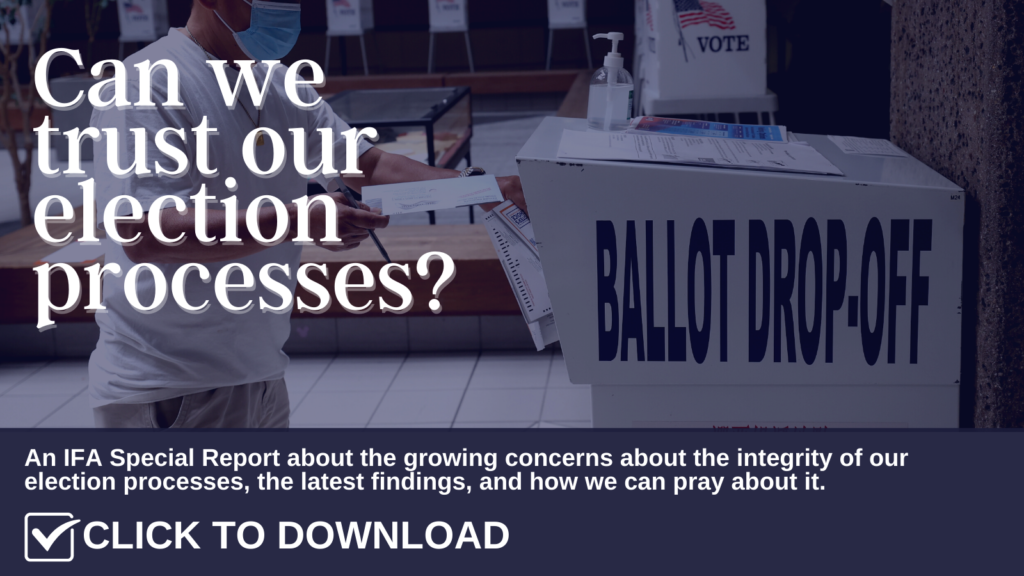 Then he had an idea: Geospatial analysis gleaned from cellphone data….
By collecting cellphone data, "you not only know where, but when" a phone is at different places, Phillips said. "Presuming you know the person who owns that phone, you can learn, where does he sleep? Where does he work?"…
Once they had the data, the question was, who made 25 or more visits to a dropbox?
"What that left us with was 242 individuals who met that threshold," Phillips said.
TTV also collected "4 to 5 million minutes" of video that also show the cellphone owners making ballot drops, he said. Those who did so 25 or more times were labeled "mules."
The data confirmed conclusively that industrial-scale ballot harvesting was routine in Georgia, especially in the Atlanta area. Phillips said Englebrecht demanded it be checked and rechecked….
When the findings were presented to state officials in early 2021, they didn't get the expected response. In September 2021, Georgia Bureau of Investigation  Director Vic Reynolds said that since TTV would not reveal sources cited in its analysis, there was no probable cause to investigate….
On April 25, Georgia Secretary of State Brad Raffensperger announced the state would investigate TTV's claims and subpoenaed Englebrecht and Phillips….
Phillips said they found ballot harvesting to be a local cottage industry everywhere they looked….
Phillips said he can't name names right now. "We are being advised right now (not to make specific allegations) until we get further down the road," he said.
But he said the groups capitalizing on local election fraud networks tend to be state chapters of national advocacy groups and foundations with grant programs that have significant influence in communities….
"We have two investigations that are more explosive and likely more impactful than this entire 'mules' thing," Phillips said.
"There is something we haven't spoken of publicly because we thought it was going to go in a certain direction, and now that agency is flipping the script, so we are trying to batten down the hatches," Englebrecht said. "When it comes to this stuff, you cannot be wrong."
How are you praying for integrity and truth in our elections? Share this article to encourage people to pray.
(Excerpt from The Epoch Times. Photo Credit: Tiffany Tertipes on Unsplash)
Partner with Us
Intercessors for America is the trusted resource for millions of people across the United States committed to praying for our nation. If you have benefited from IFA's resources and community, please consider joining us as a monthly support partner. As a 501(c)3 organization, it's through your support that all this possible.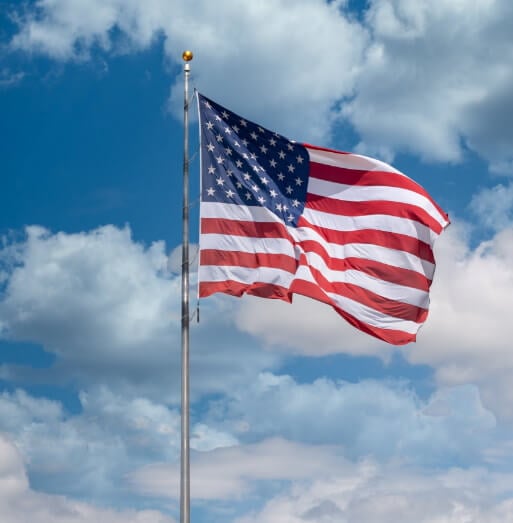 Become a Monthly Partner
You can post a prayer to share with others.
Christine S
May 4, 2022, 8:12 pm
Father, Please restore integrity to our election process. Please bring the truth of what happened in 2020 to light, and prevent any future elections from being tampered with.
Lena T
May 3, 2022, 8:58 am
Praise God that evil is exposed and people are being enlightened by Your Truth! Amen.
Danny B
May 3, 2022, 7:14 am
Father, we pray for integrity in our election. Bring the truth of what happened in 2020 to light and prevent any future elections from being tampered with. May sin be uncovered, repentance be the result and integrity be restored to our country.
Tamara F
May 3, 2022, 4:33 am
Father, we pray for integrity in our elections. To properly account for the past and to protect all future elections, it starts with cleansing our hearts, Lord, and bringing us as a nation to acknowledge You and repent before You, so that You may cause us to walk once again -- and vote once again -- with integrity and honor. Our nation has become a secular horror show, right before Your eyes, oh Lord, and with the passive acceptance of Your distracted believers. The USA is no longer governed by Your grace, Your principles, and the rule of law. Cause us all -- the entire United States of America -- to fall to our knees in repentance and worship before Your throne. Restore to us the joy of Your salvation, even as You bring conviction upon the hearts of those who deny You and seek evil ways to prosper and further their ungodly agendas. Forgive us for tolerating 49 years of aborting millions of our own babies, for allowing socialists and communists to steadily take over the education of our youth, and most of all, forgive us for taking You and your benevolent kindness to us and to this nation for granted. The secularists seek to cancel You, oh God, and banish You, not just from the public square, but from our private homes and our hearts. We are now engaged in the ultimate spiritual battles of the End Times against the Evil One for the souls of mankind (Eph 6:10-18), so let us put on the full armor of God to fight this good fight in the spiritual realm, in addition to the political and social realms. In accordance with II Chron 7:13-14, help us to humble ourselves, and to pray and seek Your face, and turn from our wicked ways, so that You may hear our prayers, forgive our sin, and heal our land. In Jesus' precious Name, thank You, Father God.