HIGH COURT CONSIDERS ABORTION LAW NEXT WEEK–PRAYER STRIKE NOW
Aaron Mercer, IFA Contributing Writer
|
February 29, 2020
HIGH COURT CONSIDERS ABORTION LAW NEXT WEEK–PRAYER STRIKE NOW
Aaron Mercer, IFA Contributing Writer
|
February 29, 2020
I Prayed
have prayed
Lord God, we pray that all Americans who support abortion would reconsider the value of life in the womb and the embrace a culture of life.
Many eyes rightly focused on the U.S. Senate earlier this week as legislators worked to advance two very reasonable pro-life bills. One, rooted in the scientific fact that unborn children feel pain, would lift the U.S. from the company of six countries including China and North Korea that allow elective abortion after twenty weeks of pregnancy. The other, misnamed an "anti-abortion" bill by many in the press, would simply require basic medical care for babies born alive after a botched attempt to terminate them.
While these bills won't become law this year, both efforts are very important. Citizens will have a chance to review their senators' actions – which speak louder than words – and to weigh in. Remember it took multiple sessions of Congress to enact a ban on the heinous practice of partial birth abortion.
View Comments (13)
Now prayers are needed for the U.S. Supreme Court, which next Wednesday will hear arguments in a key abortion case. In June Medical Services v. Russo, abortion providers are challenging a Louisiana law that requires them to have admitting privileges at a hospital within 30 miles of their practice. You might think such a common sense law would be welcomed by those who so strenuously claim that abortion is integral to health care. Wouldn't they want such an invasive procedure to be conducted with safeguards that are common to other surgeries?
The abortion providers, claiming to stand for women in the state, have a different view. They feel they are re-litigating a related 2016 high court ruling in Whole Woman's Health v. Hellerstedt. To undergo the quality-control screening necessary for hospital admitting privileges seems to them to be an undue burden – indeed, an unconstitutional burden.
The abortion activists' insistence on exemption from common sense regulation underscores why even pro-choice Americans should think  the law is needed. To that point, in its court filing, Louisiana explains the background that led to the law: "The compliance history of clinics and the disciplinary history of abortion doctors showed this was inadequate to protect women and girls from sub-standard credentialing and clinic practices where doctors demonstrated little or no accountability."
This case also raises the question of how much the abortion industry can really be viewed as a defender of the rights of women rather than simply as a special interest group looking after its own wallet. After Alliance Defending Freedom filed a brief in this case, ADF senior counsel Kevin Theriot said, "Allowing abortionists to use women's rights to strike down a law protecting women's health is like allowing Ford Motor Company to invoke consumers' rights to invalidate a law requiring safer seat belts."
If the Senate actions this week display anything, it is the vehement and unquestioning devotion demanded by the abortion industry in the face of all reason. Pray that the justices of the Supreme Court across the ideological spectrum will see through this fog and make a strong and wise ruling in this case. Moreover, pray that our nation will take stock of the very roots of this debate and will embrace a culture that honors and celebrates life, particularly prenatal lives that are voiceless but so "fearfully and wonderfully made."
There will be a rally outside the Supreme Court during the oral arguments on March 4th from 9am to approx. 11:30am.
Beginning at 7:30AM, [Susan B. Anthony List and other pro-life organizations will] be gathering in front of the court to help stake out space for our pro-life speakers and set the tone for a peaceful, fun, and energized rally. We are asking all pro-life supporters to wear the color BLUE
Aaron Mercer is a Contributing Writer with two decades of experience in Washington, D.C.'s public policy arena and Christian associations. A seasoned strategist, he aids organizations with research, analysis, and writing services, and he reflects on faith, technology, and the public square at FTPolicy.com.
Partner with Us
Intercessors for America is the trusted resource for millions of people across the United States committed to praying for our nation. If you have benefited from IFA's resources and community, please consider joining us as a monthly support partner. As a 501(c)3 organization, it's through your support that all this possible.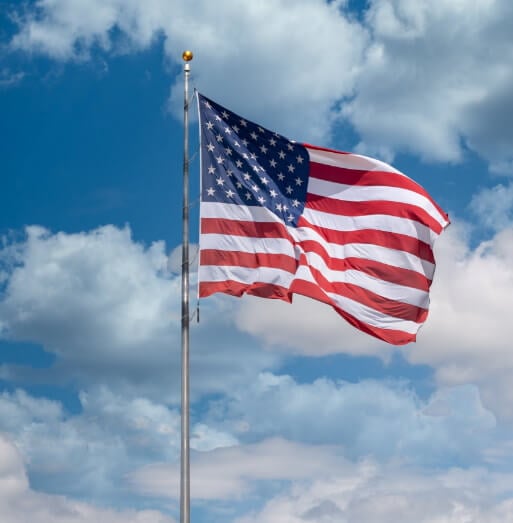 Become a Monthly Partner