HAVE YOU NOTICED THE INCREASING CHATTER ABOUT IMMUNIZATIONS?
IFA Staff
|
April 30, 2019
I Prayed
have prayed
Lord, show us how to respond to this issue. We know it has been brought to light for a reason--help us to understand how we can pray.
Back in February, Intercessors for America was presented with information that proved many immunizations were developed using the diploid cells from aborted fetuses.  We couldn't believe it.  We also couldn't believe that we hadn't heard about this finding earlier and that this wasn't all over the news.  We felt the Lord calling us to unveil this issue and we did, very carefully.  Our Special Report on this topic was released at the beginning of March–you can find it here. Since that time, we have noticed the immunization issue all over the news in one form or another.  As we read through many of the articles on immunizations, we see two main points trending.
View Comments (19)
One–there are many immunizations that are made with aborted fetus cells and most of us do not know it. That revelation is a bombshell for pro-life Christians who have dutifully immunized their children to prevent childhood diseases. Slowly, we have seen a few other Christian outlets begin to cover this issue.
Two–immunizations are being increasingly mandated in various pockets of the nation and it is spreading. The "greater good" is being chosen over a parent's decision on the issue and choosing what is best for their faith and family.  It's not really a vaccination issue at heart–it is a parental rights issue.  The state is getting involved in making decisions that have been traditionally left to parents (we see this is many issues in our nation).  It has digressed to a smear campaign against what big pharma and others call "anti-vaxxers."  There are a variety of reasons why a parent would choose not to vaccinate their child–none of which matter to those who are calling for mandated vaccines.
Those are the two messages we are increasingly seeing in the news as it relates to vaccinations.  Is there a link between the two issues being in the news simultaneously?  Is there a reason that vaccinations are being pushed into the mandated category instead of optional for health care at this time?  Why hasn't this information about vaccines and its abortion origins been in the news before? What could the Lord be saying to us and other believers about this?
This week, it is National Infant Immunization Week.  We encourage you to do some reading of some insightful articles that will enlighten you on this topic.  Start with the Intercessors for America Special Report that was mentioned above.  It shares the story of how abortion factored into immunizations and what we can do as believers.  Here is a cross section of articles that illustrate how immunizations are making the news.  Whenever issues such as this are seen over and over in a variety of outlets, seemingly from out of the blue, we sense that it is a call to pray about it.  Join us in that prayer!
Further reading…
Partner with Us
Intercessors for America is the trusted resource for millions of people across the United States committed to praying for our nation. If you have benefited from IFA's resources and community, please consider joining us as a monthly support partner. As a 501(c)3 organization, it's through your support that all this possible.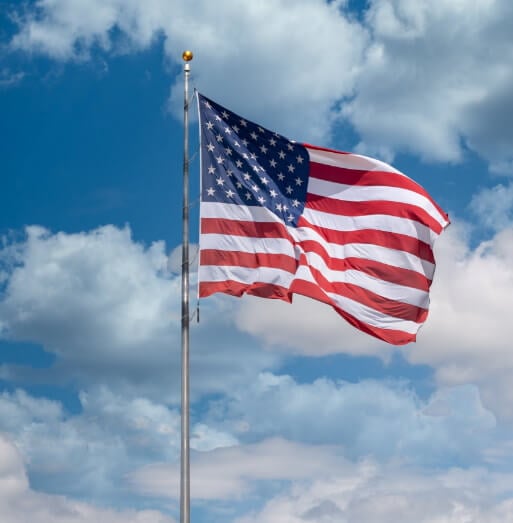 Become a Monthly Partner