God is Answering Our Prayers!
Gloria Robles, IFA Contributing Writer
|
May 22, 2022
God is Answering Our Prayers!
Gloria Robles, IFA Contributing Writer
|
May 22, 2022
I Prayed
have prayed
Father, we thank You for answering our prayers through homeschoolers and Bibles in Schools. We pray that You would continue to work in powerful ways to protect our children across the nation.
God is working in America's education system. Your prayers are making an impact.
The Homeschool Explosion
View Comments (3)
In 2020 a pandemic brought fear to many, especially parents. Public school was no longer considered a safe place anymore, and for many parents that was a deciding factor for homeschooling in lieu of public schools.
Kris Kubal spoke with Dan Beasley of the Homeschool Legal Defense Association. The HSLDA exists to offer guidance to, support, and equip parents who are new to or considering homeschooling. They also help with hiccups along the way, such as clarifying legalities, offering consultation, aiding with practical advice, and help with important things such as withdrawing your child/children from school. 
Homeschooling grew tremendously since the pandemic. In March 2020, according to the Census Bureau, 5.4% of families reported at least one homeschool student in the home. Fast forward to spring of 2021, over 18% of households have a student being homeschooled. That is triple the growth in a single year! There has yet to be any legislation stopping this just yet. Can we take a moment and praise God for this?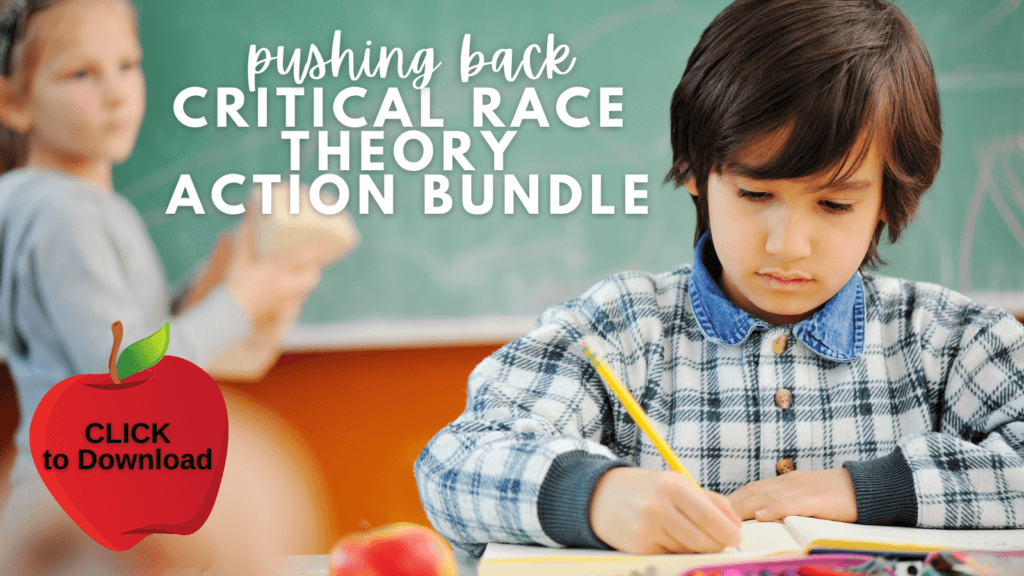 Though there is a stigma surrounding homeschooling, such as lack of socialization, and parents who do not feel equipped to teach, much has changed over the years. Social opportunities through co-op activities have grown, including sports. For fearful parents there are more resources and curriculum available than we have ever seen. You can now completely customize the education to meet your child's needs, including Christ-centered curriculum. 
Dan states, "Whether it was fear from Covid, a dislike of policies in the schools, or critical race theory bombarding schools, God used Covid to answer prayers and provide an alternative."
This is a perfect example of God taking what the enemy meant for evil, and turning it for His good. There has been an acceleration in the numbers which may continue as long as parents continue to stand against ungodly policies.
Here's how can we pray into what God is doing here?
Pray for the HSLDA and community. Pray for wisdom that comes from God as they encounter legal issues, advocate for the home school community and offer good advice.
For the Lord gives wisdom; from his mouth come knowledge and understanding. (Prov. 2:6)
Pray for homeschooling families.
Pray for support from God and others, to sustain and continue to educate children. Ask the Lord how you can bless/help homeschool families.
Sustain me as You promised, and I will live; do not let me be ashamed of my hope. Sustain me so that I can be safe and be concerned with Your statutes continually. (Ps. 119:116,117)
Pray for freedom to continue the work God has called them to and favor over legislation that would try to restrict what God is doing through homeschooling. 
Let the favor of the Lord our God be upon us, and establish the work of our hands upon us; yes, establish the work of our hands! ( Ps. 90:17)
If you are interested in homeschooling, don't know where to begin, or have general questions,  check out hslda.org for more information.
Glimmers of Hope In Public School
Did you know that Bibles are back in school? Yes, you read that right.
Thanks to a ministry called Bibles in Schools led by Hannah Sailsbury, 43 out of 50 states have Bibles in public school libraries. With what we know about many ungodly books being placed in school libraries, isn't this the most wonderful news to read?
In 2018, as a special education teacher, Hannah Sailsbury would walk the halls and pray for the other teachers and students. She would often pray the lyrics to "Holy Spirit you are welcome here," inviting the presence of God to fill the atmosphere. 
A couple of months later, a boy in her reading group was reading the King James Bible and he was so excited to learn about God. Hannah then thought if students are this excited to read the Bible, imagine if more Bibles were available at their reading level. It was from this that the ministry of Bibles in Schools was birthed.
Through this the word of God is touching many lives, the students, the teachers, even administration and educators who have to review it before approving it. The word of God is living and powerful. 
Here are some praise reports that Hannah shared.
The 700 Club aired their interview, which means more people are learning about Bibles in School.
In Pennsylvania, a young boy was so moved by the story of Samson, he tried to steal the Bible and take it home.
In a library in Washington multiple students have been asking for Bibles. 
A library in Illinois actually has a waiting list for Bibles. 
At least 8,000 Bibles have been distributed in the US and other countries, and have reached 1,700 public schools.
Isn't this amazing? Children are hungry for the word of God. Here's how we can pray about this:
Pray for open doors for the Bibles to be allowed in these states: New Mexico, North Dakota, Connecticut, New England, Maine, Vermont, New Hampshire, Rhode Island, and Massachusetts.  Lift each state by name before the Lord and ask Him to move over the administration, teachers, and parents.
Because a great door for effective work has opened to me, and there are many who oppose me. (1 Cor. 16:9)
Be active in sharing the word and message of Bibles in Schools, so that they will receive more help and donations. This is for more Bibles in many translations. The goal is for every student to have the opportunity to check out the Bible.
In the same way, let your light shine before people, so they can see the good things you do and praise your Father who is in heaven. (Mt. 5:16)
To learn more about this or get in touch visit Bible in Schools.
Intercessors, be encouraged. God is hearing and answering your prayers. Let's pray together.
Dear Lord, 
We praise you. Thank you for hearing our prayers for the children. Thank you for turning what the Enemy means for harm, and using it for your good. 
We pray that you would continue to sustain and bless homeschooling. Bless homeschooling parents with resources, right connections, but mostly with your peace and presence to overcome any challenges along the way.  We ask for blessings over HSLDA, wisdom as they seek to do your will, and favor.  Thank you Lord for the freedom and growing resources to educate our children as we choose. Thank you for HSLDA and ministries like it who are fighting to protect homeschooling rights.
Lord, we bless you and thank you for the growing cry for Bibles in schools. Children are hungry to know you and we praise you for this answered prayer. We pray that for every Bible that gets checked out by these children, there would be a ripple effect. We pray the words of God that are being stored up by these children would touch siblings, parents, family members, friends, teachers, administration and everyone who will listen. Thank you Lord for the ministry of Bibles in Schools making this possible. Bless this ministry financially, and with Bible donations until their cup overflows. We pray with agreement into their vision until we see Bibles in all 50 states and in every school library. We pray that you would move over the hearts of teachers and administration in the Northeastern states that are resisting. We pray that even Christian teachers in these states will hear about the good fruit and reach out for bibles. We pray for a hedge of protection over this ministry and any opposition that would try to remove them.
In Jesus' name, Amen
All your children will be taught by the LORD, and great will be their peace. (Is. 54:13)
Are you encouraged by these stories? Share this article to encourage your friends and family!
Author Gloria Robles is a passionate intercessor with a prophetic voice for today. For more from Gloria, go to Spotify or Anchor to listen to her podcast Something To Share. Photo Credit: Getty Images.
Partner with Us
Intercessors for America is the trusted resource for millions of people across the United States committed to praying for our nation.
If you have benefited from IFA's resources and community, please consider joining us as a monthly support partner. As a 501(c)3 organization, it's through your support that all this possible.

Dave Kubal
IFA President
& CEO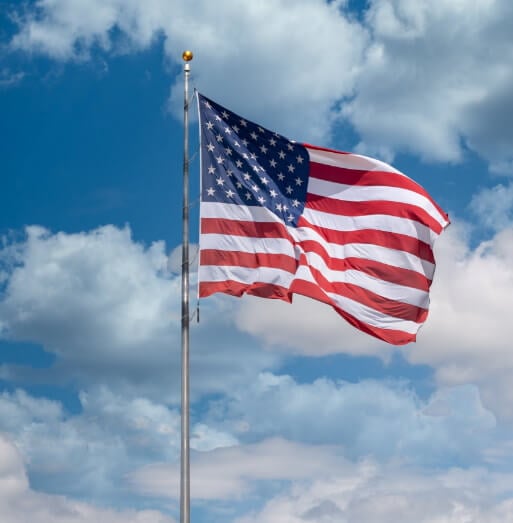 Become a Monthly Partner
You can post a prayer to share with others.
Alan V
May 22, 2022, 9:09 am
Father, we thank You for answering our prayers through homeschoolers and Bibles in Schools. We pray that You would continue to work in powerful ways to protect our children across the nation. Praise the Lord who loves the children and receives them.