FLYNN WITHDRAWS GUILTY PLEA—SIDNEY POWELL ASKS IFA FOR PRAYER
From The Federalist
|
January 18, 2020
FLYNN WITHDRAWS GUILTY PLEA—SIDNEY POWELL ASKS IFA FOR PRAYER
From The Federalist
|
January 18, 2020
I Prayed
have prayed
We pray that justice would be brought forth and any corruption be exposed and prosecuted.
Editorial Note: As we share the report on the General Flynn case, it is important to note that our IFA intercessors had a time of prayer with Attorney Sidney Powell in a special truth and justice Prayer Call in October.  She greatly appreciated the intercession from that call and has since stayed in touch with IFA with updates and her appreciation for our prayer.  Powell reached out to IFA to share the information in her latest motion, with the supporting evidence so that we could pray.  As you may see her on FOX News or read articles about the case, know that she is asking for prayer, values the role of intercession, and has counted IFA as an important partner in her effort to seek justice and expose corruption. Thank you for praying in the past about this case and issue. We encourage you to keep praying.
From the Federalist:
View Comments (14)
Yesterday, Michael Flynn's attorney, Sidney Powell, filed a Motion to Withdraw his Guilty Plea [see that motion and supporting evidence HERE], arguing the government breached its obligations under the plea agreement the retired general had entered with the special counsel's office in late 2017. Prosecutors had promised in that plea agreement to "file a departure motion pursuant to Section 5K1.1 of the Sentencing Guidelines" if Flynn provided substantial assistance to the government.
The government kept that pledge—until it didn't.
IFA hosted Attorney Sidney Powell on a special Prayer Call to pray about this issue.
Click here to download the Prayer Guide from that call.
On December 4, 2018, prosecutors working for the special counsel's office filed a Memorandum in Aid of Sentencing, stating that the government has moved for a downward departure pursuant to Section 5K1.1, to reflect Flynn's "substantial assistance to the government."
Section 5K1.1 authorizes a judge to depart from the sentencing guideline—a set of standards used to assess an appropriate sentencing range for a defendant—if the government files a motion "stating that the defendant has provided substantial assistance in the investigation or prosecution of another person who has committed an offense . . ." A court cannot depart from the guidelines under Section 5K1.1, unless the prosecution files such a motion.
The government reiterated its position on December 18, 2018, at Flynn's originally scheduled sentencing hearing. "Mr. Flynn should receive probation," prosecutors said, with lawyer Brandon Van Grack, who represented the special counsel's office, "thoroughly prais[ing] Mr. Flynn, telling the court: 'I'd like to highlight that General Flynn has held nothing back, nothing in his extensive cooperation with the Special Counsel's Office. He's answered every question that's been asked. I believe they feel that he's answered them truthfully, and he has. He's complied with every request that's been made, as has his counsel. Nothing has been held back."
Prosecutors added that Flynn had "provided substantial assistance to the attorneys in the Eastern District of Virginia in obtaining th[e] charging document" for its prosecution of Flynn's former business partner, Bijan Rafiekian.
That's a problem, because prosecutors already admitted that Flynn had provided substantial assistance to the government "in obtaining th[e] charging document" for the prosecution of Flynn's former business partner, and the plea agreement requires the government to file a 5K1.1 motion if Flynn provided substantial assistance. Further, there is nothing in the plea agreement that purports to provide the government with the power to withdraw a 5K1.1 motion for substantial assistance.
In short, the government breached the plea agreement.
Realizing their misstep, prosecutors dispatched a last-minute letter to Powell on Monday, seeking to "clarify" their position. The government attorneys first framed their refusal to support a 5K1.1 reduction as based on their "assessment" of Flynn's assistance "under the totality of the circumstances." Prosecutors, however, then quickly pivoted to a question of prejudice, suggesting that since Flynn's guideline range would remain 0 to 6 months with or without credit for substantial assistance, there's no dispute.
But there is. The government can't "have its cake and eat it too," as Powell put it: "The government breached the plea agreement when it filed the new sentencing memo," withdrawing the previously filed—and required—5K1.1 substantial assistance motion. . . .
Specifically, Powell filed a copy of the draft statement of offense that establishes that an earlier version of that document included a statement that when the FARA statement was filed, "in truth and in fact, however, Flynn then and there knew" the truth about the details misrepresented in the filling. That language was deleted in the final version of the statement of offense to which Flynn agreed.
That deletion is huge: It shows that Powell isn't playing word games—the government is.
The government knew that Flynn objected to that characterization of the FARA filing and prosecutors agreed to delete that language from the statement of offense. Yet they then demanded Flynn testify at his former business partner's trial that he knew at the time the FARA filings were submitted that they were fraudulent. When Flynn refused, the government cast him as a co-conspirator and reneged on its promise to seek a reduction for substantial assistance.
While this evidence provides Powell a solid argument that the prosecution sought to push Flynn to lie, that might not be enough to carry the day with Judge Sullivan. But, as Powell's memorandum made clear, she is not nearly close to done defending Flynn—she just needs more "time to brief many alternate reasons for the withdrawal of his plea."
(Excerpt from The Federalist. Article by Margot Cleveland.)
Partner with Us
Intercessors for America is the trusted resource for millions of people across the United States committed to praying for our nation. If you have benefited from IFA's resources and community, please consider joining us as a monthly support partner. As a 501(c)3 organization, it's through your support that all this possible.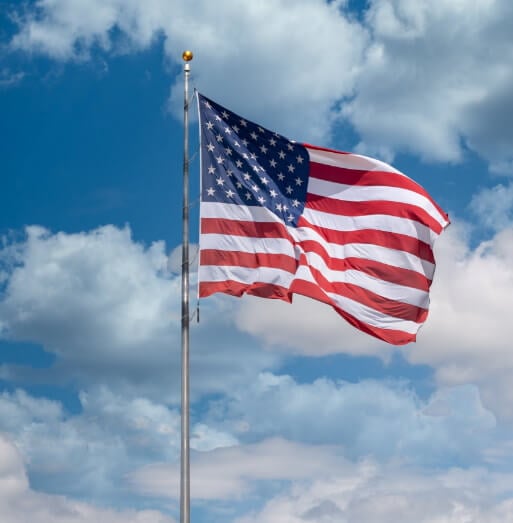 Become a Monthly Partner