First Amendment Victory in California
Remco Brommet, IFA Contributing Writer
|
November 1, 2022
First Amendment Victory in California
Remco Brommet, IFA Contributing Writer
|
November 1, 2022
I Prayed
have prayed
Father, thank You for this victory. We pray for continued wise and fair administration of our Constitution.
Analysis. Recently, Fox News and NewsMax reported that a Kern County (California) Superior Court judge ruled in favor of Cathy Miller, a Christian baker who declined for conscientious reasons to provide a wedding cake for a gay couple in 2017. The Thomas More Society is calling this "a First Amendment victory."
View Comments (5)
This is the second instance in which a Christian baker has been challenged for declining to offer customized wedding-cake services to a gay couple but has ultimately prevailed in court. In 2018, the U.S. Supreme Court handed a victory to Jack Phillips, a Denver-based baker. He now faces yet another lawsuit, however, for turning away business for a cake celebrating a gender transition — a case Phillips calls "a trap."
While we understandably rejoice in these victories for the liberty to apply one's religious beliefs to business practices, we must not ignore the warning signs that lie beneath. As they say, the devil is in the details.
In the case of Jack Phillips, both complaints were filed by customers citing discrimination. Phillips feels deliberately targeted, and he is not alone. Indeed, Franklin Graham commented in a Facebook reaction to the Miller case in 2017: "The LGBT community continues to target Christians to try to get us to accept their lifestyle."
Miller's case is a little different from that of Phillips, though. The lawsuit against her was filed not by her customer, but by the California Department of Fair Employment and Housing, an agency tasked with enforcing civil-rights laws. According to Fox News, Paul Jonna, the Thomas More Society special counsel serving as one of Miller's lawyers, noted in a statement that there was "a certain irony" in the case, given "that a law intended to protect individuals from religious discrimination was used to discriminate against Miller for her religious beliefs." Not only that, but the state's attorneys even harassed her. The Thomas More Society says in a press release that during Miller's February deposition, state lawyers actually questioned the sincerity of Miller's faith — by asking whether she adheres equally to the Old Testament dietary laws, as to the Bible's teachings on sexual morality. "The state was actually questioning the sincerity of Cathy's faith," Jonna said. "The fact that they called Miller's open and sincerely held beliefs into question is almost as disturbing as quibbling over her status as an artist."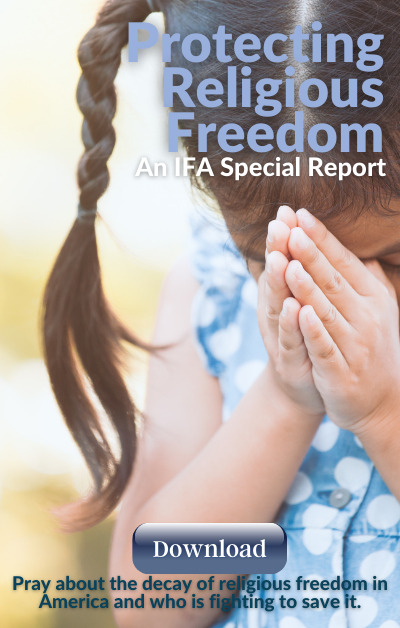 That artist status is what has kept both Miller and Phillips from being able to fully provide services to the LGBTQ community. During closing arguments, Miller's lawyers said she would have been willing to supply the couple with a premade cake, but that she regards a cake made using her personal skills and artistry as an endorsement of gay marriage, which goes against her Christian beliefs.
What, then, are the warning signs that lie underneath these cases?
The first of these is that Christians in the marketplace can be too easily targeted by the LGBTQ community and dragged through years of expensive litigation, all as a tactic to coerce the acceptance of their lifestyle. Both in Europe and in the U.S., the proponents of gay rights have made giant leaps forward — through the legalization of same-sex marriage and by means of gaining guarantees against anything that smacks of discrimination against them. Not just that, but public sentiment has swung dramatically in their favor with heavily attended Gay Pride parades, monthlong celebrations, and even a National Coming Out Day. This swing in public sentiment brings with it the reality that orthodox Christian (evangelical, Bible-believing) churches and individuals are increasingly seen as bigoted, homophobic, and hateful — even when they proclaim and demonstrate love for all. To Christians, loving the sinner while also hating the sin makes perfect sense. To most in the LGBTQ community and the world that supports them, it doesn't, because they derive their sense of identity from the sin they celebrate. To state, therefore, that homosexuality is sin according to the Bible is perceived by them as an attack on their identity. That's not loving, tolerant, or law-abiding, they insist, and is therefore deserving of backlash in the form of protests and lawsuits.
The second warning sign is that the case against Miller was filed by a government agency that went as far as questioning the sincerity of her Christian beliefs. I believe this represents a trend within certain government circles toward viewing Christianity as an impediment to progressive thinking. President Obama pretty much implied as much by stating in 2015, while same-sex marriage was being legalized, that churches should spend less time focusing on abortion and same-sex marriage, and more on resolving poverty issues.
For now, the courts are protecting the religious freedoms of Christians sued for applying their moral principles to the ways they conduct business. But in a country where Christianity and its moral principles are increasingly seen as standing in the way of people who want to do what is right in their own eyes, our freedoms under the Constitution may very soon be in jeopardy. They will still be there, at least in writing. But the way they are applied in legal cases may change. Quite possibly, if the sentiment growing among the public, in the courts, and in the government keeps veering toward "tolerance" and away from religious absolutes, the freedom of religion will be applied only with the condition "as long as" — as long as you don't discriminate against anybody; as long as you don't hurt anyone's feelings; as long as you don't risk public safety (think COVID, under which churches were fined and pastors were even arrested for going against the pandemic guidelines); as long as you don't proclaim truths that are seen by others as offensive; as long as you don't proselytize or suggest that someone else's beliefs are wrong.
Both of these warning signs are harbingers of the persecution Jesus warned us about in Matthew 10:22, that "you will be hated by all nations on My account." Persecution was part and parcel of the life of the early Church. It is part of life for many Christians today. God may well allow the enemy to visit it upon us too, to strengthen our faith and test our courage and commitment to keep adhering to our Christian beliefs when they become countercultural to the zeitgeist in our country. And above all, these warnings provide us with fuel for prayer:
that our courts would seek divine wisdom in adhering to the Christian origins of our constitutional law, as well as in the willingness to resolve cases with firm consideration for the facts and the applicable laws in each case, rather than bowing to public sentiment;
that God would grant boldness, courage, and steadfastness to the victims of lawsuits against their Christian beliefs;
for an outpouring of godly love for the LGBTQ community, and that their hearts would be opened by the Holy Spirit to receive that love and to surrender their lives to Christ;
for God's people to step up prayers for spiritual awakening in this nation, out of vigilance for the signs of the times amid the growing lie that the Church is a hateful, narrow-minded institution that must be coerced into accepting progress;
for the Church to grow closer to the Father and to be ready to walk through any season of persecution.
Father, we join in prayer today, giving thanks for this First Amendment victory won in court. We also pray, however, that a strong and loving witness to the LGBTQ community will arise among Your people. May the lie that Christians are homophobic and bigoted be defeated by the realities of truth being spoken in love. We pray for Your strength and provision to support those who are the targets of these lawsuits, and for our nation's courts to receive divine wisdom in administering constitutional law. In Jesus' name. Amen.
Keep praying for those under attack and fighting on the religious-liberty frontlines. Share your prayers below.
Remco Brommet is a pastor, spiritual-growth teacher, and prayer leader with over 40 years of experience in Europe, Southeast Asia, Africa, and the U.S. Born and raised in the Netherlands and having pastored his first church in Amsterdam, Remco moved to the U.S. in 1986. He and his wife, Jennifer, live north of Atlanta. When not writing books, he blogs and assists his wife as a content developer and prayer coordinator for True Identity Ministries. Jennifer and Remco are passionate about bringing people into a deeper relationship with Christ. Photo Credit: Getty Images.
Partner with Us
Intercessors for America is the trusted resource for millions of people across the United States committed to praying for our nation. If you have benefited from IFA's resources and community, please consider joining us as a monthly support partner. As a 501(c)3 organization, it's through your support that all this possible.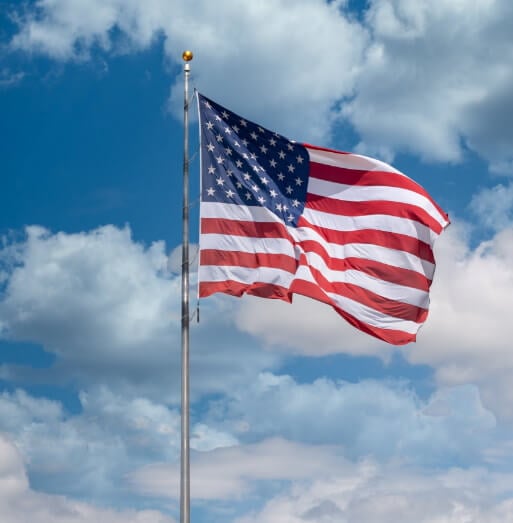 Become a Monthly Partner
You can post a prayer to share with others.
Christine S
November 5, 2022, 11:23 am
Father God, Wow, thank You for this victory! We pray for continued wise and fair administration of our Constitution.