Join Us in the Esther Fast!
From GovPray
|
October 31, 2022
I Prayed
have prayed
Father, we pray that Your will would be done in this election. Hear our prayers, God, and give us righteous leaders who know and follow You.
Will you join us in fasting from the fifth of November until the election day as we pray for God's will to be done?
From GovPray. You are a chosen race, a royal priesthood, a holy nation, a people for God's own possession, that you may proclaim the excellencies of Him who has called you out of darkness into His marvelous light. – 1 Peter 2:9
View Comments (9)
And who knows whether you have not attained royalty for such a time as this? – Esther 4:14
Two years ago, the Body of Christ in America approached the November presidential election with confidence and eager anticipation, trusting that God had heard the prayers and repentance of His Church. Many of us were privileged to participate in two Esther fasts: one just before Independence Day, and another between Halloween and the election. Did God hear the prayers of His people? If so, were they answered?
He did, and they were. In Isaiah, we read,
Let the wicked forsake his way and the unrighteous man his thoughts; let him return to the Lord, and He will have compassion on him. Let him return to our God, for He will abundantly pardon. "For My thoughts are not your thoughts, nor are your ways My ways," declares the Lord. "For as the heavens are higher than the earth, so are My ways higher than your ways and My thoughts than your thoughts. – Isaiah 55:7-9
God promises to hear the prayers of the sincerely penitent. But oftentimes, the way He chooses to answer those prayers is very different than what we might expect. Yes, God answered our prayers. But just as we are told to pray without ceasing, so too His answers are ongoing as the eternal plan unfolds. Until Jesus returns, our battle against evil persists. The stakes are high, so we continue to fast, pray and seek His will in our lives, families, communities and country. We don't quit, and we never surrender!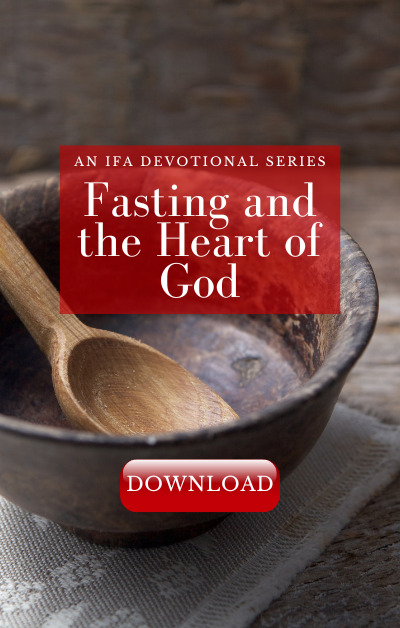 Before the foundation of the earth, God determined the days and circumstances in which each of us would live (Acts 17:26), and prepared the works we were created to perform (Ephesians 2:10). In other words, we are God's currently designated agents upon this earth. Additionally, Peter declares that we are a royal priesthood, and part of that calling is to exercise our duty to offer sacrifices of prayer and thanksgiving on behalf of a broken world. This we do in order to move His hand, thereby helping to bring about His will on earth as it is in heaven.
For these reasons, we invite you to join us as we engage in another period of targeted intercession for the coming election. As before, we will fast from sundown on Saturday, November 5 to sundown on Tuesday, November 8 (Election Day). You may perform the fast alone, or in concert with other prayer warriors on the Esther Fast Facebook page. Either way, you will be partnering with brothers and sisters around the country as we seek the Lord's forgiveness, blessing and will for America and the 2022 elections.
Will you join us in this intercession?
Father, we bless Your name and thank You for choosing us to serve for such a time as this. The enemy has grown strong, bold and confident. He no longer hides his intent or his methods. But we stand against him, declaring that the game is not over. "We the people" were entrusted with this republic over 200 years ago, and in many ways we have not been good and faithful stewards of this magnificent gift. On behalf of our country we repent, and – with Your help – pledge to mend our selfish ways.
Indeed, Lord, we confess all of our sins, and ask You to forgive and transform us. May our lives be just and holy so that our fasting and prayers would rise before Your throne as fragrant incense. We humbly ask that You would enable us to elect righteous men and women to lead our nation. In the Name of Jesus, we bind Satan and the forces of evil, proclaiming that America is, in fact, the land of the freed in Christ and the home of those who have been granted the spirit of boldness!
Thank You for Your strength, provision, protection and courage. May we walk in truth and righteousness as we prepare ourselves for the upcoming elections and our ministrations on behalf of America, our leaders and Your church.
Amen
For further details on the fast and instructions on how to join the Esther Fast Facebook page, please visit www.GovPray.org
Will you join the Esther Fast? Share your prayers and scriptures for the election below.
(Used with permission from Kurt Nauck at GovPray.org. Photo Credit: GovPray.org)
Partner with Us
Intercessors for America is the trusted resource for millions of people across the United States committed to praying for our nation. If you have benefited from IFA's resources and community, please consider joining us as a monthly support partner. As a 501(c)3 organization, it's through your support that all this possible.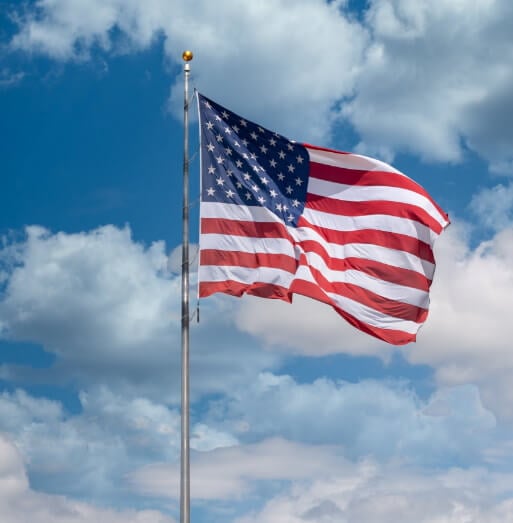 Become a Monthly Partner