FACEBOOK'S SECRET CENSORSHIP BIAS
September 16, 2021
Pray
have prayed
Father God, we all know that Facebook has a profound influence in the world, at least some for evil and some for good. We ask You to reveal what is amiss, right what is wrong, and bring true justice.
Mark Zuckerberg has publicly said Facebook Inc. allows its more than three billion users to speak on equal footing with the elites of politics, culture and journalism, and that its standards of behavior apply to everyone, no matter their status or fame.
In private, the company has built a system that has exempted high-profile users from some or all of its rules, according to company documents reviewed by The Wall Street Journal.
The program, known as "cross check" or "XCheck," was initially intended as a quality-control measure for actions taken against high-profile accounts, including celebrities, politicians and journalists. Today, it shields millions of VIP users from the company's normal enforcement process, the documents show. Some users are "whitelisted"—rendered immune from enforcement actions—while others are allowed to post rule-violating material pending Facebook employee reviews that often never come.
At times, the documents show, XCheck has protected public figures whose posts contain harassment or incitement to violence, violations that would typically lead to sanctions for regular users. In 2019, it allowed international soccer star Neymar to show nude photos of a woman, who had accused him of rape, to tens of millions of his fans before the content was removed by Facebook. Whitelisted accounts shared inflammatory claims that Facebook's fact checkers deemed false, including that vaccines are deadly, that Hillary Clinton had covered up "pedophile rings," and that then-President Donald Trump had called all refugees seeking asylum "animals," according to the documents.
A 2019 internal review of Facebook's whitelisting practices, marked attorney-client privileged, found favoritism to those users to be both widespread and "not publicly defensible."
"We are not actually doing what we say we do publicly," said the confidential review. It called the company's actions "a breach of trust" and added: "Unlike the rest of our community, these people can violate our standards without any consequences." . . 
In a written statement, Facebook spokesman Andy Stone said criticism of XCheck was fair, but added that the system "was designed for an important reason: to create an additional step so we can accurately enforce policies on content that could require more understanding."
He said Facebook has been accurate in its communications to the board and that the company is continuing to work to phase out the practice of whitelisting. "A lot of this internal material is outdated information stitched together to create a narrative that glosses over the most important point: Facebook itself identified the issues with cross check and has been working to address them," he said.
The documents that describe XCheck are part of an extensive array of internal Facebook communications reviewed by The Wall Street Journal. They show that Facebook knows, in acute detail, that its platforms are riddled with flaws that cause harm, often in ways only the company fully understands.
Moreover, the documents show, Facebook often lacks the will or the ability to address them. . . .
At least some of the documents have been turned over to the Securities and Exchange Commission and to Congress by a person seeking federal whistleblower protection, according to people familiar with the matter.
Facebook's stated ambition has long been to connect people. As it expanded over the past 17 years, from Harvard undergraduates to billions of global users, it struggled with the messy reality of bringing together disparate voices with different motivations—from people wishing each other happy birthday to Mexican drug cartels conducting business on the platform. Those problems increasingly consume the company.
Time and again, the documents show, in the U.S. and overseas, Facebook's own researchers have identified the platform's ill effects, in areas including teen mental health, political discourse and human trafficking. Time and again, despite congressional hearings, its own pledges and numerous media exposés, the company didn't fix them.
What do you think about these revelations about Facebook? Please share in the comments!
Partner with Us
Intercessors for America is the trusted resource for millions of people across the United States committed to praying for our nation.
If you have benefited from IFA's resources and community, please consider joining us as a monthly support partner. As a 501(c)3 organization, it's through your support that all this possible.

Dave Kubal
IFA President
& CEO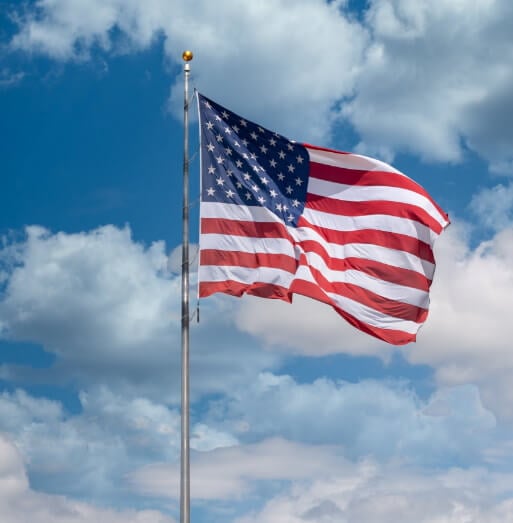 Become a Monthly Partner