Exposing the Enemy's Plan for Civil War
Cynthia Dunbar, IFA Board Member
|
July 2, 2022
Exposing the Enemy's Plan for Civil War
Cynthia Dunbar, IFA Board Member
|
July 2, 2022
I Prayed
have prayed
Father, we pray that You would remind this nation of the importance of life. Move in every heart and turn every mind against the sin of abortion, Lord.
Analysis. While I rejoice that the poorly reasoned case of Roe v. Wade was overturned, my heart is heavy with the weight of seeing the enemy bring a veil of deception by taking the eyes of the bride off the real issue.
View Comments (53)
A biblical understanding of just and unjust laws must be grasped by the body of Christ for us to step into the AWAKENING that God is desiring to bring to the earth. Currently we seem to have accepted that the issue of abortion is one of federalism or states' rights. This is the exact same deception the enemy poured out on our nation prior to the Civil War. It was this very deception that ripped our country in two. Slavery was NOT and never could be a states' rights issue because slavery was and always will be unjust and evil and can never be made into a legitimate law by any government, federal, state, or local.
The body of Christ needs true repentance. I do not mean the Old Testament repentance of sackcloth and ashes. I mean the repentance of changing the way that we think about LIFE. We know, "My people are destroyed for lack of knowledge" (Hos 4:6). We also know confusion is not of God: "For God is not a God of confusion but of peace" (1 Cor 14:33). But how do we combat this? We need to engage the person of TRUTH. "…And you will know the truth, and the truth will set you free" (Jn 8:32). Jesus is the TRUTH, but not only is He TRUTH, we need to remember that LIFE is not a thing, it too is a person, the person of Jesus Christ. "Jesus said to him, "I am the way, and the truth, and the life" (Jn 14:6).
(Have you had an abortion? Advocated for abortion? Please know this, Jesus loves you. He brings full redemption and removes sins as far as the east is from the west. It is settled in heaven that "there is therefore now no condemnation for those who are in Christ Jesus" (Rom 8:1). So, not only do you need to know that God has already forgiven you, but you need to forgive yourself and know that God promises to give beauty for ashes. You are loved by God and those of us at IFA also love you. If you need prayer, please share in the comments below so that the IFA community may pray healing and redemption over you. Also, if you might be considering an abortion and are feeling scared and alone, there are numerous resources available to help you through this time, including the Human Coalition. You may contact them at (888) 884-8160 and they'll be happy to help.)
As to the church we need to allow the person of TRUTH to bring us His mind and His way of thinking about things (Is 55:8). The first thing we must settle is this: children are always a blessing, not a burden.
Children are indeed a heritage from the LORD, and the fruit of the womb is His reward. Like arrows in the hand of a warrior, so are children born in one's youth. Blessed is the man whose quiver is full of them. (Ps. 127:3-5)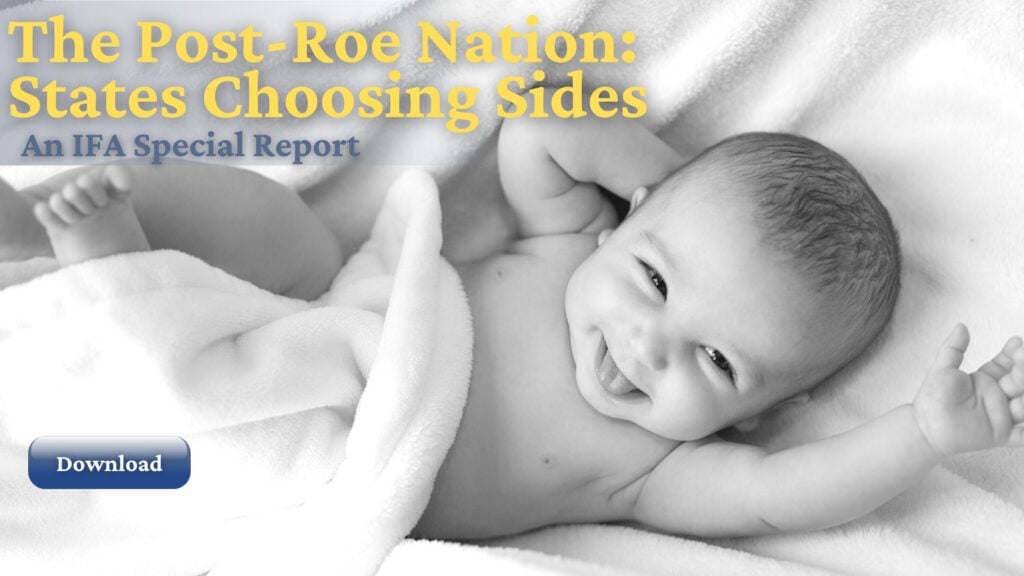 Also, we need to be reminded that it is God who opens and closes the womb (Is 66:9). No child is an accident, and every life is precious no matter the circumstances of conception. God alone is the One who forms every baby in the womb, and He says that baby is a blessing, not a curse (Ps 139). As a matter of fact, the epic battle between God and the enemy, death, has an easy answer. God not only asks what we will choose, HE tells us what the correct answer should be. This day I call the heavens and the earth as witnesses against you that I have set before you life and death, blessings and curses. Now choose life, so that you and your children may live.  (Dt 30:19)
It seems the church has forgotten this kindergarten simple mindset that death is bad, and LIFE is good. The last enemy to be destroyed is death (1 Cor 15:26). The thief comes only to steal and KILL and destroy. I came that they may have LIFE and have it abundantly (Jn 10:10). That is why we rejoice, because Jesus defeated this enemy at the cross when He said, "It is finished." Death is swallowed up in victory. 'O death, where is your victory? O death, where is your sting?'  (1 Cor 15:54-55). This was the obvious ending as we know CHRIST is LIFE (Jn 14:6).
While I applaud the Supreme Court justices for taking the steps that they have taken, we must not lose sight of the fact that judges cannot and do not make law. But not only that, even the lawmakers within the legislative chambers do not have the authority to pass unjust laws. Part of our repentance is understanding this, and that there is a higher authority with which our laws must align. This mindset is the reason why the handmaidens of Moses' day were right to disregard the order of Pharaoh to kill the baby boys. Again, unjust edicts from within the civil government cannot ever become true law by any jurisdiction, federal, state, or local. Just as slavery was and always will be wrong and no civil government could legitimize it, so too is the taking of innocent life in the womb. Not only is life an unalienable right given by God that no man may take, but the very purpose of any legitimate government is to secure this right (Declaration of Independence).
I am not surprised that the secular world does not understand this. However, we must not allow the enemy to deceive the body of Christ. If all authority is given to Christ, and we are joint heirs with HIM, then we possess the authority to settle this issue once and for all time (Mt 28:18, Rom 8:17). We must remember that the power of LIFE and death reside within our tongues (Prv 18:21). We must be declaring the spirit of LIFE over every state in our nation and that the enemy is routed and has nowhere to hide.
We must take this posture of prayer and declaration from a place of humility. It is not coincidence that this battle reached its climax during the month the enemy has designated PRIDE month. By the enemy, I do not mean any person or group of people. Remember, we do NOT wrestle with flesh and blood but with principalities and rulers of wickedness in high places (Eph 6:12). We know pride goes before a fall, but humility comes before honor (Prv 16:18, Prv 18:12). We must approach this issue with humility, not arrogant judgment or condemnation. It is not God's will that any should perish (2 Peter 3:9).
We must also enter this battle with hearts of praise and worship. Let us use the model of Jehoshaphat leading with the worshippers into the enemy's camp to disarm them. We know that GOD inhabits the praises of HIS people. We must use the model of humbling ourselves, earnestly praying, repenting from our wrong mindsets about children and LIFE to adopt the mind of Christ, and most of all unrelentingly seeking the face of GOD. If we do this, then we can take confidence in the promise that GOD will heal our land (2 Chr 7:14).
If  you would like to take part in a national event of prayer and praise lifting up the person of LIFE, JESUS CHRIST, as we continue to see the dominion of death defeated in every state in our nation, then please join us July 22nd at A NIGHT FOR LIFE.
How are you praying for the complete and total abolition of abortion? Share your thoughts and prayers below.
Cynthia Dunbar is an attorney, constitutional scholar, former law professor at Liberty University School of Law, and a Board Member of IFA. To learn more about A NIGHT FOR LIFE – a national event of prayer and praise to see the dominion of death bow to the person of LIFE go to www.awakeningarise.com To learn more about how our Constitutional Republic is to function go to www.dunbarforamerica.com. Photo Credit: Maria Oswalt on Unsplash.
Partner with Us
Intercessors for America is the trusted resource for millions of people across the United States committed to praying for our nation. If you have benefited from IFA's resources and community, please consider joining us as a monthly support partner. As a 501(c)3 organization, it's through your support that all this possible.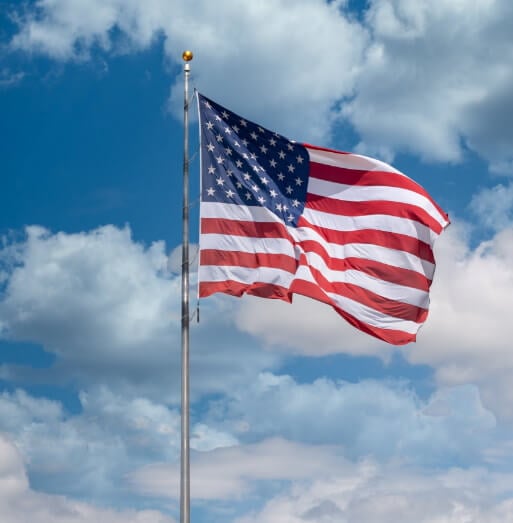 Become a Monthly Partner
You can post a prayer to share with others.
Priscilla M
July 2, 2022, 9:48 pm
Father, we pray that You would remind this nation of the importance of life. Move in every heart and turn every mind against the sin of abortion, Lord. We seem to forget That God breathes Life into each and everyone of us. Our Father holds life in high esteem and he is highly unsatisfied with all of the abortions since 1972. The reversal of Roe v Wade only put the decisions of abortions into the hands of each state. Jesus when I read what Il. Was going to be doing urging all who needed to abort a baby come to Fairview IL. I prayed And rebuked the message The Gov. Sent out. My prayer is for God to help and remove this evil sinister push to keep aborting babies. I call upon God to find a way to speak to these women that are planning to keep killing their children. Jesus is the only one who can Stop this evil agenda. God gave us life to Walk with him, talk to him to guide us in our journey as we grow to maturity. Jesus I pray that every woman goes for abortion will be stopped by the prayers of others, they will feel God's presence of saying NO, they will back away and God will send a Angel to speak to each of them and they will go for help to get advised why they must save their babies life. Jesus what a miracle that will be. God I thank you for all u do for us. Praying for many miracles/ believing.
christine s
July 2, 2022, 12:23 pm
Father, we pray that You would remind this nation of the importance of life. Move in every heart and turn every mind against the sin of abortion, Lord. Please open the eyes of those who are deceived by the enemy the devil.
Alan V
July 2, 2022, 7:42 am
Father, we pray that You would remind this nation of the importance of life. Move in every heart and turn every mind against the sin of abortion, Lord. If we repent, You are just and faithful to forgive us and cleanse us from all unrighteousness.
David C
July 2, 2022, 6:31 am
Father, we pray that You would remind this nation of the importance of life. Move in every heart and turn every mind against the sin of abortion, Lord.