Even if Roe Is Overturned, It's Not Enough
Jessica Renshaw, Hidden in Jesus
|
January 4, 2022
Even if Roe Is Overturned, It's Not Enough
Jessica Renshaw, Hidden in Jesus
|
January 4, 2022
I Prayed
have prayed
Lord God, we pray for an end to abortion in America. We pray for a revival that would change hearts and minds about abortion.
I don't agree that abortion decisions should be returned to the states.
Merely going back to the way things were before Roe, with each state sovereign over whether and at what point to restrict abortion, would just substitute many groups of human beings, albeit elected instead of appointed, making these decisions instead of one group of human beings.
View Comments (28)
Instead of fighting one battle it would mean having to fight 50 different battles.
We the People, not to mention philosophers, religious proponents, lawyers, doctors, mothers, have no right to guess about, legislate, or make these weighty life and death decisions. Governments at any level do not have that right. Individuals do not have that right.
Abortion is unconstitutional–because of what is being aborted.
A person.
It is not enough to overturn Roe. In Brown v. Board of Education (1954), the landmark civil rights case challenging the "separate but equal" decision in Plessy v. Ferguson (1896), Chief Justice Earl Warren delivered the Court's unanimous ruling. It did not directly overrule 1896 Plessy v. Ferguson but effectively nullified it.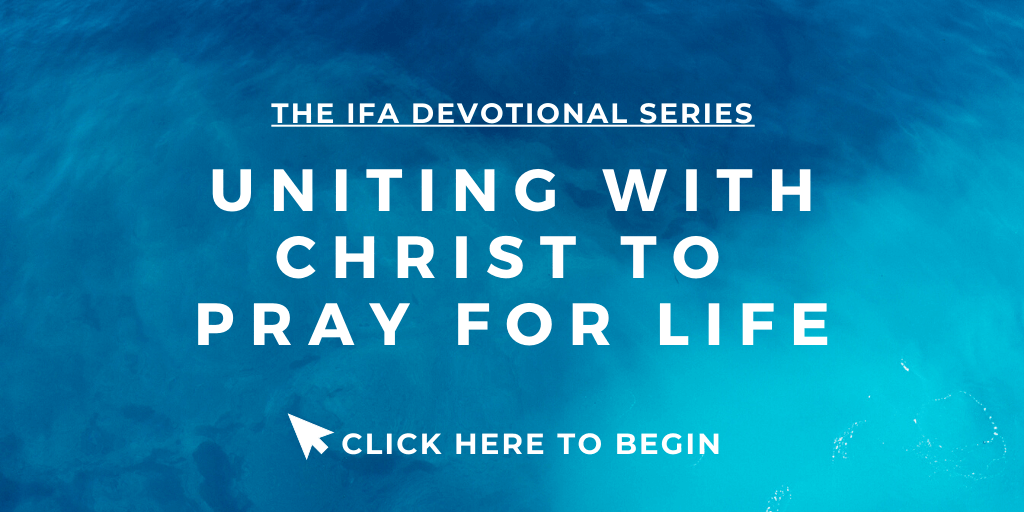 In Brown, the justices recognized that the original ruling was egregiously wrong. They set aside stare decisis and declared segregation itself to be a violation of the 14th Amendment and therefore unconstitutional.
This is the goal we must pray toward—not just to overrule Roe, but render it and all subsequent rulings that have been based on it–null and void as a precedent. Overturn stare decisis. Have the Court declare stare decisis inapplicable and irrelevant.
Recognize the personhood of that which is in the womb, and grant unborn children all the rights and privileges to which the Constitution entitles them.
Can the "suggestion of personhood" be established? Science has established it. Technology has revealed and demonstrated it.
The Justices for Roe v. Wade did not have—and knew they did not have–sufficient scientific and medical technology to prove the personhood of what is in the womb.
We do.
And we have.
It's a person.
On the basis of science, as demonstrated by modern technology, the justices ruling on Roe v. Wade—and on Planned Parenthood v. Casey did not yet have, we can declare that those rulings, and all cases whose rulings derive from them, can and should be overruled and nullified as unworthy of serving as precedents.
"Personhood" in our documents: Preamble to the Constitution
We hold these truths to be self-evident, that all men are created equal, that they are endowed by their Creator with certain unalienable Rights, that among these are Life, Liberty and the pursuit of Happiness. (Preamble to the Declaration of Independence)
The Preamble to our Constitution points out that the right to life is inalienable. It's not earned, it is granted us by a higher power. It has not come from government or each other. So government rulings and our mother's personal whims and inconvenience cannot take it away. It is a solemn right to be respected and the rights of liberty and the pursuit of happiness follow and are contingent on it.
By implication, the Constitution acknowledges personhood and the protection of the person in the womb. It applies to those who are "born" as persons. But if those who are born as persons were found to have had personhood at conception, it would apply to them, too.
The very first sentence of the Constitution declares that the document's central purpose includes the aim to "secure the Blessings of Liberty to ourselves and our Posterity."
As Glenn Beck notes, "Who are our posterity, if not our unborn children and grandchildren and great-grandchildren?" How will they inherit these blessings if they, our descendants, no longer exist or have any hope of existing?
The Parallel with Slavery: The Emancipation Proclamation
Our first Civil War was a battle to win freedom and dignity for a category of human beings in this country who had been treated as sub-human and expendable, as property owned by slave masters. In declaring slaves free, President Lincoln's Emancipation Proclamation acknowledged them as "persons" with intrinsic worth, nobody's property.
The 48-year fight for the unborn is a parallel battle for a category of human beings in our country who have been treated as sub-human and expendable, as property owned by their mothers. This Second Civil War is a war for life. In declaring them "persons," we acknowledge not only their right to life but their intrinsic worth.
From the magnificent text of the Emancipation Proclamation,  January 1, 1863:
By the President of the United States of America: A Proclamation.
"…That on the first day of January, in the year of our Lord one thousand eight hundred and sixty-three, all persons held as slaves within any State or designated part of a State…shall be then, thenceforward, and forever free; and the Executive Government of the United States, including the military and naval authority thereof, will recognize and maintain the freedom of such persons, and will do no act or acts to repress such persons, or any of them, in any efforts they may make for their actual freedom." (Italics added)
President Reagan's Proclamation of the Personhood of the Unborn Child
On January 14, 1988, President Ronald Reagan recognized the personhood of the unborn in another magnificent Proclamation of Personhood. It reads in part:
"…Our nation cannot continue down the path of abortion, so radically at odds with our history, our heritage, and our concepts of justice. This sacred legacy, and the well-being and the future of our country, demand that protection of the innocents must be guaranteed and that the personhood of the unborn be declared and defended throughout our land….

"NOW, THEREFORE, I, Ronald Reagan, President of the United States of America, by virtue of the authority vested in me by the Constitution and the laws of the United States, do hereby proclaim and declare the unalienable personhood of every American, from the moment of conception until natural death…"
The Precedent of Brown v. Board of Education, 1954
Roe v. Wade ruling gave us the key to its own reversal: the establishment of personhood: "The appellee and certain amici argue that the fetus is a 'person' within the language and meaning of the Fourteenth Amendment …. If this suggestion of personhood is established, the appellee's case, of course, collapses, for the fetus' right to life would then be guaranteed specifically by the Fourteenth Amendment." (Roe v. Wade, January 22,1973)
The Roe v. Wade verdict was vulnerable at its writing—and Justice Blackmun recognized this when he admitted that the suggestion of personhood might be able to be established in the future and bring about the ruling's "collapse."
Advances in medicine and science since both Roe v. Wade and Planned Parenthood v. Casey, along with all those cases since then using those two as precedent, have conclusively established the personhood of the unborn child. We now know that what is in the womb is alive, human, a baby, "real," and has intrinsic worth from a specific point–not an arbitrary point of viability but at the moment of conception.
Pregnancy is a continuum from fertilization. There are no other indications of viability, just landmarks. The baby entrusted to its "child palace" (as the womb or uterus is called in Chinese) for nurture and protection will need that nurture and protection throughout pregnancy and even beyond natural birth.
We now know the point (highlighted in Roe v Wade) at which the "separate and distinct" interests of a woman and the separate person in her womb become compelling—at conception. The health of the mother may become at risk at some point in pregnancy but at every point in pregnancy the life of a baby in the womb of an abortion-minded mother is at risk.
The abortion of "persons" in the womb is the taking of a human life and is egregiously evil, only justifiable when both the life of the mother and the baby conflict. A woman's body, containing the body of a tiny separate person, does not by that fact have any right to her own liberty that supersedes the right to life of that separate little person.
It is time for the case for unlimited abortion to "collapse" and be nullified, for Roe to go.
It is time to make abortion unthinkable.
What do you think about whether Roe v. Wade should be overturned or nullified? We invite you to share in the comments.
Writer Jessica Renshaw is an intercessor and author of GIANNA, ABORTED AND LIVED TO TELL ABOUT IT, the true story of a baby born alive during a legal saline abortion (Focus on the Family, 1995, Gold Medallion finalist) and COMPELLING INTERESTS: A NOVEL ABOUT ABORTION FROM THE HEARTS OF PEOPLE ON BOTH SIDES.
Partner with Us
Intercessors for America is the trusted resource for millions of people across the United States committed to praying for our nation. If you have benefited from IFA's resources and community, please consider joining us as a monthly support partner. As a 501(c)3 organization, it's through your support that all this possible.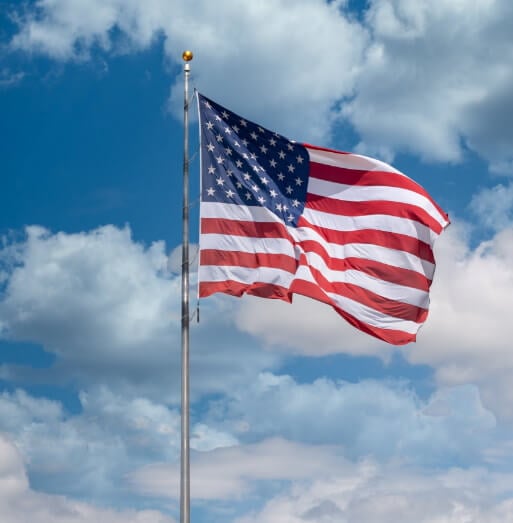 Become a Monthly Partner
You can post a prayer to share with others.
Christine S
January 4, 2022, 12:21 pm
Lord God You know for over 30 years I have been praying that You would stop the killing of the unborn in this nation and around the world! Our pledge of allegiance is a mockery when it says liberty and justice for all, no not for all! Change it Father! You can do it! Let there truly be liberty and justice for all, including the unborn!
Christine S
January 4, 2022, 12:10 pm
Lord God, we pray for an end to abortion in America. We pray for a revival that would change hearts and minds about abortion.
Allena J
January 4, 2022, 8:10 am
Father, I pray that people would be so converted in what they believe about humans that they would value life everywhere. Oh, may they understand the sanctity of all life. It is because of You that we live and move and have our being. Blow Your very breath (ruach) onto the people of this nation once again. Breathe Your life upon all. In Jesus' Name. Amen.