ESPN Honors Trans Swimmer for Women's History Month
Ryan Foley, The Christian Post
|
March 29, 2023
ESPN Honors Trans Swimmer for Women's History Month
Ryan Foley, The Christian Post
|
March 29, 2023
I Prayed
have prayed
Lord, please bring an end to transgenderism in our culture. Protect women's sports and women in general from this harmful ideology.
Earlier in March, Jill Biden gave a biological man the International Women of Courage Award. Now, as Women's History Month ends, ESPN is celebrating a biological male who dominated women's sports. When does this insanity end?
From The Christian Post. An outspoken female athlete is urging her followers to boycott ESPN, deriding the cable sports channel as "spineless" for promoting a trans-identified man as a figure worthy of celebration during Women's History Month.
View Comments (4)
In a one-minute video released by ESPN as part of "Celebrating Women's History Month," the narrator lauds how, "in 2022, swimmer Lia [Will] Thomas became the first transgender athlete to win an NCAA Division 1 Championship by winning the 500 freestyle."
ESPN celebrated Women's History Month by promoting a special about transgender swimmer Lia Thomas……a biological male who destroyed real women in the pool. pic.twitter.com/gVLa0rz2NN

— David Hookstead (@dhookstead) March 26, 2023
"The Texas native competed for three seasons on the men's swim team at the University of Pennsylvania," the ESPN ad purportedly promoting Women's Month continues. "[He] began [his] transition after [his] sophomore season and after a gap year due to the [coronavirus] pandemic that forced the Ivy League to cancel all sports. Thomas made [his] debut as a member of the women's team in December 2021."
The video featured testimony from Thomas, who insisted that "being trans is not a choice." According to the athlete, "I didn't have any other choice because not transitioning was not leading me anywhere."
The video did not address concerns about trans-identified men competing in women's sports, only featuring a picture of a news story with the headline "Sixteen Penn swimmers say transgender teammate Lia Thomas should not be allowed to compete" and a comment from the narrator asserting that "she competed amidst criticism from the swimming community, competitors and teammates." The implication was that opposition to Thomas' competition on the women's team stemmed from anti-LGBT bigotry.
The video concluded with Thomas pushing back on concerns that he began identifying as trans to "have an advantage," maintaining that "I transitioned to be happy."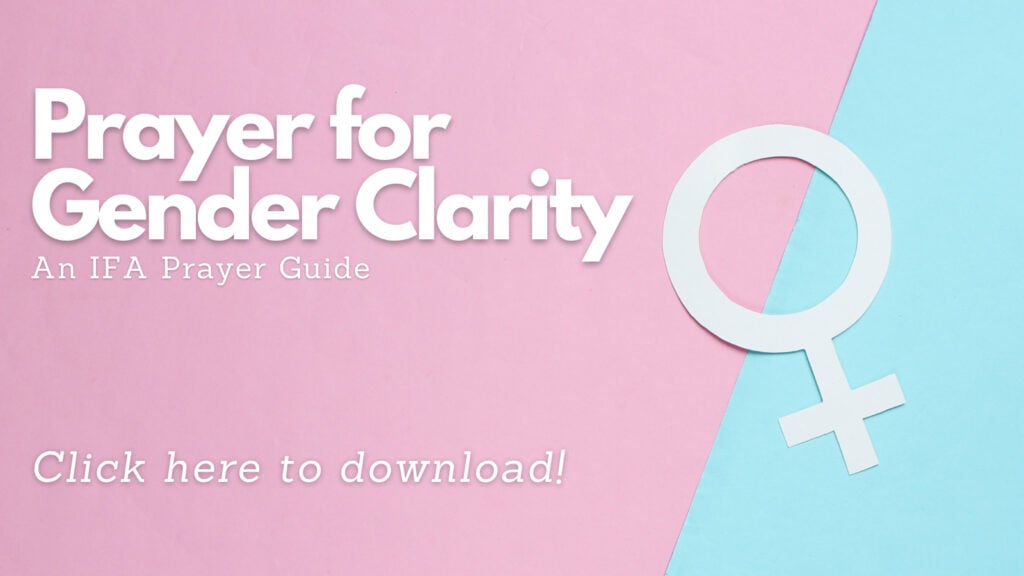 Thomas' remark hints at the primary factor behind the outcry surrounding the participation of men who identify as female in women's sports, namely that biological males have physiological characteristics that give them an advantage over women athletes.
Former collegiate swimmer Riley Gaines Barker, who now works with the Independent Women's Forum, had to compete against Thomas in an NCAA championship last year. She has shared her experience numerous times, most recently in an appearance at this year's Conservative Political Action Conference.
Barker recalled that while the two tied for fifth place in one competition, the NCAA told her that she would receive a sixth-place trophy to hold in a photograph recognizing the athletes for their achievement and that Thomas would get to hold the fifth-place trophy. An NCAA official told her that "for photo purposes, Lia (a man) has to have the trophy so you can pose with this one, but you go home empty-handed." Barker concluded that she was "reduced to a photo op to validate the identity of a male."
In a tweet posted on Sunday, Barker slammed ESPN for its video profile of Thomas. "Lia Thomas is not a brave, courageous woman who EARNED a national title. He is an arrogant, cheat who STOLE a national title from a hardworking, deserving woman," she wrote.
Lia Thomas is not a brave, courageous woman who EARNED a national title. He is an arrogant, cheat who STOLE a national title from a hardworking, deserving woman. The @ncaa is responsible.

If I was a woman working at ESPN, I would walk out. You're spineless @espn #boycottESPN https://t.co/DF3n5RWsmV

— Riley Gaines (@Riley_Gaines_) March 26, 2023
"If I was a woman working at ESPN, I would walk out," she proclaimed. After telling the cable channel it was "spineless," Barker called on her followers to "#boycottESPN."
USA Powerlifting is among the sports organizations that have recognized the physiological differences between the sexes that give men an advantage over women. Some of these advantages include "increased body and muscle mass, bone density, bone structure and connective tissue."
A study published in the British Journal of Sports Medicine in late 2020 found that men who identify as trans and take opposite-sex hormones retain an advantage over women competitors even after two years of taking feminizing hormones.
Concerns about the unfairness presented by allowing men to compete on women's sports teams have led 19 states to pass laws requiring athletes to compete on teams that correspond with their biological sex instead of their chosen sexual identity: Alabama, Arizona, Arkansas, Florida, Idaho, Indiana, Iowa, Kentucky, Louisiana, Mississippi, Montana, Oklahoma, South Carolina, South Dakota, Tennessee, Texas, Utah, West Virginia and Wyoming.
While the biological differences between men and women manifest themselves in athletic competitions where trans-identified men compete against women, female athletes cannot escape the reality of anatomical differences between the sexes behind the scenes either. A group of Thomas' teammates at the University of Pennsylvania filed a complaint against the school detailing the uncomfortable experience endured by female athletes due to his presence in the women's locker room.
One athlete that signed on to the complaint described sharing an intimate space with a man as "definitely awkward because Lia [Will] still has male body parts and is attracted to women."
Another swimmer noted that "while Lia covers [himself] with a towel sometimes, there's a decent amount of nudity." As a result, this swimmer and others have had a "glimpse" at Thomas' private parts. Gaines also found herself subject to "extreme discomfort in the locker room" when competing against Thomas in the NCAA championship last year.
How are you praying about transgenderism? Share your prayers and scriptures below.
(Used with permission. By Ryan Foley from The Christian Post. Photo Credit: Johanna Steppan on Unsplash)
Partner with Us
Intercessors for America is the trusted resource for millions of people across the United States committed to praying for our nation. If you have benefited from IFA's resources and community, please consider joining us as a monthly support partner. As a 501(c)3 organization, it's through your support that all this possible.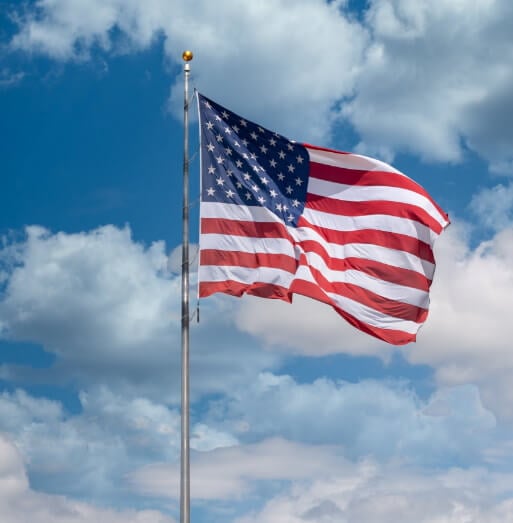 Become a Monthly Partner
You can post a prayer to share with others.
Dianna P
March 30, 2023, 6:12 am
Lord, please bring an end to transgenderism in our culture. Protect women's sports and women in general from this harmful ideology.