What is ERIC and Why You Should Care
From The Gateway Pundit
|
January 25, 2022
What is ERIC and Why You Should Care
From The Gateway Pundit
|
January 25, 2022
I Prayed
have prayed
Lord God, please reveal everything hidden in our elections.
For decades the Democrats and leftists have fought ferociously to prevent the cleanup of State voter registration rolls. Recognizing a potential niche, left wing activists created ERIC to clean voter rolls their way, using their rules. So in 2012 the Electronic Registration Information Center (ERIC) was formed as a membership organization primarily for blue States. ERIC is essentially a left wing voter registration drive disguised as voter roll clean up. But it's been gaining traction in Red States too. Originally funded by the Soros Open Society, it is now responsible for cleaning the voter rolls in 31 States, plus D.C. A top election official from each member State is appointed a seat on the ERIC Board or as an Officer, all unpaid positions.
ERIC located 17 million new voters for the 2020 election, the most in the history of their organization. For comparison, they only found 5.7 million in 2012, Obama's reelection.
View Comments (24)
The ERIC database is comprehensive and would be one of the most coveted by bad actors looking to influence an election. Member States must not only submit all details on inactive and active voters to ERIC every 60 days. But they must also provide every individual in their states Motor Vehicle Department database, both licensed and ID recipients. This combo of data is breathtaking. It's everyone who could generate a legal ballot. It includes those approaching voting age, even those here illegally yet issued an ID by their left leaning State. This data includes names, addresses, DOB, License #, last 4 of social #, voter activity, phone, email, title and type of citizenship documentation, and much more!
ERIC doesn't just manage lists, they demand action. But it's not the action you would expect, like cleaning voter rolls. ERIC provides each member State a targeted list of people that are not registered to vote. The Membership Bylaws require the State to contact at least 95% of these people within 90 days, soliciting them to register. ERIC also wants specific registration profiles updated and requires the State to contact these voters within 90 days too. It's essentially a left wing voter registration drive all paid for by the States, not the Democrat Party. The membership fee is $25,000 but costs can run into the millions to fund the activities and membership dues…
ERIC uses advanced technology including Artificial Intelligence from Senzing. This data matching AI compares information collected by member states with USPS address data and Social Security death records. But no one knows how else this data collected from the 31 States is being used. J. Christian Adams recently discussed ERIC in a Breitbart podcast interview (starts 1:16:50). Adams says: "That's part of the smoke screen. ERIC learns who gets registered from their program, so they're able to micro target with whoever is partnered with ERIC. We don't know who their interfacing all this data with. It could be Catalist, the massive Democrat database organization. We just don't know. I've talked to some ERIC Board Members who are Secretary of States. They don't even know what ERIC is doing. They've asked questions and can't get answers…"
ERIC was funded by an "anonymous" donor and The Pew Center On The States. This grant was provided by the George Soros Open Society. David Becker, an experienced Democrat election lawyer, left the Justice Department to create the ERIC architecture. Originally a blue State project, ERIC had 11 member states by 2014 and 22 by 2017. ERIC has not published an annual report since 2017, almost 5 years ago. Becker, who still has a seat on the ERIC board, went on to create the Center for Election Innovation and Research (CEIR) in 2016. He distributed $69.5 million in grants from Zuckerberg for the 2020 election using similar methods as CTCL.
Our elections need our prayers! How are you praying? Please share in the comments.
(Excerpt from The Gateway Pundit. Photo Credit: Getty Images)
Partner with Us
Intercessors for America is the trusted resource for millions of people across the United States committed to praying for our nation. If you have benefited from IFA's resources and community, please consider joining us as a monthly support partner. As a 501(c)3 organization, it's through your support that all this possible.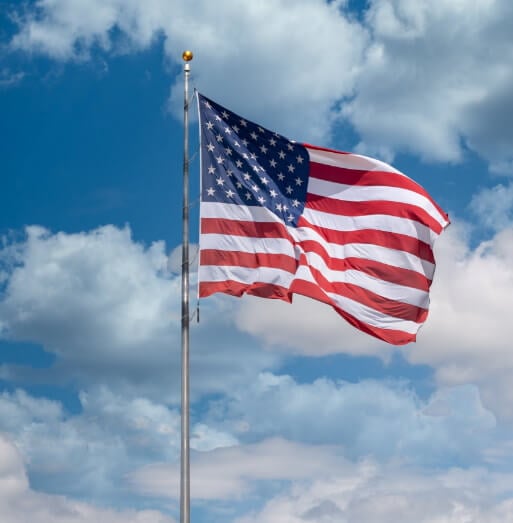 Become a Monthly Partner
You can post a prayer to share with others.
Vaughn C
January 26, 2022, 4:14 pm
Lord God, I pray through the Holy Spirit, empowered and emboldened by the Redeeming Blood of Jesus Christ, that it be FINALLY revealed that there are MORE for us than there are against us. May the Truth be revealed about our elections and only American citizens be allowed to vote in the USA. Amen and AMEN.
Christine S
January 25, 2022, 9:47 pm
Magnificent Heavenly Father and Powerful Lord Jesus Christ! I ask You to protect Intercessors for America from all evil, seen and unseen, in the flesh and in the spirit, north south east and west, above and below, in front and behind, from within to without, and please do not let satan or his people have any victory or inroads into Intercessors for America's work, or any intercessors around the world on behalf of America!
Allena J
January 25, 2022, 8:28 am
Lord, what appeared to be a "good" thing, now appears to be misused. Father, I am asking that the states that are standing up to election integrity would withdraw their membership from this organization. Sound the alarm to the lawmakers of the states and to the citizens. Lord, help us to take back the governing of our country. Let it be in the hands of good citizens. In Jesus' Name. Amen.
Vicki R
January 25, 2022, 7:26 am
Lord God, please reveal everything hidden in our elections, and give wisdom and courage to God-fearing men and women to expose it as the deceiving evil that it is. Help them to be a "Nehemiah" and not get distracted or cower into passivity, but to embrace responsibility and do what is right in Your sight. In Jesus' name.