January 14, 2021 | From Mario Murillo Ministries
God, help us honor You in all we do today and in the coming days.
You can't dwell on the frightening images you will see on cable news. You can't cave in to the hysteria.  There is something extremely important you must take care of.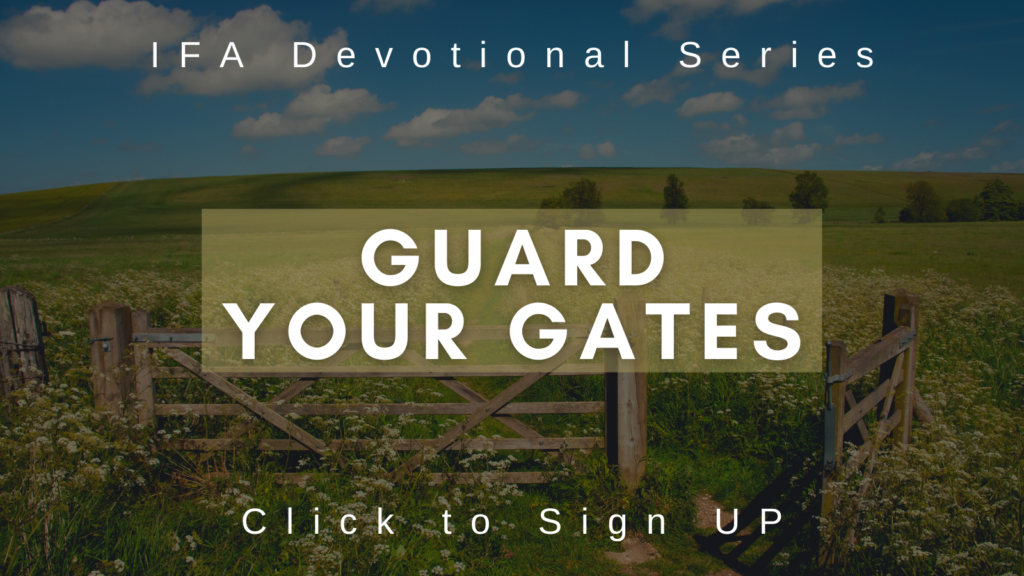 After you have taken every precaution necessary for siding with truth—after you have settled it in your soul to remain strong in the Lord, wholly trusting in Him, it will be time for you to fight in a new way. . . . .
Turn your time of waiting into the most important breakthrough ever. Turn feelings of helplessness into fuel for an amazing outcome. These are days to let God do a shocking new work inside you.
It all begins with the story of Paul being arrested and put in prison. Satan put Paul in prison, intending to inflict massive damage on Christianity. He thought Paul could no longer win souls, and he could not teach the fledgling churches that desperately needed his Apostleship.  . . .
He began writing. And writing would be the most devastating thing Paul would ever do to Satan's kingdom. If Paul hadn't been confined, he might never have had the time to write.  . . . 
Now let me show you how to make this illegal new attempt to confinement in your home, his next major mistake.
1. Model faith to your children. Settle it in your soul that God will pay your bills, protect your job and restore what you have lost. Don't speak fear and doubt in your home! The greatest lesson you will ever model for your children—and the greatest gift you will ever leave to them—is to confess that everything that has been lost will be restored. . . . The greatest thing your children can watch you do is trust in God. 
2. Read the Bible. Dump all the negative contradictory rhetoric confused preachers are speaking.  Preachers are losing credibility because they foolishly predicted things and then recanted their predictions  In the Old Testament such "waffling prophets" would have been stoned. . . .
Stop needing a "word from God" from people. Take a breather from digging for emotional resolution. This is a long war that won't end quickly.  In 2 Timothy 2:23 Paul warned, "Have nothing to do with foolish, ignorant controversies; you know that they breed quarrels."
Instead, read the Bible! Now that you have a lot of time, get the Word of God in you. . . .
3. Make a list of goals for this waiting period, and work hard to meet those goals. Already, you see how many things have stolen your time.  You see how many things that previously cluttered your life, seem unimportant now. Because you are a child of God, nothing of yours that is vital will be stolen.  . . .
It is a time to make overdue changes, and big and bold plans for the future. To do that, you must get to work. That means no binge-watching Netflix! It means you seek the heart of God and ask Him to show you the goals He wants you to accomplish. Write those goals out, and make the righteous choices that give those goals the very best chance of coming to pass.  . . .
Lastly make the most important goal list of all: the things you are never are never going back to. 
4.Turn prayer into a habit. Inspiration will lead you to pray, but you must decide to form the habit that will keep you praying. The chilling fact is that if you do not pray during this pandemic, you will never pray at all. Let God deliver you from the greatest hindrances to prayer that I know of: impulse prayer and feeling-based prayer. . . .
5. Focus on personal repentance, not national repentance. You do it! Don't wait for others, or even think about other people's repentance. People have been babbling about national repentance as if it was something other people need to do. We don't see national repentance happening yet, so don't wait for it to happen. Repent on your own! . . .
Remember, God is judging America as much because of the world, as because of the church.  The carnal church has left us open to this disaster. And yet, without repentance, we have zero reason to believe it won't go back to exactly the way it was before.  . . . 
But, we must not set our hope on that. Our hope is founded on the knowledge that we must repent before God—and that is personal repentance. . . . 
Total trust will lead to the real miracle of mercy. You see, you can stand as a priest between the sins of America, the sins of the church, and God. That is true intercession. There is a righteous core of believers who can turn this plague away. (read Numbers chapter 16)
Remember, God said He would spare Sodom and Gomorrah if there were just 10 righteous people. We are not going to rebuke this away; we are going to repent it away. . . .
We must give God what He is seeking. We can't worry about how many others are interceding, even if there are only a few. The promises of the Lord are never vague! Neither are the conditions to His promises. . . .
(Excerpt from Mario Murillo Ministries. Photo Credit: Getty Images.)
What encouraged you from this article? Share in the comments!