Durham Shows Trump was Tracked
From The Stream
|
April 25, 2022
I Prayed
have prayed
Father, we pray that You would bring out the truth through the Durham investigation. Bring justice to those who have done wrong and blessings to those who were falsely accused.
As the Durham investigation continues, it is becoming more and more obvious just how many lies were told about the former U.S. President.
From The Stream. Legal analyst Margot Cleveland has expanded on something we reported a couple of days ago; namely, that the nature of the Trump-Russia stories put together by Georgia Tech's cybersecurity team suggests they were actually tracking Trump's physical location.
View Comments (2)
Russian-Made Cell Phones — Tracking Trump
As revealed in special counsel John Durham's recent filing in the Michael Sussmann case, there actually were two different conjured-up stories being peddled by Sussmann to try to link Trump to Putin: the Alfa Bank story, in which innocuous "pings" between servers at Trump Tower and the Putin-linked bank were used to falsely suggest surreptitious communications, and the "YotaPhone" story, in which they claimed they had found signs of rare Russian-made cell phones accompanying Trump's movements….
The one lie Sussmann is charged with has to do with his meeting with FBI general counsel James Baker, where he presented the Alfa Bank story. He told Baker (twice, actually, once in print) that he was coming on his own behalf, not representing a client. We know that wasn't true; Sussmann was representing tech executive Rodney Joffe and also Hillary For America, billing the campaign for his time….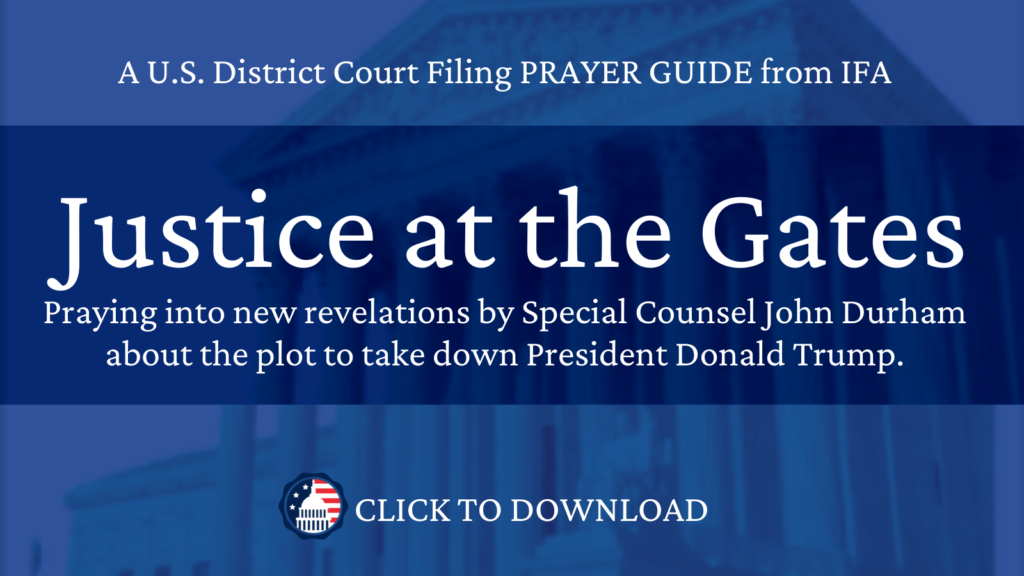 'Horrifying' Scandal
Then there's the second memorandum, from the meeting Sussmann was able to obtain with the CIA, on February 9, 2017.
At that meeting, Sussmann passed along separate thumb drives with data from the different "domain name system" (DNS) lookups, including Trump Tower, his apartment, the EOP (White House), and Spectrum Health Care, a Michigan hospital company whose server had for some reason interacted with a Trump server. But, as discovered by the special counsel and revealed in his recent filing, the information on these thumb drives is just a sliver of what the Georgia Tech team had….
In Cleveland's words, "That Joffe and his associates had assembled more complete DNS data related to the YotaPhones than that provided to the CIA — data that disproves the Trump-Russia collusion theory — is a huge scandal: Those allegations indicate an attempt to deceive by omission." And they did it to get the CIA to go after a sitting President. Cleveland rightly calls this "horrifying…."
Hillary's Campaign Focus: Damage Trump
There's more from Durham's filings that the Sussmann attorneys, from DNC-connected Latham and Watkins, are trying to keep out of court. One of these items of evidence is that tweet from Hillary spreading the fake Alfa Bank story, headlined, "Computer scientists have apparently uncovered a covert server linking the Trump Organization to a Russian-based bank." Below that is the Hillary For America logo and a four-paragraph statement from Hillary For America Senior Policy Adviser Jake Sullivan (who now works in the Biden White House)….
Anyway, Sussmann's attorneys don't want this tweet introduced in court, and one of their arguments for keeping it out strikes us as particularly hilarious. Read the following and see if you agree: "There is no evidence that Mr. Sussmann's meeting with [FBI general counsel James] Baker had anything to do with the Clinton Campaign's broader media strategy."
Now that is just fall-down funny. (It's almost as funny as Hillary Clinton tweeting about a "covert server.") Hillary's campaign was working on two fronts to damage Trump: 1) investigations into Trump-Russia collusion, and 2) media narratives about Trump-Russia collusion. They wanted to get stories about Trump colluding with Russia into the media. BuzzFeed broke the "dossier," peddled by Christopher Steele, and Slate broke Alfa Bank, likely peddled by Michael Sussmann….
How are you praying over the Durham investigation? Share this article to keep people informed.
(Excerpt from The Stream. Photo Credit: Getty Images)
Partner with Us
Intercessors for America is the trusted resource for millions of people across the United States committed to praying for our nation. If you have benefited from IFA's resources and community, please consider joining us as a monthly support partner. As a 501(c)3 organization, it's through your support that all this possible.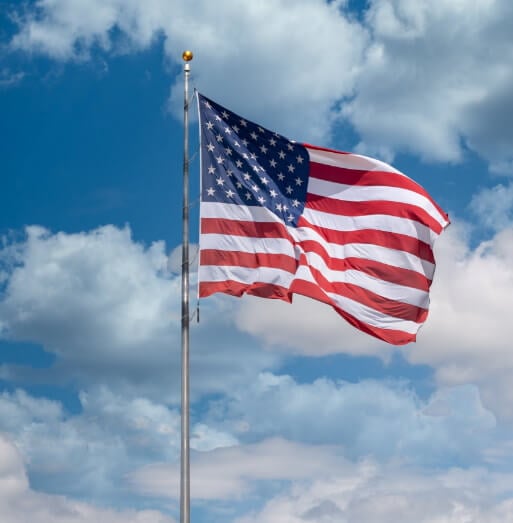 Become a Monthly Partner