DEFUND THE POLICE OR PRAY FOR PEACE?
Casey Harper, IFA Contributing Writer
|
May 29, 2021
DEFUND THE POLICE OR PRAY FOR PEACE?
Casey Harper, IFA Contributing Writer
|
May 29, 2021
I Prayed
have prayed
Father, I pray that our police departments would be protected, that you would empower and recruit brave servant-hearted people to join our police forces and to steward their positions well.
Americans love their summers and all its benefits… pool parties, barbecues, vacations and more.
View Comments (14)
But in many of America's largest cities, the summer months are known for one thing.
Violence.
Violent crime spikes in most cities during the summer, and even more pressing is that many of those cities are considering defunding the police, if they haven't already.
Meanwhile, officers are quitting in droves around the country and many politicians are calling for abolishing or defunding police departments.
"When the foundations are being destroyed, what can the righteous do?" 
The Wall Street Journal ran a story earlier this month headlined, "Police in Cities Across U.S. Brace for a Violent Summer."
Sadly, this pattern plays out every year, where police struggle to combat a rise in violent crime in the summer months. Any police officer will attest to this, which makes our prayers now even more important.
Even worse, though, we have seen a sharp increase in violence since last year.
Violent crime spiked last year, especially following widespread demonstrations and riots in the aftermath of the murder of George Floyd in Minneapolis. In fact, the Major Cities Chiefs Association found that homicides increased 33% last year.
Many of these cities, and others around the country, also took on anti-police messages last year, or cut police funding in response to political pressure after Floyd's death.
Thousands of police officers have been leaving departments around the country in recent years, and there is no end in sight. In the NYPD alone, for example, retirements and departures are up a whopping 75%. Some of them head to more friendly departments, but others leave the profession entirely.
Inside intercessory intelligence
I was attacked in Baltimore during the riots in April of 2015.
After the death of Freddie Gray, protests in Baltimore soon turned into riots. I was a reporter eager to head right into the action.
I took a train with two colleagues into the city and arrived in a ghost town. In some parts of the city streets were empty, except for the occasional masked looter ransacking a business. The first such man we encountered was lugging a garbage bag full of medications he had apparently taken from the CVS, which was looted and burned that same day.
In other parts of the city, mobs roamed the city streets, committing vandalism and shouting expletives.
I capture much of it in my notes and through pictures, but I was attacked, hospitalized and had my phone stolen. Thankfully, God preserved me.
I've seen firsthand the kind of harm that can occur when violence is allowed to run rampant. We cannot sit idly by for another violent summer, and certainly not if another spurt of riots threatens to engulf our cities.
The intercessors of America must band together to pray for peace this summer, both from riots and from the anticipated spike in violence in our cities in the coming months.
Don't be censored! Sign up to make sure you aren't missing the news Christians need to pray about. Click HERE.
Release Peace
Loose peace. Release it. In Matthew chapter 10, Jesus instructed the disciples that they could release the peace they carried.
"As you enter the house, greet it. And if the house is worthy, let your peace come upon it, but if it is not worthy, let your peace return to you." -Matthew 10:12-13
I would like to be so bold as to say that, as God leads, we could release the peace of heaven on our neighborhoods, and even a whole city.
Imagine a summer of violence stopped by kingdom intercessors scattered around the nation, all releasing the peace of God in their area?
While there are many policy changes and political maneuvers needed on this issue, let the intercessors do our part by standing in our authority in Christ and releasing the will of God in the earth.
With this in mind, let us pray.
Father, I pray that our police departments would be protected, that you would empower and recruit brave servant-hearted people to join our police forces and to steward their positions well.
Father, we ask that your Peace would rest on our nation and on our cities this summer and that Satan, the murderer from the beginning, would not have his way in our country.
Lord, we pray that our leaders would have your mind and your wisdom when it comes to funding, reforming and administering our police departments.
We release the peace of God on our our nation!
Verses to press into as we intercede on this issue:
"Blessed are the peacemakers, for they shall be called sons of God." -Matthew 5:9
"First of all, then, I urge that supplications, prayers, intercessions, and thanksgivings be made for all people, for kings and all those in authority, that we may live peaceful and quiet lives in all godliness and holiness." -1 Timothy 2:1-2
"I will give you the keys of the kingdom of heaven, and whatever you bind on earth shall be bound in heaven, and whatever you loose on earth shall be loosed in heaven." -Matthew 16:19
How were you encouraged by this article? Share in the comments below!
(Photo Credit: Canva.)
Partner with Us
Intercessors for America is the trusted resource for millions of people across the United States committed to praying for our nation. If you have benefited from IFA's resources and community, please consider joining us as a monthly support partner. As a 501(c)3 organization, it's through your support that all this possible.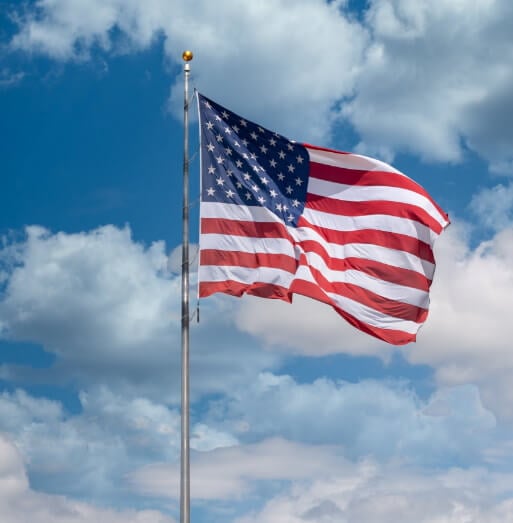 Become a Monthly Partner