Dave Kubal: A Call to Fast
Dave Kubal, IFA President/CEO
|
November 1, 2022
Dave Kubal: A Call to Fast
Dave Kubal, IFA President/CEO
|
November 1, 2022
I Prayed
have prayed
Lord God, we need Your mercy. Help us humble ourselves in fasting before You.
For more than 40 years, Intercessors for America has been a part of calling the Church to fast and pray on the First Friday of the month. We will never know—this side of heaven—the countless blessings we have received and the multitude of tragedies we have been protected from as a result of these prayers.
In addition to this ongoing, monthly day of fasting, we are calling on you to join us in special fasting surrounding the midterm election. We sense an urgency to encourage this community to join in unity around fasting and prayer for this nation in a special way at this time.
View Comments (26)
Scriptural Help for Fasting
"Do you not know that those who run in a race all run, but one receives the prize? Run in such a way that you may obtain it. And every- one who competes for the prize is temperate in all things. Now they do it to obtain a perish- able crown, but we for an imperishable crown. Therefore I run thus: not with uncertainty. Thus I fight: not as one who beats the air. But I discipline my body and bring it into subjection, lest, when I have preached to others, I myself should become disqualified" (1 Cor. 9:24-27).
"But you, when you fast, anoint your head and wash your face, so that you do not appear to men to be fasting, but to your Father who is in the secret place; and your Father who sees in secret will reward you openly" (Matt. 6:17).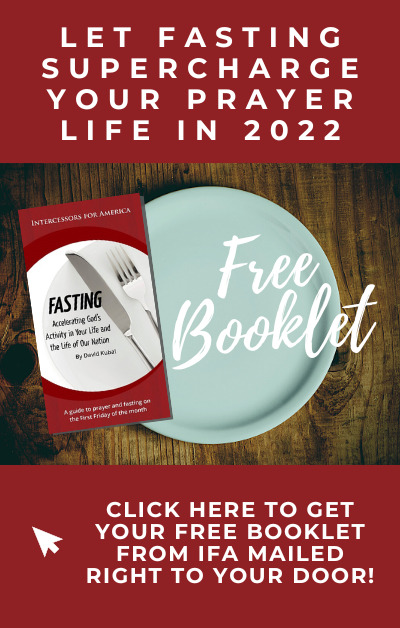 Fasting is to the Christian life what training is to an athlete. Just as there are different levels of physical discipline (e.g., proper diet and exercise regimen) as the runner gets close to race day, so we must go beyond our usual limits to gain a deeper level of spiritual intimacy with God or to experience victory in a particular battleground area of life.
In the athletic arena, faithful commitment to the training schedule may make the difference between winning and losing. Similarly, fasting is a spiritual discipline that precedes the rigors of a spiritual battle and may well decide its outcome.
Fasting will unlock spiritual power in your life like no other discipline. It brings the flesh into subjection, provides a heightened spiritual sensitivity in praying, and facilitates hearing the inner voice of the Holy Spirit as He illuminates portions of God's Word.
"Fasting will unlock spiritual power in your life like no other discipline."
Fasting is a neglected spiritual tool, yet it is found throughout the Bible. Jesus assumes His followers will fast when He says, "When you fast…" (not "If…"). He transitioned from being filled with the Holy Spirit to moving in the power of the Spirit that resulted in the Gospel going forth in great measure after His 40-day fast in the wilderness (Luke 4:14). And, at a critical decision-making time in the early Church, prophets and teachers at Antioch fasted and prayed before the Lord and heard clearly how to proceed (see Acts 13:1-4). In the same way, when Paul and Barnabas ordained elders in the newest local churches, they "prayed with fasting … [and] commended them to the Lord in whom they had believed" (Acts 14:23).
Indeed, all the men and women used mightily by God in fulfilling their callings—those cited in the Bible and known from Church history— have been active in the self-denial of regular, serious fasting.
What should I fast?
Fasting has been defined many ways. It can be as loose as denying yourself something (e.g., no TV) to denying yourself certain types of food, then to all food, and even to all food and water. Many who fast regularly testify to finding the most power in fasting from food altogether for shorter periods of times or certain types of food (as in a Daniel fast) for a longer time.
With fasting, the emphasis is not only on what you omit, but also on the positive spiritual activities you embrace. For example, you might take the time normally spent eating and instead, read Scripture, pray, or spend time in praise and worship. If you keep a journal or notebook, you will discover that regular fasting brings adjustments to your spiritual life, usually seen in three specific areas.
Fasting Changes You.
Note Galatians 5:17 (NIV), "For the flesh desires what is contrary to the Spirit, and the Spirit what is contrary to the flesh. They are in conflict with each other, so that you are not to do whatever you want." It is during times of fasting that you are able to push down the desires of your flesh and allow the power of the Holy Spirit to rise up in you.
Derek Prince wrote, "The body makes a wonderful servant but a terrible master."
Fasting is an accelerant to God's activity in your life. It is a trigger for releasing supernatural power and a fulcrum for the work of the Holy Spirit. God can and will accomplish exponentially more in and through you as a result of your fasting and praying than in your life under normal circumstances.
Fasting Changes Your Circumstances.
Isaiah 58 is the most detailed chapter on fasting in the Bible. It is where the Lord speaks of true fasting, which He calls "the fast that I have chosen." We recommend taking time to study the chapter in detail. In doing so, you will find there are at least 12 specific areas that focus on fasting and its motivation that God recognizes and honors.
For example, in verse 6, He says a properly motivated fast will "untie the cords of the yoke." If you feel you are not experiencing all that God has for you, you may well find release through a period of fasting. We read in verse 8, "Then your light will break forth like the dawn…"
Perhaps you need a spiritual breakthrough; if so, fasting might accelerate your discovery of God's next step forward.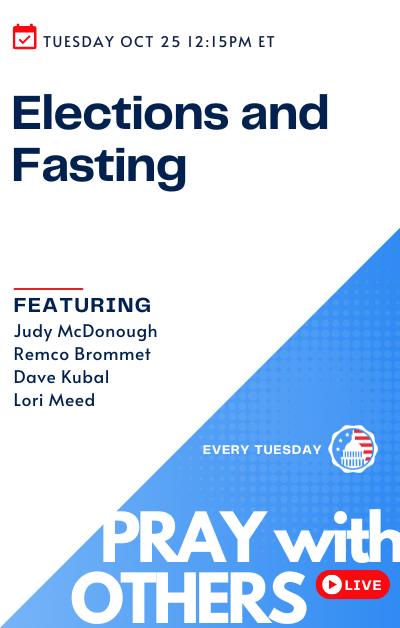 Fasting Changes History.
Many times in Scripture the direction of a group of people changed when they fasted. Jonah is a great example. In the book named for him, we read about Nineveh, a city that was about to come under God's judgment. The inhabitants repented and fasted. Verse 3:10 says, "When God saw what they did and how they turned from their evil ways, He relented and did not bring on them the destruction He had threatened." Fasting releases humility in people's lives, and God's mercy often follows.
Most importantly, work to establish a lifestyle of regular fasting. You will never regret doing so, as it could be exactly what the Lord desires to use in your life to unlock the next phase of spiritual growth. Fasting may release an answer to a serious life question you are pondering or reveal your calling and launch you into your life's purpose. Or fasting could be what the Lord is waiting for you to do to release a revival in your community. You will not know until you try. It is rare to experience a "result" of fasting during the fast, but there is almost always some type of change after the fasting period, quite likely a spiritual advancement that you could not have realized without fasting.
Will you ask the Lord to show You how to fast for the next week with us? The problems America faces need spiritual answers. Let's see the Lord together for those answers.
(Photo credit: Canva)
Partner with Us
Intercessors for America is the trusted resource for millions of people across the United States committed to praying for our nation. If you have benefited from IFA's resources and community, please consider joining us as a monthly support partner. As a 501(c)3 organization, it's through your support that all this possible.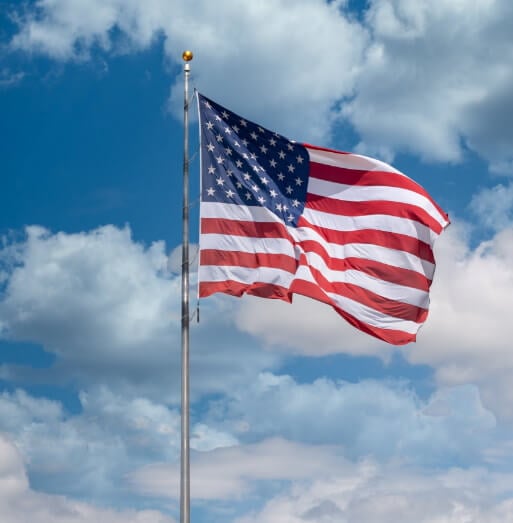 Become a Monthly Partner
You can post a prayer to share with others.
Christine S
November 5, 2022, 11:24 am
Lord God, Please help those who are able, to fast & pray to You, we need Your mercy. Help us humble ourselves in fasting before You.