CORONAVIRUS: A SURPRISE OR SOMETHING MORE SINISTER?
Karen Hardin, IFA Contributing Writer
|
February 13, 2020
CORONAVIRUS: A SURPRISE OR SOMETHING MORE SINISTER?
Karen Hardin, IFA Contributing Writer
|
February 13, 2020
I Prayed
have prayed
Lord Jesus, we look to You for healing of the coronavirus for those who have been infected and for protection of all who have been exposed. Shine Your light on this.
On February 11, 2020 the World Health Organization announced that there are now 42,700 cases of the coronavirus in China and over 1000 deaths. Outside of China, they state there are 393 cases in 24 countries and one death, according to their report.[1] But there is some indication that those numbers are not close to reflecting the actual magnitude and seriousness of the spreading virus.
Senator Tom Cotton (R-AR) stated on the Senate floor recently, "This coronavirus is a catastrophe on the scale of Chernobyl for China. But actually, it is probably worse than Chernobyl which was localized in its effect. It is in every single province in China. While sleeping overnight the number of cases increased by 30%…not necessarily new cases but admitted cases. It is probably several orders in magnitude higher than that."
View Comments (71)
The Chinese government has now quarantined 60 million people and shut down schools indefinitely. So why is it that Senator Cotton is the one demanding the obvious? That all travel between America and China be shut down immediately except for essential medical personnel or evacuations [2] as other countries such as Russia, Israel, and France have already done so.
It should have been the World Health Organization making these statements. But in regard to control measures they have remained strangely silent or late in their messages.
As the virus spreads out of control, the World Health Organization has stated they have engaged a network of country representatives, including the United Nations, to determine next steps. In doing so they said they have decided to leverage "the power of the entire UN system."[3] This includes a UN crisis management team to help focus on the health response. It is important to "bring the world together . . . ," stated Tedros Adhanom Ghebreyesus, Director General of the World Health Organization (WHO), as they now work to find a vaccine.
Why does it seem that the proposed answer to health crises is so often vaccines and turning things over to the UN?
It is very interesting that there was already a vaccine in the works that was patented in 2018. Plus, there was actually a trial run of a corona virus epidemic held just last year in New York. I am not joking.
In October, this trial run was part of an invitation-only event called "Event 201" in New York. The event was hosted by Bill and Melinda Gates Foundation, John Hopkins – Bloomberg School of Public Health, and the World Economic Forum.
Now why would an economic forum, whose stated goals are "to engage in the foremost political, business, cultural and other leaders of society to shape global, regional and industry agendas and strives in all its efforts to demonstrate entrepreneurship in the global public interest,"[4] be participating in this event unless there was economic gain?
Event 201 was described as an exercise in preparedness for global cooperation if a pandemic should ever hit. Ironically, the event used a fictionalized coronavirus outbreak as its pandemic scenario.
It is also interesting to note that on June 19, 2015, the Pirbright Institute filed an application for a patent for the live coronavirus, which was approved on Nov 20, 2018. While most news releases describe the institute as a "UK government funded program," its website lists "primary funder" status for Bill & Melinda Gates.
So who stands to benefit from this pandemic with the needed vaccine?
In an effort to distance themselves from the backlash from this news was a statement that "the outbreak of a respiratory disease that began in Wuhan, China, is from a new coronavirus, and that the term "coronavirus" refers to a group of viruses, not one unique strain. The virus now spreading is being referred to as the 2019 novel coronavirus, or 2019-nCoV."[5]
The problem with that statement is it doesn't matter that each strain is a little different. This is the nature of all viruses. Were Gates, Bloomberg, and/or the World Economic Forum preparing IN ADVANCE for something they knew was coming?
(It looks as though there is now a race for who will claim the prize for the needed vaccine as U.S.-based biotech firm Gilead, which is known for its HIV and hepatitis C treatments, has joined with Beijing's China-Japan Friendship Hospital to develop a vaccine for this particular strain, even as the Pirbright Institute (funded by Bill and Melinda Gates) works to tweak their 2018 patented vaccine to address this new strain. Someone is about to hit the jackpot financially.)
This strain of the coronavirus, first detected in December 1 in Wuhan, received little to no action to contain it initially. Even after more than 24 cities in China had been put on lockdown, and almost two months into the spread, international flights from China continued to almost every country up until last week, spreading the disease further. Does that make sense if the goal was to contain the spread of the virus?
Notably, there are more important questions that are not being asked such as:
1. Why have they not been unable to pinpoint where the virus began? While China has said it originated in a fish market, that has been proven false–the first case which emerged had no contact with the market.
2. Wuhan, where the virus first erupted, is home to the Wuhan National Biosafety Laboratory, supposedly one of the most secure complexes of its kind. However, according to Frank Gaffney, Jr., Founder and Executive Chairman of the Center for Security Policy in Washington, D.C., "The lab is ominously situated on a military base that U.S. and Israeli experts think is associated with an illegal Chinese biological warfare program. Potent coronavirus samples were stolen from a Canadian lab by Chinese spies last March, shipped to Wuhan and perhaps weaponized there."[6]
The media has been quick to label this a "conspiracy theory," as they do any narrative that they hope to silence. The fact remains, no one can seem to pinpoint where it began.
3. Last, as mentioned above, the breakout in China was already spreading extensively before cities were instructed to go on lockdown. Worse, flights from China were still allowed to fly to other countries all around the world up until last week, and are still continuing in America. The first rule to stop an epidemic is to stop travel. The World Health Organization knows this. China knows this. America and other countries know this. Why wasn't it done?
Could it be a man-made pandemic? Is the World Health Organization inept or did they have a tragic misstep? Did coincidence or providence or something else lead the Gates Foundation to patent a vaccine in 2018?
Let's continue to pray that the infection and virus will be brought to a halt and for the healing of the many already infected. Please pray especially for China. Chinese pastors and friends living in lockdown cities have expressed how challenging life has become to obtain basic necessities such as food, water, and electricity. Workers are staying home and trade as virtually come to a standstill.
Lord, we pay attention to what You say; and turn our ears to Your words. We do not let them out of our sight, but keep them within our heart. For they are life to all who find them and health to our whole body (Pr 4:22). We pray that over China and for all who have been infected by the coronavirus, that your Word will bring healing and life to their bodies.
Jesus already paid the price for our healing on the Cross and so we come into agreement with that covenant and declare a halt to the continued spread of this virus.
Lord, we confess our sins and pray for each other so that healing will be released. For you said that the prayer of a righteous person is powerful and effective (Js 5:16 NIV).
We pray that if there has been an intentional release and spread of this virus, that it will be stopped and the perpetrators brought into the light and to justice.
[1] World Health Organization Coronavirus Briefing, Feb. 11, 2020
[2] https://www.c-span.org/video/?c4851492/user-clip-senator-tom-cotton-admits-coronavirus-lab Accessed February 11, 2020.
[3] https://www.clickondetroit.com/news/local/2020/02/11/live-stream-world-health-organization-holds-briefing-on-coronavirus/ Accessed February 11, 2020.
[4] https://www.weforum.org/about/world-economic-forum ccessed February 11, 2020.
[5] https://www.factcheck.org/2020/01/new-coronavirus-wasnt-predicted-in-simulation/ Accessed January 29, 2020.
[6] https://www.centerforsecuritypolicy.org/2020/01/28/is-the-coronavirus-a-made-in-china-pandemic/?fbclid=IwAR29tXq-yTXZNQj0C-gaXR4TvDFENFLamtoqvCxlInbrN630Z17jvS2z658 Accessed February 11, 2020.
Partner with Us
Intercessors for America is the trusted resource for millions of people across the United States committed to praying for our nation. If you have benefited from IFA's resources and community, please consider joining us as a monthly support partner. As a 501(c)3 organization, it's through your support that all this possible.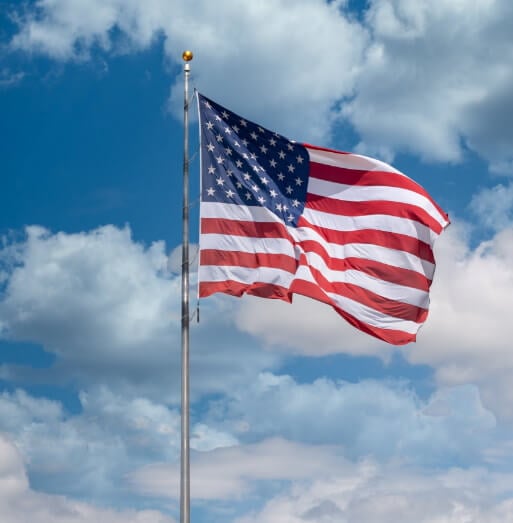 Become a Monthly Partner