CELEBRATE ADOPTION, DON'T MALIGN IT
Aaron Mercer, IFA Contributing Writer
|
October 3, 2020
CELEBRATE ADOPTION, DON'T MALIGN IT
Aaron Mercer, IFA Contributing Writer
|
October 3, 2020
I Prayed
have prayed
Lord, we pray for a nation that celebrates adoption. And we pray that all attacks on Judge Barrett's adoptions would stop! Now!
Attacks from the Left on Judge Amy Coney Barrett are sad, but unfortunately not surprising. Recent years suggest "progressives" will hold very little back in a war over the future of the courts, especially the U.S. Supreme Court.
View Comments (10)
But I admit I was disgusted when some activists decided to target Barrett's adopted children simply because they are Haitian-born and lovingly joined into a family with white parents.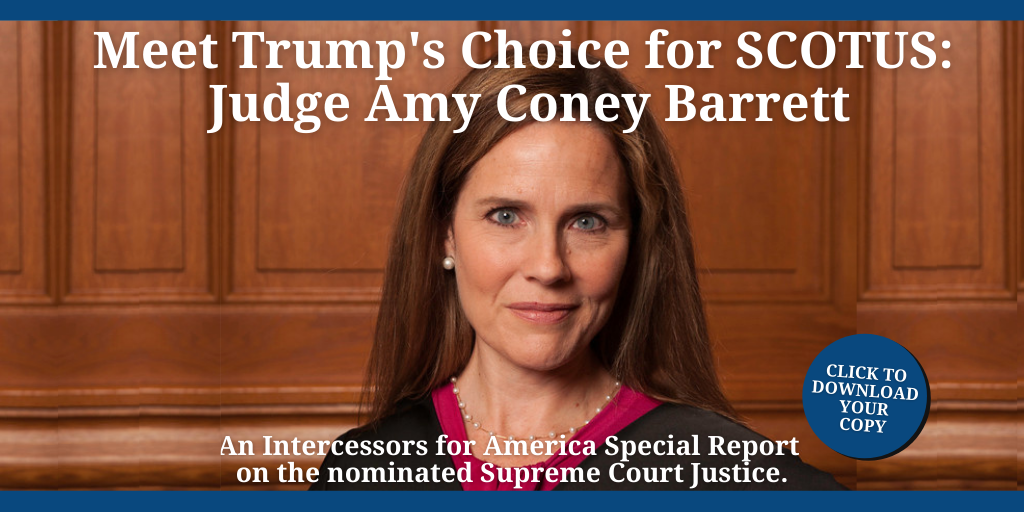 It's not the first time the hope of finding forever-families for children has taken a back seat to progressive ideological purity for some on the Left. For example, a recent Senate report aimed at improving adoption policy found that "in some states and cities, faith-based foster care and adoption providers have been compelled to stop providing these services…. due to sexual orientation and gender identity laws…. which would conflict with these providers' religious beliefs about marriage."
Still, support for adoption — domestic and international — is generally nonpartisan. Thankfully, significant majorities of Americans favor infant, foster care, and intercountry adoption.
I say "thankfully" because adoption is beautiful. And it's also biblical.
Last fall, IFA president David Kubal made the case that adoption is a key part of God's plan. Referencing the childhood stories of Moses and the Lord Jesus Christ, Kubal said, "Truly, the blessing of adoption must be close to our Lord's heart."
We should celebrate adoption, not malign it. Thousands of children — newborns to teenagers — are in need of safe and loving families. How can we help them? How can we support birth and adoptive parents, as well as social workers, who are willing to invest their time, treasure, and most importantly their hearts in doing what is best for these kids?
Those are questions Members of Congress should ask. And many do.
Numerous legislators have stood strong against efforts to reduce or eliminate the Adoption Tax Credit, which is invaluable to parents as they consider the expensive placement process. Others have sought to root out why intercountry adoptions have declined precipitously by over 80 percent since the beginning of the century.
One bill Congress could act on now would actually right a decades-old wrong for many adult adoptees and simultaneously reinforce in the eyes of the world the value Americans place on adoption. Rather than force adoptive parents through a labyrinth of cumbersome red tape, a law passed in 2000 recognized the equality of adopted and biological children in families by granting immediate citizenship to foreign-born children adopted by U.S. citizens. However, that law only applied to individuals 18 and younger when it was enacted.
As you can imagine, that left a sizable population of U.S. family members without such citizenship. Jedd Medefind, president of Christian Alliance for Orphans, recently wrote about the burden this places on these individuals.
"Lack of citizenship can make it tremendously hard for them to apply for college and financial aid, create bank accounts, rent homes, and start careers. Without citizenship, they were ineligible for COVID aid and other vital programs," he said.
Medefind suggested that leaving this problem unaddressed could cause other nations to doubt America's commitment to adoption. And that's not all.
"Most profoundly, it contradicts the deep conviction shared by virtually all Americans that adoption is an act as real and permanent as a biological birth," he declared.
Fortunately, Sen. Roy Blunt (R-Mo.) and Rep. Adam Smith (D-Wash.) have introduced the Adoptee Citizenship Act (S.1554/H.R.2731) to close this loophole. This is a bipartisan bill that could well be primed for action. In fact, two of the chief Senate co-sponsors are Sens. Mazie Hirono (D-Hawaii) and Amy Klobuchar (D-Minn.), who sit on the Senate Judiciary Committee. Wouldn't it be amazing if a wholesome message of support and celebration of adoption overtook the day of Judge Barrett's confirmation hearings!
We can hope! We can pray!
(Photo Credit: Unsplash.)
Aaron Mercer is a Contributing Writer with two decades of experience in Washington, D.C.'s public policy arena. He reflects on faith, technology, and the public square at FTPolicy.com.
Share your prayers for adoption below!
Partner with Us
Intercessors for America is the trusted resource for millions of people across the United States committed to praying for our nation. If you have benefited from IFA's resources and community, please consider joining us as a monthly support partner. As a 501(c)3 organization, it's through your support that all this possible.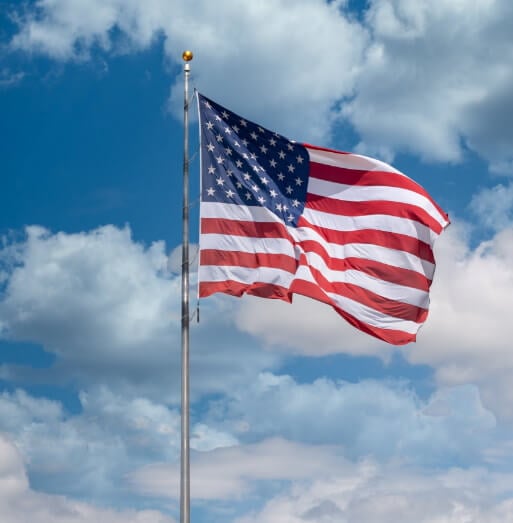 Become a Monthly Partner