CARTELS NOW CONTROL 40% OF MEXICO
From The Federalist
|
May 2, 2021
I Prayed
have prayed
Father, protect our nation. Let us find refuge in You. Give our government officials strength and wisdom to fight against all that is going on in the world.
Christopher Landau, U.S. ambassador to Mexico during the Trump administration, said during a roundtable event with former diplomats last week that drug cartels control between 35 and 40 percent of Mexican territory. . . .
View Comments (0)
Mexican President Andrés Manuel López Obrador, he added, has taken a passive approach to the cartels. "He sees the cartels as his Vietnam," Landau said, noting that López Obrador has tried to avoid open conflict, and instead adopted a "laissez faire attitude towards the cartels."
In comments Wednesday, López Obrador dismissed Landau's assessment, saying, "It's not like that," and boasting, somewhat implausibly, that he travels all over Mexico without bodyguards.
But after a string of high-profile attacks and assassination attempts by cartels last year, along with a dramatic string of indictments and intrigue among top former Mexican officials, it's hard to argue with Landau's assessment.
Last June, in an unprecedented and brazen display of force, dozens of cartel gunmen armed with grenades and .50-caliber sniper rifles ambushed the armored vehicle of Mexico City police chief Omar García Harfuch. . . .
Harfuch was shot several times but ultimately survived the assassination attempt (two of his bodyguards and a female passerby were killed), but the fact that the attack happened in broad daylight in an exclusive neighborhood of Mexico City underscored the impunity with which cartels now operate in Mexico. . . .
"There has never been an attack as blatant," Landau said, "And, to my surprise, the central Mexican government basically did nothing."
The same could be said of the Battle of Culiacán in October 2019, when the Mexican military captured a son of jailed drug kingpin Joaquin "El Chapo" Guzman and were quickly besieged and outgunned by Sinaloa cartel forces that blocked all exits to the city, dispatched custom-built armored vehicles, and kidnapped the families of the soldiers holding El Chapo's son. After launching more than a dozen separate attacks on government forces in Culiacán, López Obrador himself ordered the Mexican military to stand down, release El Chapo's son, and surrender to the cartel. . . .
It's not too much to say that the Battle of Culiacán marked a turning point in the collapse of the Mexican state. Unable to pull off the apprehension of a high-ranking cartel member, and unwilling to exert the force necessary to defeat paramilitary cartel forces, the Mexican government left little doubt about who is in charge of Sinaloa — or the rest of the country for that matter.
That conclusion was bolstered by the release and subsequent exoneration in January of former Mexican defense minister Gen. Salvador Cienfuegos Zepeda, who was arrested in the United States late last year on drug trafficking charges. Specifically, General Cienfuegos, who served as defense minister under President Enrique Peña Nieto from 2012 to 2018, was accused of taking bribes in exchange for protecting drug cartel leaders.  . . .
An outraged Mexican government demanded that Cienfuegos be released to Mexican authorities, and assured the U.S. Justice Department that the full weight of the Mexican justice system would be brought to bear on his case. The United States complied, turning over Cienfuegos and hundreds of pages of evidence against him. Not long after, the general was completely — and very publicly —  exonerated, and the classified evidence against was made public. In a statement, the Mexican attorney general's office claimed, absurdly, that Cienfuegos "never had any encounter with the members of the criminal organization."
As shocking as it might seem that such a high-ranking member of the Mexican government was in the pay of a powerful cartel, the Cienfuegos case wasn't isolated. In December 2019, Genaro García Luna, former security chief under President Felipe Calderon from 2006 to 2012, was arrested on charges he took millions in bribes from the Sinaloa cartel when it was under the leadership of El Chapo.
To grasp how big of deal Luna's arrest was, understand that he served as the head of Mexico's Federal Investigation Agency from 2001 to 2005 (the equivalent of our F.B.I.), and from 2006 to 2012 was Mexico's secretary of public security, a cabinet-level position under Calderon. In that role, it was his job to lead Calderon's war against the cartels — chief among them the Sinaloa cartel, which, it turns out, he was working for all along. . . .
In some places, they act as the government, not just by controlling police and security forces, but also in providing welfare and public services to local residents, as they did this past year during the pandemic shutdowns, distributing food and aid packages to the public, sometimes in boxes marked with cartel branding and logos.
As the border crisis deepens, the cartels' role in fomenting and profiting off illegal immigration has also become clear, leaving no doubt that at least in northern Mexico cartels really do control much, if not most, of the territory.
Share your prayers for our border in the comments below!
(Excerpt from The Federalist. Article by John Daniel Davidson. Photo Credit: Canva.)
Partner with Us
Intercessors for America is the trusted resource for millions of people across the United States committed to praying for our nation. If you have benefited from IFA's resources and community, please consider joining us as a monthly support partner. As a 501(c)3 organization, it's through your support that all this possible.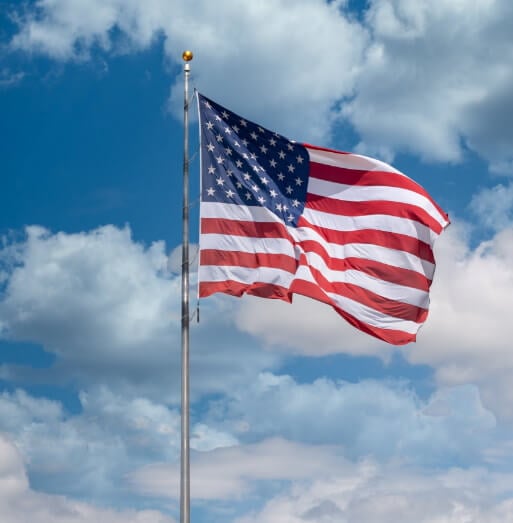 Become a Monthly Partner