Campus Faith Groups Fight 'Shameful' Biden Action
Aaron Mercer, IFA Contributing Writer
|
April 11, 2023
Campus Faith Groups Fight 'Shameful' Biden Action
Aaron Mercer, IFA Contributing Writer
|
April 11, 2023
I Prayed
have prayed
Lord, grant wisdom to lawmakers fighting for equal treatment of student groups that want to be Your light on college campuses.
Analysis. Legislators are standing up against a "shameful" Biden administration move to tank an equal-treatment protection for such student religious groups as Intervarsity, Cru, and others at public universities. Sen. Tim Scott, R-S.C.; Sen. James Lankford, R-Okla.; and Rep. Tim Walberg, R-Mich., are leading a charge to push back on the rule change and to cement good policy into law.
View Comments (37)
Last month, IFA readers explored a U.S. Department of Education announcement about rescinding a Trump-era regulation that simply required public institutions of higher learning to allow faith-based student groups "any right, benefit, or privilege that is otherwise afforded to other student organizations." Otherwise, an offending institution could lose access to federal grant money.
Now, these officials did not ignore religious rights. They just did not think those rights — apparently, unlike civil rights related to race, gender, disability, etc. — needed any proactive defending. Instead, they suggested that the Trump rule is "not necessary" and "unduly burdensome," and they essentially signaled that students facing discrimination should take the matter to court themselves.
Lankford and Scott called this latest attack on religious freedom "unconstitutional."
"Colleges need to remain an open arena for debate, discussion — and most importantly — faith," Lankford said. "It is shameful that the Biden Administration is working to eliminate a rule that guarantees religious student organizations are not denied recognition, funding, or any other rights that secular groups receive."
Scott added, "Too many public institutions of higher learning are silencing the voices of faith-based student groups. … Freedom of speech isn't just a nice idea — it's a core American ideal."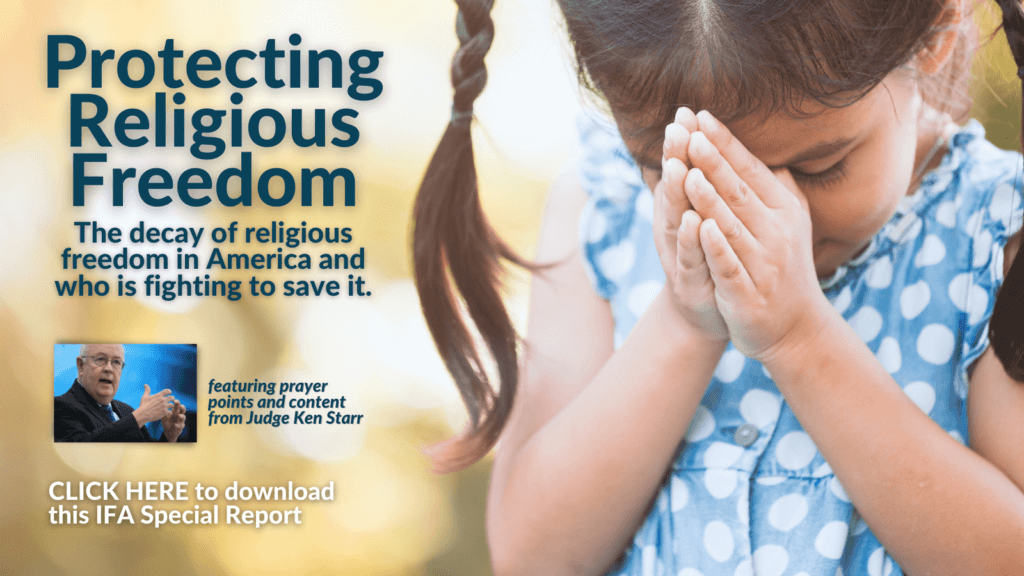 The Biden team seemed to downplay the risk to religious groups, but history proves otherwise. While common benefits for student groups at colleges often include access to meeting space on campus; listings and announcements on physical and digital college platforms; participation in student fairs; and eligibility for student group funds, Christian student organizations have often faced discrimination because of the biblical beliefs they seek to uphold. The Christian Legal Society, which has its own campus chapters, has documented a host of situations in 37 states that underscore the need for the Trump rule.
On the flip side, Scott, Lankford, and 15 Senate colleagues pointed out in formal comments to U.S. Education Secretary Miguel Cardona that — despite its premise that the rule was a burden — the department could not point recent congressional inquirers to even one complaint about confusion surrounding the regulatory shield. That shows that the rule is not confusing. To the contrary, it "provides assurances and clarity to institutions and religious student organizations."
The Biden administration's reasoning on this matter is remarkably weak. The senators are right to state that assertions of a burden on the government "ring hollow." The reality is that removing this equal-treatment protection will actually be a significant burden on students and their faith groups. The evidence makes that clear.
In a FAQ document about the importance of the Trump rule, the Christian Legal Society notes: "Religious students don't want to sue their colleges. They don't want to spend their college years in litigation simply to obtain what should be a given: fair treatment at the public college they pay tuition to attend."
Scott, Lankford, and their colleagues added in their comments: "In abdicating its responsibility to protect the constitutional rights of religious student organizations, the Department is abandoning religious student organizations to address these discrimination claims in costly, time-consuming litigation."
In addition to opposing the likely regulatory change, Lankford and Scott are also introducing the Equal Campus Access Act to codify the rule in statute. If the bill were to be enacted, public colleges or universities denying faith-based student groups equal treatment because of their "religious beliefs, practices, speech, leadership standards, or standards of conduct" would be ineligible for taxpayer funds.
The senators are joined in this effort by Walberg, who, significantly, holds a seat on the House Education & Workforce Committee.
"We should strive to reaffirm diverse theological beliefs and solidify religious freedom rather than encouraging discrimination," said Walberg. "Students should not have to give up their First Amendment rights of speech, religion, and association to attend a public college, and this piece of legislation will ensure that these religious groups are afforded the same rights and protections as other student organizations."
Will you pray for these legislators as they stand up against the stripping of a fundamental equal treatment protection? Please pray, too, for Intervarsity, Cru, the Christian Legal Society, and other faith-based campus groups, and especially for the students who are blessed through them.
Share your own prayer below for those involved in this struggle.
Aaron Mercer is a contributing writer with two decades of experience in the Washington, D.C., public-policy arena. Photo Credit: Charles DeLoye on Unsplash.
Partner with Us
Intercessors for America is the trusted resource for millions of people across the United States committed to praying for our nation. If you have benefited from IFA's resources and community, please consider joining us as a monthly support partner. As a 501(c)3 organization, it's through your support that all this possible.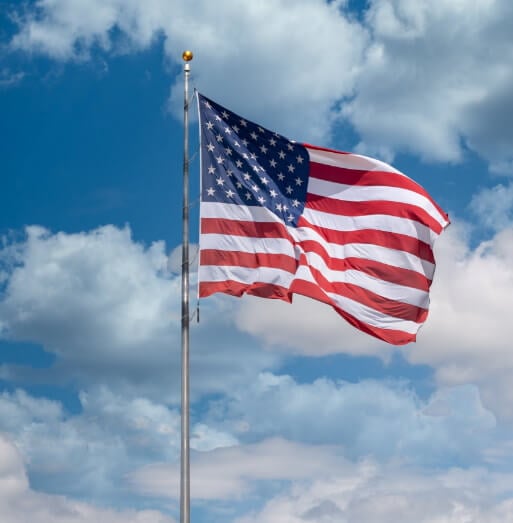 Become a Monthly Partner
You can post a prayer to share with others.
Christine S
April 11, 2023, 3:01 pm
Lord, grant wisdom to lawmakers fighting for equal treatment of student groups that want to be Your light on college campuses.
Mari W
April 11, 2023, 2:29 pm
Our Father in Heaven, Look with favor on Christian lawmakers and help them to succeed in obtaining freedom for Your young people in the colleges of the world. Banish, I pray Thee, LORD, those evil woke people who have wormed their way into the colleges with their one purpose of turning students away from You, Lord. What you did to Saul of Tarsus, I ask you to do to them. In Jesus Name. whatever it takes Father, please intervene. Amen.