BREAK THE LEVIATHAN'S SQUEEZE
From Wanda Alger
|
June 15, 2020
I Prayed
have prayed
"One man of you puts to flight a thousand, since it is the LORD your God who fights for you, just as He promised you." We claim this, Lord--may the prayers of believers overpower the Leviathan!
For those who have been feeling overwhelmed, oppressed, and sensing the heaviness in the atmosphere, there is a soul-sucking spirit that is trying to suffocate our message, stifle our voice, and steal our promise and hope. The work of Leviathan is baiting us through false reports, exaggerated claims, and outright lies. Just like the snake he is, his coils are tightening around the Church in hopes that we'll choke on our own words and quickly surrender to avoid his death grip (see Job 41:15-16).
Those who have aligned themselves with this principality in high places of government have gotten so brazen, they're not even hiding anymore. Their goals of socializing our nation and making us subservient to their demands is now their heralded message of hope. And yet, they are squeezing the very life out of us. They are shaming us and using our own compassion against us to divide and conquer through their inclusive campaigns of control. Are you feeling the squeeze?
View Comments (7)
Even the recent racial demonstrations have become an open door for Leviathan. Words are powerful agents in the spirit and when collective cries are uttered in the open, it gives him the right to do the very thing we speak. Though the phrase, "I can't breathe" was born from legitimate suffering of the victimized, the devil is manipulating it for his own purposes to bring even greater heaviness to those who have been fighting for a voice and gasping for a chance at life. "I can't breathe" needs to become "Breathe on us!" Truly, we need the breath of the living God to bring life to the dead bones in this nation, shed light on injustice, and reconcile the lost to Himself.  
Leviathan also continues to twist words and confuse the message. Many who are sensitive to the spiritual realm are feeling the overload. Media madness has overtaken us and without clearing our heads and hearts we will be lost in the quagmire – sucked into the swamp. Again, the enemy's goal is to make us feel powerless. Feeling overwhelmed, we begin to wonder if our one voice can make any difference in the big scheme of things. Are you feeling the squeeze?
How do we break free of this death squeeze? Our victory begins, one voice at a time.
"One man of you puts to flight a thousand, since it is the LORD your God who fights for you, just as He promised you." (Joshua 23:10)
Our victory over Leviathan starts with one prayer or one proclamation from a true son or daughter of God . We must remember that the prayers and praises of one righteous believer are far stronger and do more damage to the enemy's camp than a thousand rebels in the street. This beast of pride may flaunt his ability to destroy things, but our victory comes from a humility of heart that speaks from the throne, causing all powers and principalities to bow in submission to the King.
We cannot compare numbers as man does. The anarchists may continue their disruptive destruction, but they cannot move heaven like one anointed worshiper. In heaven's economy, one with favor carries more weight than a thousand without. The way we break this squeeze is to renounce the lies that are constricting us and determine that our one voice has authority in the spirit to loosen his grip. It is our declarations of God's word that break the lies and defeats the beast from the deep.
Even as the adversary seeks to advance in public discourse, know that his smoke and mirrors are but an illusion. We must not be swayed or deterred by appearances and announcements, for they mean nothing to heaven's court. The opposition may be counting on a critical mass to turn the tide, but in the unseen realm, it only takes a few valid witnesses to tip the scales of justice. Now is the time for the pure in heart to raise up their voice and remind the enemy who has the greater authority from the throne.
The swamp creatures who frolic with Leviathan may think their bog is getting bigger, but they forget who created the waters in the first place. Heaven's math is about to defy man's logic, for the Spirit does not measure a battle by the size of one's army – but the size of one's God. Regardless of what is portrayed, and the seeming armies being arrayed against us, heaven would remind us – this beast is no match for His Bride.
Partner with Us
Intercessors for America is the trusted resource for millions of people across the United States committed to praying for our nation. If you have benefited from IFA's resources and community, please consider joining us as a monthly support partner. As a 501(c)3 organization, it's through your support that all this possible.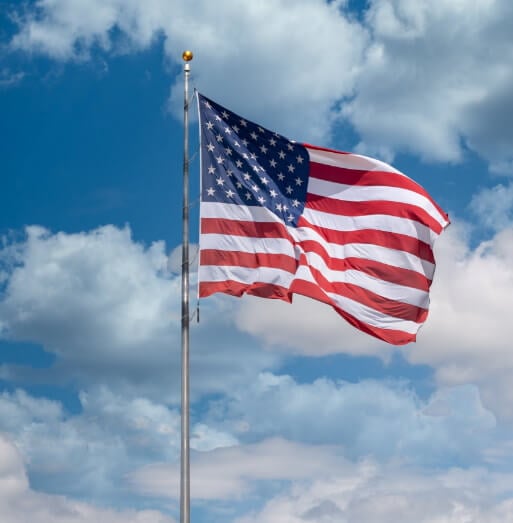 Become a Monthly Partner